SEMA-Supported REPAIR Act Reintroduced in U.S. House of Representatives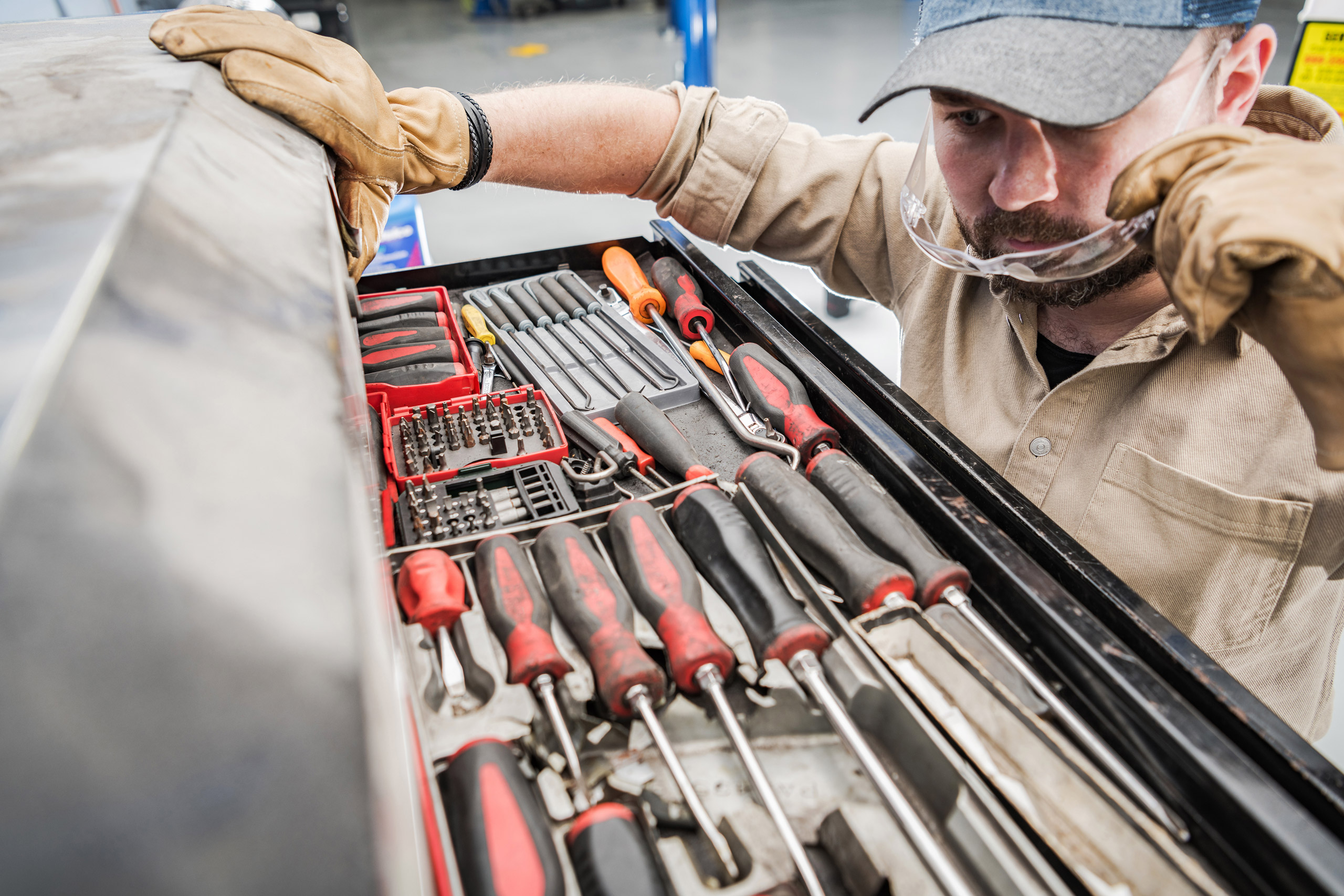 U.S. Representative Neal Dunn (R-FL) introduced H.R. 906, the "Right to Equitable and Professional Auto Industry Repair (REPAIR) Act," as the result of the efforts of SEMA, MEMA Aftermarket, the Auto Care Association and the CAR Coalition. The REPAIR Act seeks to protect consumers' rights to decide where and with what parts they can use to repair and maintain their vehicles. Representatives Brendan Boyle (D-PA-02), Warren Davidson (R-OH-08) and Marie Gluesenkamp Perez (D-WA-03) are the current co-sponsors of the bill.
New barriers to working on your own vehicle, independent automotive repair and manufacturing replacement parts are emerging as vehicle technology evolves. While many aftermarket businesses and automotive enthusiasts rely on access to diagnostic data through the OBD-II port, they also need access to telematics data and information that is wirelessly transmitted directly to vehicle manufacturers. The REPAIR Act ensures that vehicle owners and repair businesses have access to this information, which is critical to maintaining a competitive repair market.  
Passing the REPAIR Act is a key legislative priority for SEMA in 2023. It is essential to protect our rights to repair and modify vehicles.
Click here to sign the letter to your U.S. Representative that asks them to support the REPAIR Act by co-sponsoring the bill.
Below are key provisions of the REPAIR Act:
Prohibits manufacturers from imposing technological or legal barriers that block aftermarket

replacement

part manufacturers from accessing critical information and tools necessary to develop interoperable products with emerging vehicle technology.
Establishes the right for

replacement

part manufacturers and independent repair shops to access critical information, tools and equipment needed to maintain vehicles.
Requires companies producing vehicles equipped with telematics to make any critical repair information and tools available to

replacement

part manufacturers and repair facilities at a fair and reasonable cost.
Provides vehicle owners with data and information wirelessly generated by their vehicles.
Establishes a right for vehicle owners to securely share their vehicle's repair and maintenance data with their repairer of choice.
The Association is also committed to protecting the right to modify vehicles by prohibiting automakers from locking down ECUs and ensuring aftermarket companies have access to the information needed to recalibrate vehicles with Advanced Driver Assistance Systems (ADAS) after they have been modified. There is more work to be done on behalf of the aftermarket industry—stay tuned for more information on this front.
 
Legislative Alerts
ALLIES IN THE CAPITOL
"The King" Greets North Carolina's Racing Champions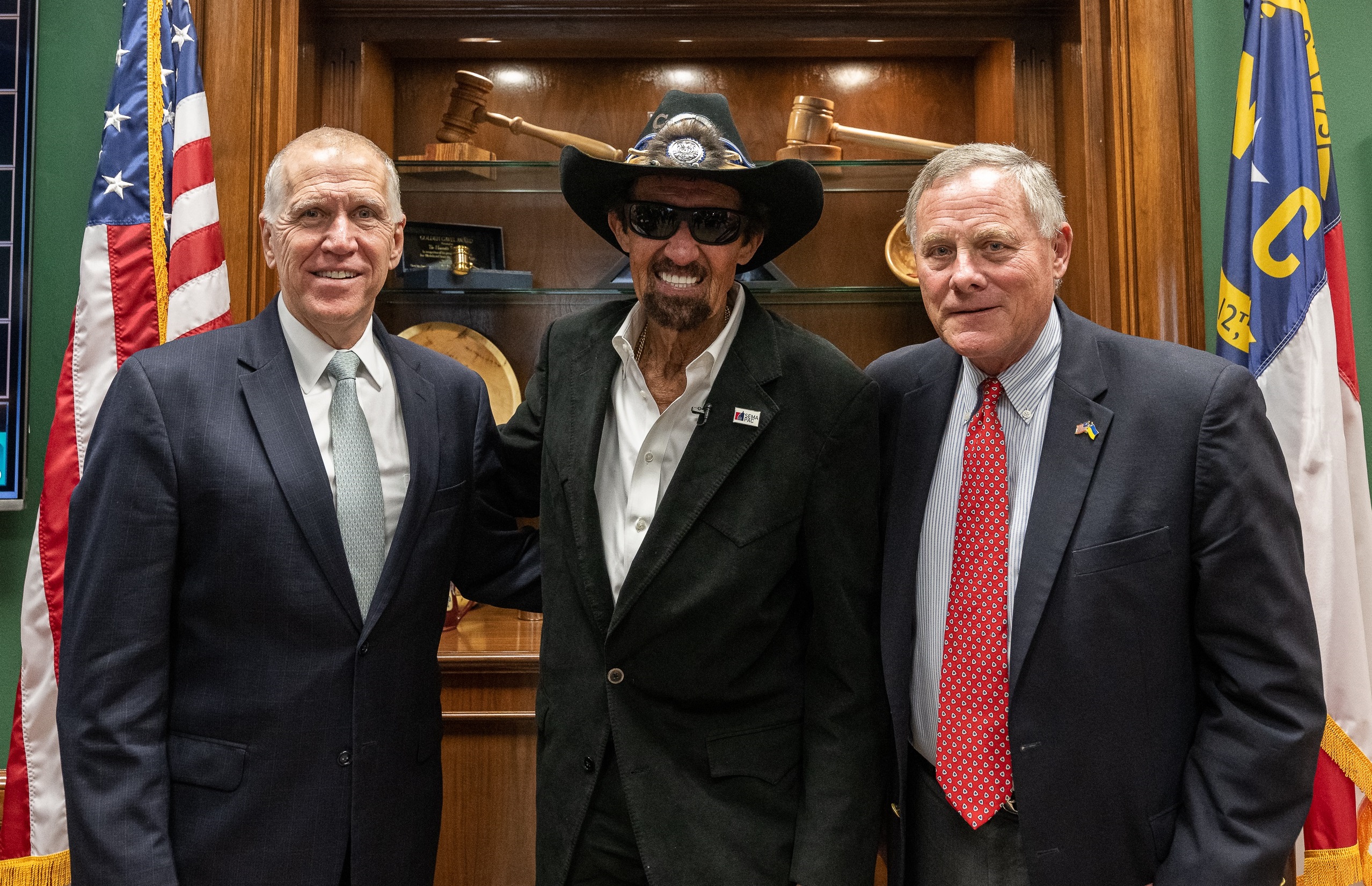 Hailing from a state with a rich racing heritage, U.S. Senator Thom Tillis (R-NC) (pictured above at left) and former Senator Richard Burr (R-NC) (right), who retired at the end of 2022, understand the importance of motorsports to North Carolina, and are passionate advocates for racers and the race parts industry. They recently enjoyed meeting Richard Petty, "The King," during his visit to Washington, D.C. Additionally, Senator Burr served as co-chair of the SEMA-supported Congressional Automotive Performance and Motorsports Caucus with Senator Jon Tester (D-MT).
LEARN MORE
EDITION 242