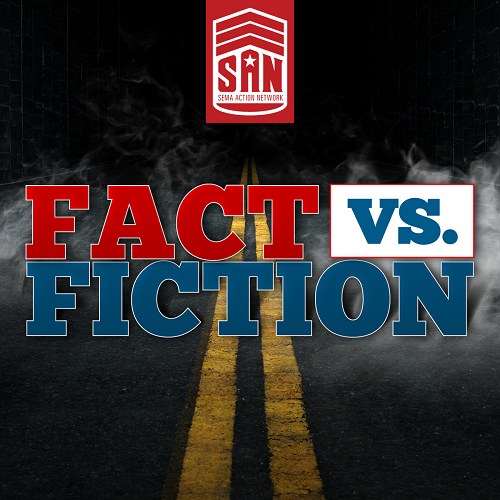 TRUE OR FALSE?
SAN Introduces "Fact vs. Fiction" Tool
Ever heard the saying "a lie can travel halfway around the world while the truth is still putting its shoes on"? The notion is especially true in today's digital age. Whether it's fake news about an exhaust noise law or misconceptions about proposed automotive legislation going viral, the SEMA Action Network (SAN) is here to set the facts straight. Enthusiasts like you can submit tips and questions for fact-checking by experts. To submit your own inquiry or browse those we've already tackled click the button below.
Legislative Alerts
SEMA SAN Strike Force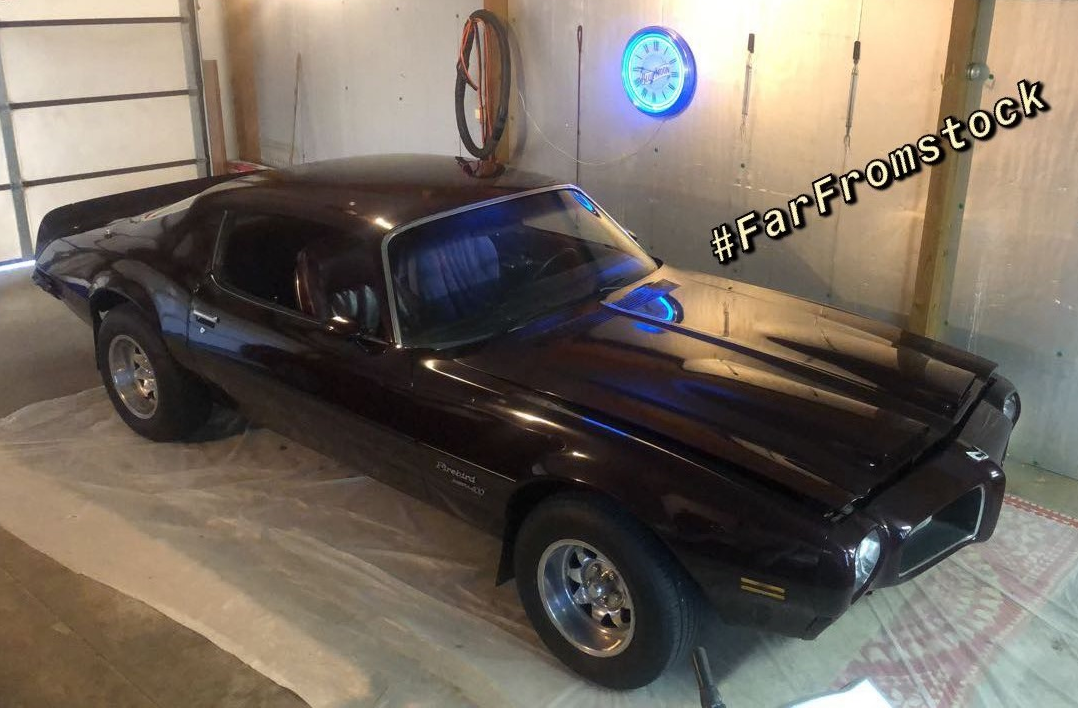 "As a car enthusiast, I'm alarmed at the laws being passed," says Ben Shasteen.  Pictured above is his 1970 Pontiac Formula 400, which he adds is "a true Formula, not a clone or tribute."  Ben says the Pontiac 400 in the car is his favorite powerplant.  "I don't want to jinx myself but it's been pretty solid since the 1985 rebuild."  No surprise that the cause for advocacy is so personally meaningful.  "I am from the state of Ohio, home to many speed shops, racetracks, and other important sources of fuel for my hobby.  All these places and related jobs run the risks of being shuttered in this era of government controls on our vehicles and performance parts.  I fear many of us who enjoy tinkering with our cars and trucks on the weekends may soon have to find a new hobby."  Thankfully, Ben and fellow advocates across the nation are constantly on guard fighting the good fight!
Additional background:
What's been in your collection?
There have been so many oddball cars I've owned and used a daily driver, only to learn later that they are considered somewhat desirable:
1989 Ford Mustang with black leather interior
1990 Mercury Cougar XR7 with a 5-speed manual
1966 split-window Corvette with a 327 and twin 4-bbl carb.
1974 Trans Am SD, which I had to sell after an accident—I'd be set for retirement if I had it today.
2009 Buick Lacrosse Super, my current daily driver.  It is 1 of 498 made in "red jewel tint coat," tuned with a performance muffler and three-inch exhaust.  I feel it's a sleeper-type car because it's a Buick, and many don't know these were the fastest production Buicks ever made.
Next automotive project on your wish list ?  
I really wish I would have kept the Corvette.  Now I am searching for a DeLorean to do a GM sourced LS4 5.3 liter swap.   These motors came in the late 2000s W-body GM cars, such as '06-'09 Chevy Impala SS, '06-'07Chevy Monte Carlo SS, '05-'08 Pontiac Grand Prix GXP, and '08-'09 Buick Lacrosse Super.
Favorite automotive memory? 
Getting my driver's license!
Best automotive place to visit?
Where I live, the "World of Wheels" at the Pittsburgh David Lawrence Convention Center is a must.
Your automotive hero?
John DeLorean because he did things his own way and didn't care what the mainstream thought.  Of course, he wasn't without controversy.
EDITION 219