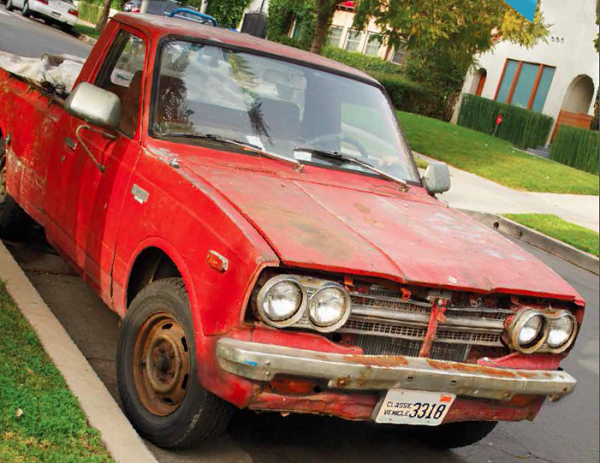 'Beaters' Cause Multi-State Vintage Vehicle Crackdown
The qualifications that make an old car or truck worthy of consideration as a "classic" or "historic" are widely debated in the auto enthusiast community. In many states, vehicles that are 25 years old and older are currently eligible to receive a variety of specialty vehicle benefits and accommodations. However, a number of legislatures in recent years have introduced proposals attempting to redefine which vintage rides qualify for specialty registrations. Driving Force readers will recall the topic was previously discussed in the Summer 2015 issue's cover story, titled "When Is an Old Car Just an Old Car?" These measures are generally targeted at vehicle owners who "abuse" the specialty tag privilege. Offenders are easy to spot, just like the vehicle featured on this issue's cover—daily drivers, commercial trucks and otherwise poorly maintained autos wearing a specialty tag.
Read more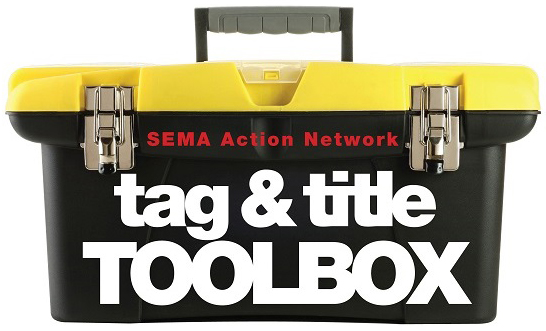 Tag and Title Toolbox Updated for 2017
Everything You Need to Register and Title Your Vehicle
To register and title a vehicle in any state is a daunting task. When the unique laws and regulations governing hobby vehicles are factored in, the process can be a nightmare! The SEMA Action Network (SAN) sought to reduce the confusion in 2010 by creating the Tag & Title Toolbox. This online resource contains the information needed to license cars and trucks in all fifty states: semaSAN.com/TagAndTitle. Individual entries for each state include full registration and titling provisions, inspection criteria and other requirements as well as exemptions.

► Read More
Click here for the complete list of Legislative Action Alerts.
Ohio Introduces Bill to Provide for Single License Plate for Kit Cars
Florida Bill to Require Warranty Disclosure Dies as Legislature Adjourns
Single License Plate Bill Introduced in Maine
Hawaii Legislation Dies for the Year as Legislature Adjourns
"Historic" State Triumphs & Conduit to Congress
Collector Car Appreciation Day: July 14, 2017 — Post and share TV personality Courtney Hansen's video PSA: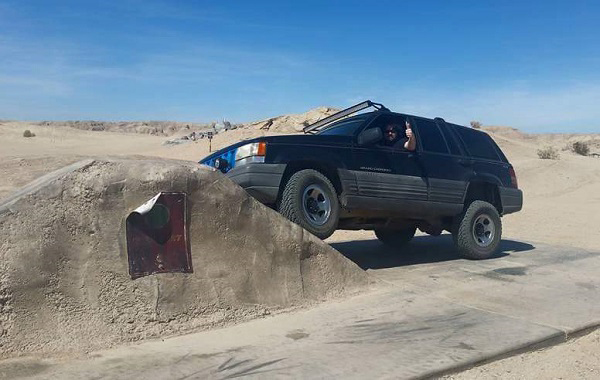 Tanner Curtis climbs up the flex wall in his '96 Jeep Grand Cherokee at the Tierra Del Sol off road training park.
---
Tanner Curtis comes from a family of off-road adventure seekers. His father has been actively off-roading since he began driving in the late '70s. "As long as I can remember, we have always taken some kind of adventure off the pavement in each one of his trucks," recalls Tanner. "It was only natural that his love of adventure would rub off on me." Not surprisingly, his first vehicle was a '89 Jeep Wrangler. He enjoys the '96 Jeep Grand Cherokee pictured here these days. However, he'd ultimately like to turn the Wrangler into a "worthy" off-highway toy. "I'd like to have a dedicated OHV that I can share with my family and friends, as well as generations to come. It is important that we pass on our automotive passion. It's good to know how to work on and maintain one's own vehicles, but the values found within the off-road communities are even more special."

Some of Curtis's fondest memories come from the Tierra Del Sol (TDS) off road training park, located in Ocotillo Wells, and the surrounding areas. Recently, he and his family got to experience the TDS Desert Safari. "The culture surrounding off-road related adventures is extremely diverse. It seems like everything happened during that trip, from mild to wild, and the night life was just phenomenal. There are so many fun and interesting characters that show up out there. When someone is having a problem, many off-roaders will drop what they're doing just to lend a hand. This is a testament to the community's thick bond."

Like many others, Tanner has answered the SEMA Action Network's (SAN) call to stick up for our hobby. He is among a slew of enthusiasts who have written state legislators in opposition to a bill that would undermine California's Off-Highway Motor Vehicle Recreation (OHMVR) program. Established in 1971, this dedicated-funding program has been a worldwide model of success for recreational off-roading and is now in danger. If enacted into law, the current proposal would allow funds collected for OHMVR to be spent by other agencies on unrelated programs and never reimbursed. Curtis says, "I believe everybody who has any automotive interest should be involved with the SAN. Be it classic cars, off-road vehicles or casual weekend sports cars, it takes all of us to protect what we love. We must educate our lawmakers on what matters most. By speaking together, we can help ensure that future enthusiasts will be able to experience this same joy."

Those feelings are certainly mutual, Tanner! Many thanks for fighting the good fight for fellow four-wheelers.
---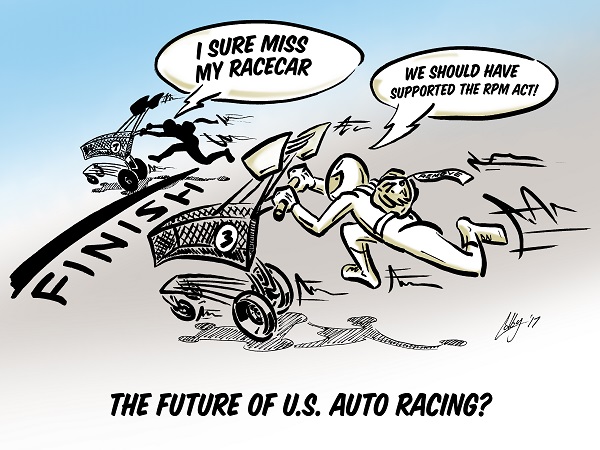 Stay Up-to-Date on the RPM Act: Get the latest information on the motorsports bill at sema.org/epa-news.
---