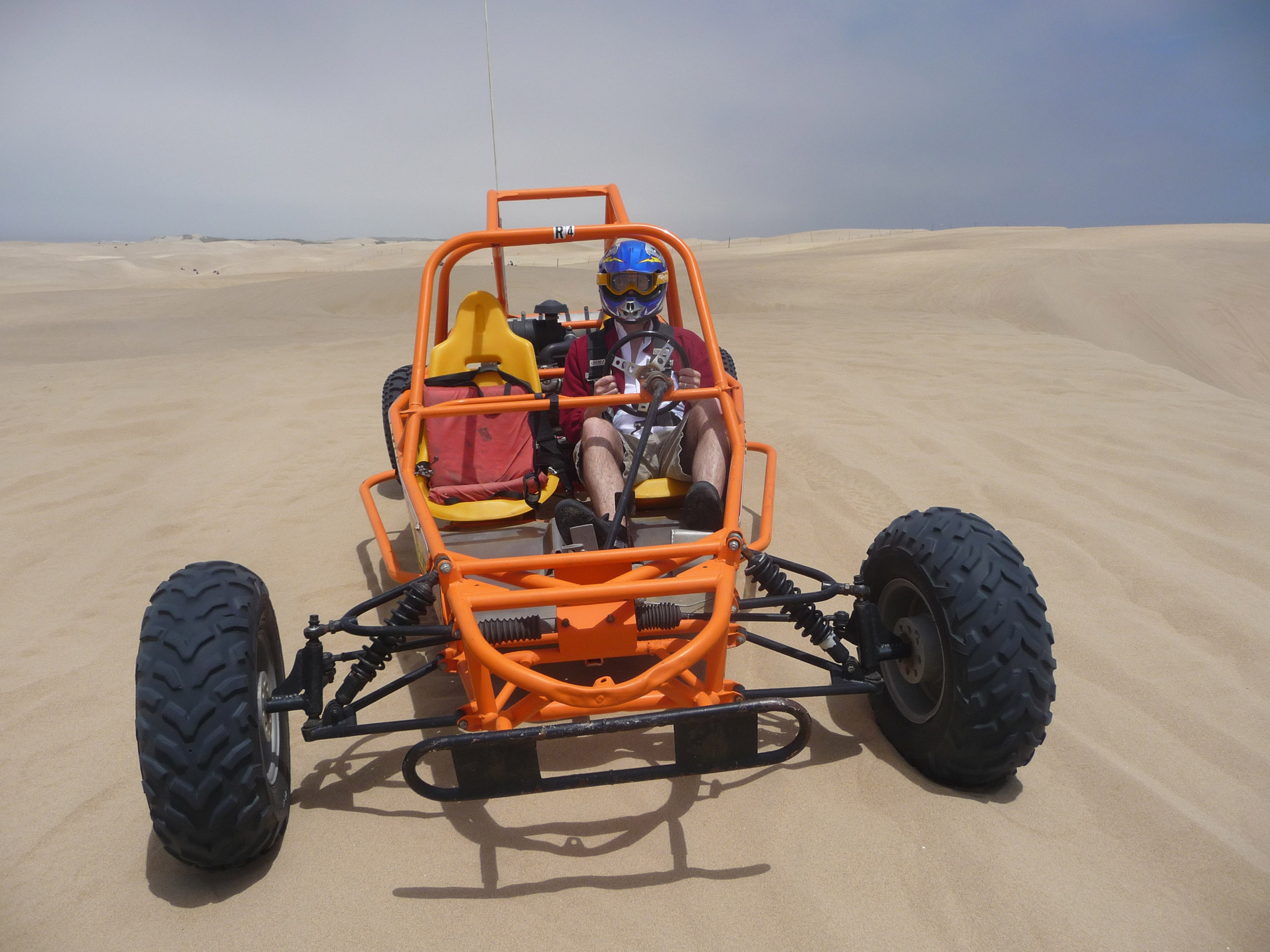 Court Allows Lawsuit Protecting Off-Roading at Oceano Dunes to be Heard
A San Luis Obispo County Superior Court judge ruled in favor of the nonprofit organization Friends of Oceano Dunes, allowing a "quiet title" lawsuit against the California Coastal Commission (CCC), California State Parks, and other government groups to move forward. The suit contends that off-roading and camping access to Oceano Dunes is protected by an "implied-by-law dedication" since off-highway vehicle (OHV) enthusiasts and campers recreated on the land for decades before the government entities acquired the properties. A quiet title lawsuit is usually brought against a private landowner in a dispute over who owns the land. Friends of Oceano Dunes, however, is not disputing who owns the land but rather that the land was specifically designated for use for beach driving and camping. The case is set for trial in March 2023.
This action is separate from a lawsuit filed by SEMA and Ecologic Partners Inc., a nonprofit group comprised of the Off-Road Business Association, the American Sand Association, and the American Motorcyclist Association District 37. The SEMA/Ecologic Partners suit challenges the CCC's claim that there are environmental concerns requiring the closure of the dunes to OHV use. Friends of Oceano Dunes filed a similar suit. The suits have been joined and are in pretrial discovery with a hearing set for March in Superior Court.
Since 1974, Oceano Dunes State Vehicular Recreation Area (SVRA) has been a state-designated OHV park managed and operated by the California Department of Parks and Recreation. It is the only opportunity for motorized recreation at a state park along California's Pacific coast but has been under threat of closure for many years. Opposition to OHV use at the dunes is largely based on environmental arguments—airborne particulate matter (dust) and/or threatened plants and animals. For years, SEMA has joined with many other OHV groups in challenging the scientific basis for the claims and in citing the importance of the area for the enthusiast community. In fact, a recent study shows no evidence off-roading causes air quality issues to the region.  However, in March 2021, the CCC voted to shut down OHV access within three years, along with additional restrictions before the 3-year deadline, which has triggered the lawsuits by pro-OHV groups.
In December 2021, the CCC reached an agreement with Friends of Oceano Dunes and SEMA/Ecologic Partners not to pursue several of the projects it had announced in March 2021 until the ongoing litigation is resolved. Specifically, some camping will be permitted immediately and the Pier Avenue vehicle entrance to Oceano Dunes will not be closing in July 2022.  Further, Arroyo Grande Creek will no longer be closed when the ocean touches the lagoon, rather, the creek crossing will only be closed when the creek water reaches a depth of 12 inches. 
Outside of the court proceedings, the CCC continues to assert its authority to reduce OHV access to Oceano Dunes. At a December 17th administrative hearing, the CCC voted unanimously to approve the State Parks' proposal to remove 108 acres of OHV access and 22 acres of camping areas as part of the ongoing dust control mitigation and dune habitat restoration effort. SEMA and the other OHV groups have opposed the State Parks proposal.
Once again, many thanks to all who have supported this important fight!  Stay tuned for further updates.
Legislative Alerts
SEMA SAN Strike Force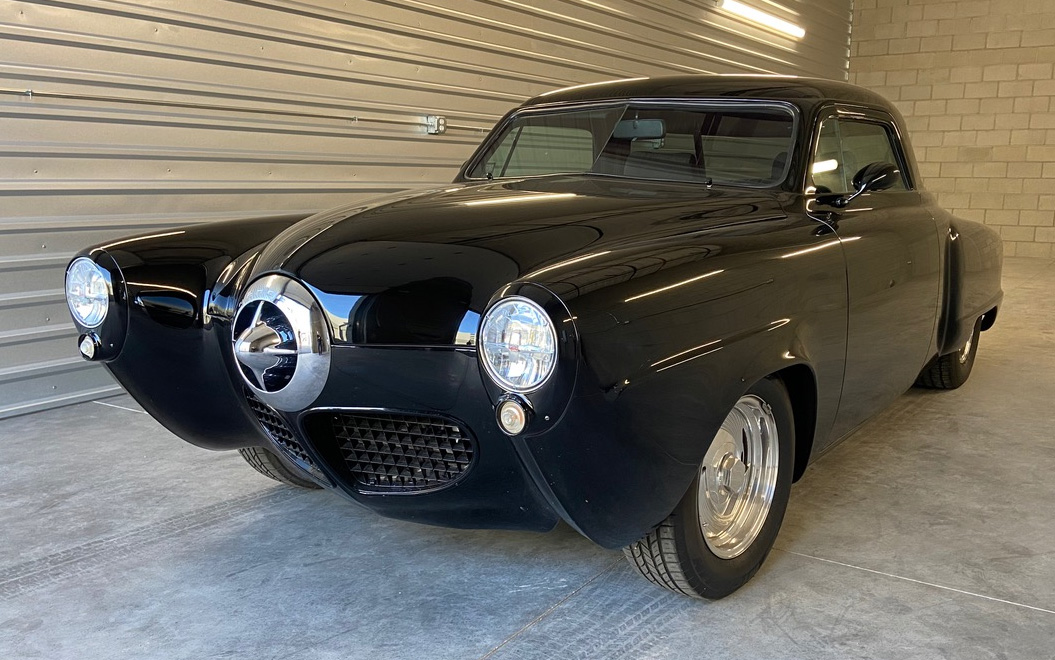 "These two cars pictured have always been on my wish list," explains Ralph Guariglio.  "The Studey came about because I wanted something just a little different from the ever-popular '32 Ford, Tri-Five Chevy, Camaro and the like.  And I've wanted the Nova since I was in high school.  There was a guy down the street that had a black one with a small block in it that left quite an impression!  When my wife agreed to allow another hot rod, the only caveat was that it had to be made in her birth year (1964)."  Along with many others who recently wrote to Arizona lawmakers, Ralph received the great news about a pro-hobby bill signed into law that now protects restorers in the state from prosecution!
Additional background:
1950 Studebaker Starlight Coupe: I've had that Studey for 22 years and bought it mostly as shown above.  I've made only small changes to the exterior, including shaving the drip rails and repainting it.  But, as most know, hot rods are never done and I've had it apart in pieces many times.  The biggest change was in 2017, when I pulled out the 383 stroker and Turbo 350 and stuffed in a 550-horsepower LS3 with a 4L85E behind it.  The firewall had to be moved back 6 inches along with a few other "minor" changes!   I love the rumble of that LS3!
1964 Chevy Nova:  In 2018, I purchased the car (pictured below) on eBay.  It was incredibly clean with the original 194 c.i. 6-cylinder and a 3-speed stick.  Everything worked (heater, gauges, blinkers - EVERYTHING!) and it is rust-free.  Naturally, I took a perfectly good car and tore it to pieces!  It's in the process of getting complete performance suspension, 4-wheel disc brakes, a 500-horsepower LS3, 5-speed, 9-inch rear, A/C, cup holders and a back-up camera.  I hope to have it back on the road in about two years.
Previous automotive projects?  I had a '64 Chevelle in high school, a 4-door, straight-6 with a Powerglide.  That's where I got my affinity for 6 cylinders, since that's what I learned on.  And it's the first (and only) car I ever painted.  The word "only" should give a clue on how well it came out.  I leave that stuff to the pros.  Then I bought an almost-new '76 Camaro (4479 miles) and had it for 27 years.  I had done the paint, interior, rear end, suspension and transmission - the only thing left was to go through was the engine.  But that's about the time the Studey came along and one had to go to make room.  I miss that car every now and then.  There was also a '67 Camaro RS convertible in there that was fun for a few years, but as my hairline kept slipping back more and more, the convertible had to go.
Best automotive places to visit?  Aside from the well-known museums and large-scale events, I recommend getting to know your local hot rod builders.  I have found that most shops are more than willing to give advice and instruction if you ask nicely.  And get involved with your local hot rod scene - car shows, cruises, cars & coffee, etc.  You'll not only make great new friends, but you'll have this amazing network of people that can answer your questions.  You may not solve the world's largest problems, but you most certainly will figure out why that small block is dropping a cylinder!
Favorite automotive memory?  My dad and uncle gave me the basics of automotive know-how.  They also instilled a great work ethic - take your time and do it right or don't bother.  I've carried that with me since I was a youngster.  As my dad used to say, "There are two ways to do something: right and again."
Who are your automotive heroes?  I've always loved drag racing (I have a short attention span!) and I guess I've had a few heroes over the years – Bill "Grumpy" Jenkins, Don Prudhomme, John Force, Shirley Muldowney, Erica Enders.  But lately I've come to appreciate the designers and builders more - Dave Kindig, Chip Foose and the like.  Their vision and ability to create a true work of art have truly inspired me to do better.  As for drag racing, I have come to really appreciate the "door-slammer" classes.  Those guys do amazing things, sometimes on an incredibly low budget.  But they keep fighting and I keep watching!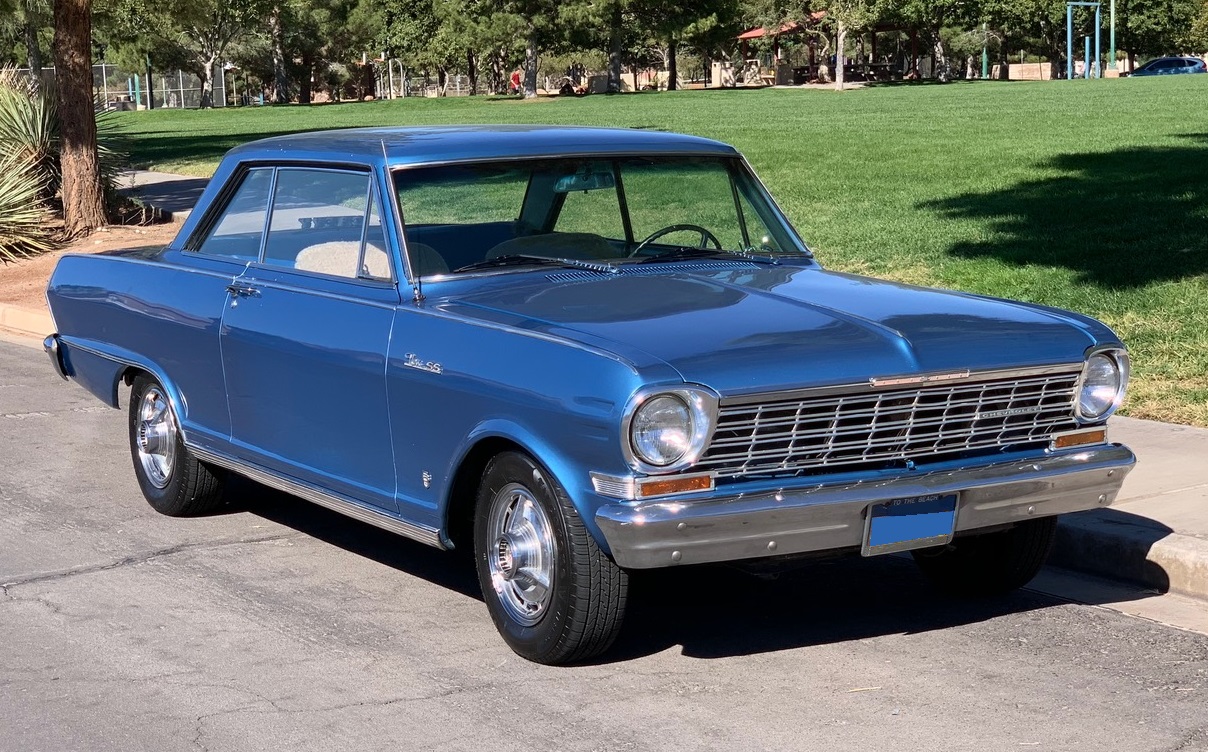 EDITION 222