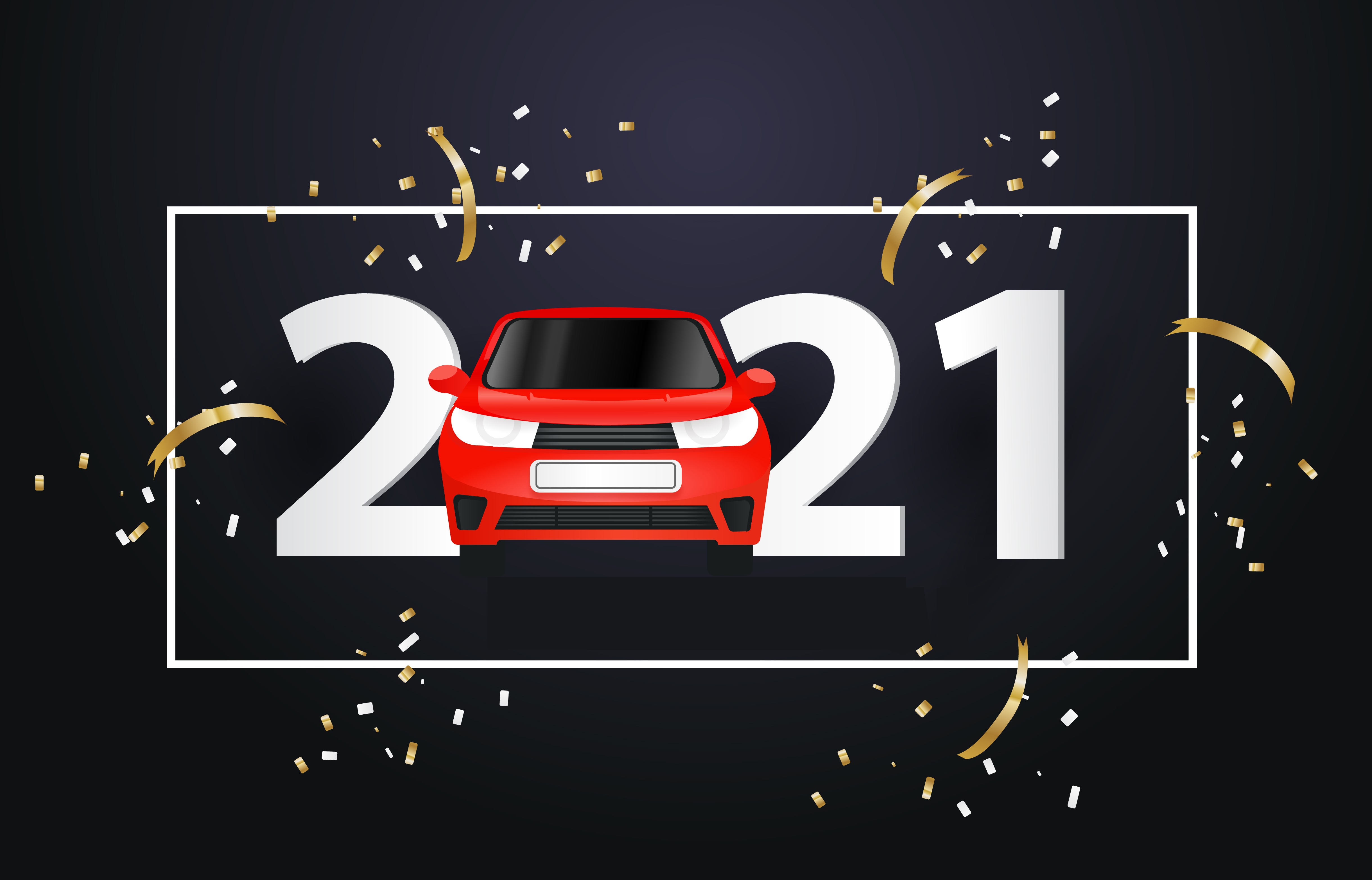 An air of cautious optimism rang in the New Year following the close of a tension-filled 2020. Historic difficulties appeared to be making way toward recovery on many fronts. Not surprisingly, a slew of challenges awaited our automotive hobby directly in the coming days—along with a few welcome opportunities. However, a completely unexpected legislative battleground revealed itself as the year progressed.
In the wake of lingering uncertainty, enthusiasts' concern with government overreach grew to an unprecedented level. In short, actions taken by the U.S. Environmental Protection Agency (EPA) caused a viral backlash—awaking a "sleeping giant" in the process. The result forged an epic movement that attracted hundreds of thousands of fresh advocates to our cause. After all, the laws and regulations impacting one's garage likely affect many others. Learn more about the events that unified our hobby at the following link: "PUTTING OUT FIRE... WITH GASOLINE!"
The legislative slate is wiped clean with the arrival of the 2022 sessions. Thank you in advance for your help supporting initiatives introduced in your state. Meanwhile, here's a look back at the SEMA Action Network's (SAN) recent pro-hobby efforts:
FEDERAL UPDATE
RPM Act: The Recognizing the Protection of Motorsports Act (RPM Act) was reintroduced in the 117th U.S. Congress. The bipartisan, pro-motorsports, pro-business legislation will clarify that it is legal under the Clean Air Act (CAA) to make emissions-related changes to convert a street vehicle into a dedicated racecar. It will also confirm that it is legal to produce, market and install racing equipment. In 2015, the U.S. Environmental Protection Agency (EPA) issued a draft rule stating that such conversions were illegal, as were products used to make the conversions. The EPA withdrew the draft rule following a huge, SEMA-led public outcry but still stands by this controversial interpretation of the CAA. The legislation (H.R. 3281/S. 2736) is sponsored by Representatives Patrick McHenry (R-NC) and Raul Ruiz (D-CA) and Senators Richard Burr (R-NC) and Jon Tester (D-MT). There has been unprecedented grassroots sup­port for the RPM Act in 2021, as more than 1.5 million letters have been sent to Congress this year supporting the bill.
SEMA Challenges EPA Position on Race Parts: In early 2021, SEMA filed an amicus brief in a lawsuit between the EPA and Gear Box Z Inc. (GBZ) in which the EPA stated that the CAA does not allow a motor vehicle to be converted into a racing vehicle used solely for competition. In its brief, SEMA challenged the EPA's assertion, noting that "the agency's interpretation breaks from the plain language of the CAA, the legislative history, and EPA's regulations and guidance." The U.S. District Court for Arizona declined to consider the motor vehicle conversion issue raised by SEMA, and GBZ ultimately settled with the EPA over the issue of selling defeat devices for highway vehicles.
Replica Vehicle Law: SEMA worked with Congress to enact a 2015 law allowing low-volume motor vehicle manufacturers to begin selling fully functional, turn-key replica cars that resemble vehicles produced at least 25 years ago—from 1930s roadsters to 1960s muscle cars and more. Each company could produce up to 325 replicas a year for the U.S. market. The program has been on hold until the National Highway Traffic Safety Administration (NHTSA) issues a regulation to implement the law. The agency completed the rule in early January 2021, but it was not officially published in the Federal Register before the presidential transition. The rule is now scheduled to be reviewed and published in January 2022.
E15 Ethanol Fuel: SEMA submitted comments opposing a proposed rule by the EPA to modify or remove the current E15 warning label requirement for gasoline that contains 15% ethanol (E15). Ethanol, especially in higher concentrations such as E15, can cause metal corrosion and dissolve certain plastics and rubbers in older automobiles that were not constructed with ethanol-resistant materials and certain specialty high-performance equipment installed on newer vehicles. The EPA's proposed new label at the gas pump would weaken the warning message and be smaller in size. SEMA argued that these changes would increase the likelihood of E15 gasoline being used in incompatible vehicles. In a separate action, a federal appeals court found that the EPA had overstepped its authority by issuing a 2019 rule allowing gasoline with up to 15% ethanol to be sold year-round. The court ruling reimposes a summertime restriction for certain E15 sales due to fuel-volatility concerns that higher blends of ethanol combined with warmer temperatures may lead to increased smog.
Recreational Trails Program: The Federal Highway Administration (FHWA) released a study which concludes that the Recreational Trails Program (RTP) should be receiving nearly $300 million annually rather than the $84 million currently allocated from its portion of federal gas tax receipts. The amount is based on an analysis of fuel used for nonhighway recreation from the 18.4-cents-a-gallon federal taxes collected at the pump. RTP funds are used to construct and maintain trails for all types of activities, including motorized, non-motorized and mixed-use trails (off-roading, snowmobiling, hiking, biking, cross-country skiing, etc.). SEMA is urging Congress to enact legislation to increase the RTP funding to the FHWA study estimates.
National Monument Boundaries: President Biden has directed the U.S. Department of the Interior to reconsider the size of Grand Staircase-Escalante and Bears Ears National Monuments, which were reduced under the previous administration. A decision is pending.
AUTO ENTHUSIAST'S HOLIDAY
National Collector Vehicle Appreciation Day: The 12th annual Collector Car Appreciation Day (CCAD) took place on Friday, July 9, 2021. Both the U.S. Senate and the House of Representatives introduced resolutions (H. Res. 491/S. Res. 292) to focus attention on the vital role automotive restoration and collection plays in American society. Each resolution was sponsored by co-chairs of the SAN-supported Congressional Automotive Performance and Motorsports Caucus. Thousands of Americans gathered at car shows, cruise-ins, and other events to celebrate the nation's automotive heritage. Next year's celebration is set for July 8, 2022.
Several domestic and foreign jurisdictions recognized CCAD 2021. They include:
Louisiana: A bill was signed into law that every year will designate the Friday, Saturday, and Sunday of the second weekend in July as Louisiana Collector Car Appreciation Weekend.
South Dakota: The South Dakota State Legislature issued a resolution commemorating the last week of August as Collector Car Appreciation Week in the state. This action was intended to coincide with the state's popular collector car shows.
West Virginia: The West Virginia Legislature passed a House Concurrent Resolution designating the second Friday in July as CCAD in the state.
Wisconsin: The Wisconsin Assembly approved a Joint Resolution to annually designate the second Friday in July as Collector Vehicle Appreciation Day.
Canada: Many of the provincial governments issue annual proclamations to officially declare CCAD and/or Automotive Heritage Month, held concurrently each July. This year included Alberta, British Columbia, Manitoba, Newfoundland and Labrador, New Brunswick, Nova Scotia, Ontario, Prince Edward Island, and Saskatchewan.
STATE UPDATE
California—Oceano Dunes OHVs: SEMA and several other organizations sued the California Coastal Commission over its decision last March to terminate all off-highway vehicle (OHV) activity at the Oceano Dunes State Vehicular Recreation Area (SVRA) within three years. The California State Superior Court for San Luis Obispo County was asked to issue an injunction and vacate the commission's decision. Since 1974, Oceano Dunes SVRA has been a state-designated OHV park managed and operated by the California Department of Parks and Recreation. The SVRA comprises 3,500 acres, of which less than 1,350 acres of dunes and 3.5 miles of beach provide open riding access for OHVs. It is the only opportunity for motorized recreation at a state park along California's Pacific coast. The lawsuit petitioners include SEMA and Ecologic Partners Inc., which is comprised of the Off-Road Business Association, the American Sand Association, and the American Motorcyclist Association District 37. The suit challenges the commission's claim that there are environmental concerns requiring closure despite decades of OHV access.
Idaho—Custom Vehicles: Idaho Governor Greg Little signed into law SEMA-supported legislation to add a vehicle registration classification for custom vehicles. The bill defines a custom vehicle as a replica vehicle that is at least 30 years old and designed and manufactured to resemble a vehicle that would qualify for classic license plates.
Illinois—Antique Vehicles: Illinois Governor J.B. Pritzker signed into law SEMA-supported legislation to allow expanded-use antique vehicles to be driven without limitation for two additional months. Previously, expanded-use antique vehicles were defined as being more than 25 years old "or a bona fide replica" and were limited to traveling to and from auto shows, exhibitions, service stations and demonstrations during the colder months (November 1 through March 31) but can be driven without limitation during the warmer months (April 1 through October 31). The new law expands the months without driving limitations to March 1 through November 30.
Kansas—Antique Vehicles: Kansas Governor Laura Kelly signed into law SEMA-supported legislation to redefine the vehicles eligible to be registered as antique vehicles. Previously, the Kansas Highway Patrol defined an antique vehicle as being "more than 35 years old and as close to the original as possible, without any significant alterations to the major component parts." The new law requires only that the vehicle be more than 35 years old, regardless of the age of the component parts installed.
Kansas—Military Vehicles: Kansas Governor Laura Kelly signed into law SEMA-supported legislation to allow for the registration and on-road use of surplus military vehicles. Military surplus vehicle is defined as a vehicle with three axles, is less than 35 years old and was manufactured for use by the U.S. military or any country that was a member of NATO at the time the vehicle was manufactured.
Michigan—Military Vehicles: Michigan Governor Gretchen Whitmer vetoed SEMA-supported legislation that would have allowed for the titling and registration of historic military surplus vehicles. Currently, such vehicles can not be titled or registered for use on highways in the state. In announcing her veto, Gov. Whitmer explained that, while the bill provides an additional safeguard by requiring a safety inspection, it does not provide for any implementation of that requirement.
Mississippi—Vehicle Titling: Mississippi Governor Tate Reeves signed into law SEMA-supported legislation that allows for the titling of vehicles at least 30 years old and missing documents on oath of ownership. Under previous law, there was no such exemption.
Montana—License Plates: Montana Governor Greg Gianforte signed into law SEMA-supported legislation mandating that the state issue waivers for vehicles unable to display a front license plate. Current law permits the display of a single rear-mounted plate for motor vehicles registered as a street rod or a custom vehicle, and a waiver may be issued for vehicles unable to display a front plate. The new law requires the waiver to be issued.
Nevada—Classic Cars: The Nevada House of Representatives failed to pass prior to a key legislative deadline SEMA-opposed legislation that would have significantly impacted the owners of old timers, classic rods, street rods and classic vehicles. Vehicles would have been forced to pass a smog check upon initial registration and be subject to in-person odometer checks at registration and subsequent renewals.
Nevada—Exhaust: The Nevada Senate failed to pass prior to a key legislative deadline SEMA-opposed legislation that would have banned most exhaust modifications. The proposal would have outlawed any modifications that amplified the vehicle's noise output.
Virginia—Imported Vehicles: Virginia Governor Ralph Northam signed into law SEMA-supported legislation to allow the Department of Motor Vehicles to issue a title for an imported foreign-market vehicle manufactured at least 25 years ago. Previous law allowed for only a negotiable title to be issued to such vehicles manufactured prior to 1968.
Virginia—Vehicle Modifications: Virginia Governor Ralph Northam signed into law SEMA-supported legislation which includes provisions that change certain traffic infractions from primary to secondary offenses. A secondary offense is one for which a citation can be issued only if the driver is stopped for another, separate offense. Beginning March 1, 2021, the following traffic infractions were changed to secondary offenses: operating a motor vehicle without an exhaust system that prevents excessive or unusual levels of noise, without a light illuminating a license plate, or with certain sun-shading materials and tinting films.
West Virginia—OHV Trails: The West Virginia legislature passed SEMA-supported resolutions calling for the creation of a semi-contiguous OHV trail that would run parallel to the Appalachian Hiking Trail. The resolutions are part of an effort to create an interstate OHV trail system that would allow enthusiasts to drive from Alabama to Maine via OHV.
Wyoming—Antique Vehicles: The Wyoming Senate defeated SEMA-opposed legislation that would have significantly restricted the eligibility of antique vehicle registrations. If passed, antique vehicles would have been required to be at least 50 years old, and registration would have been required to be renewed annually. Antique vehicles must currently be at least 25 years old, and registration requires only an initial fee.
Legislative Alerts
SEMA SAN Strike Force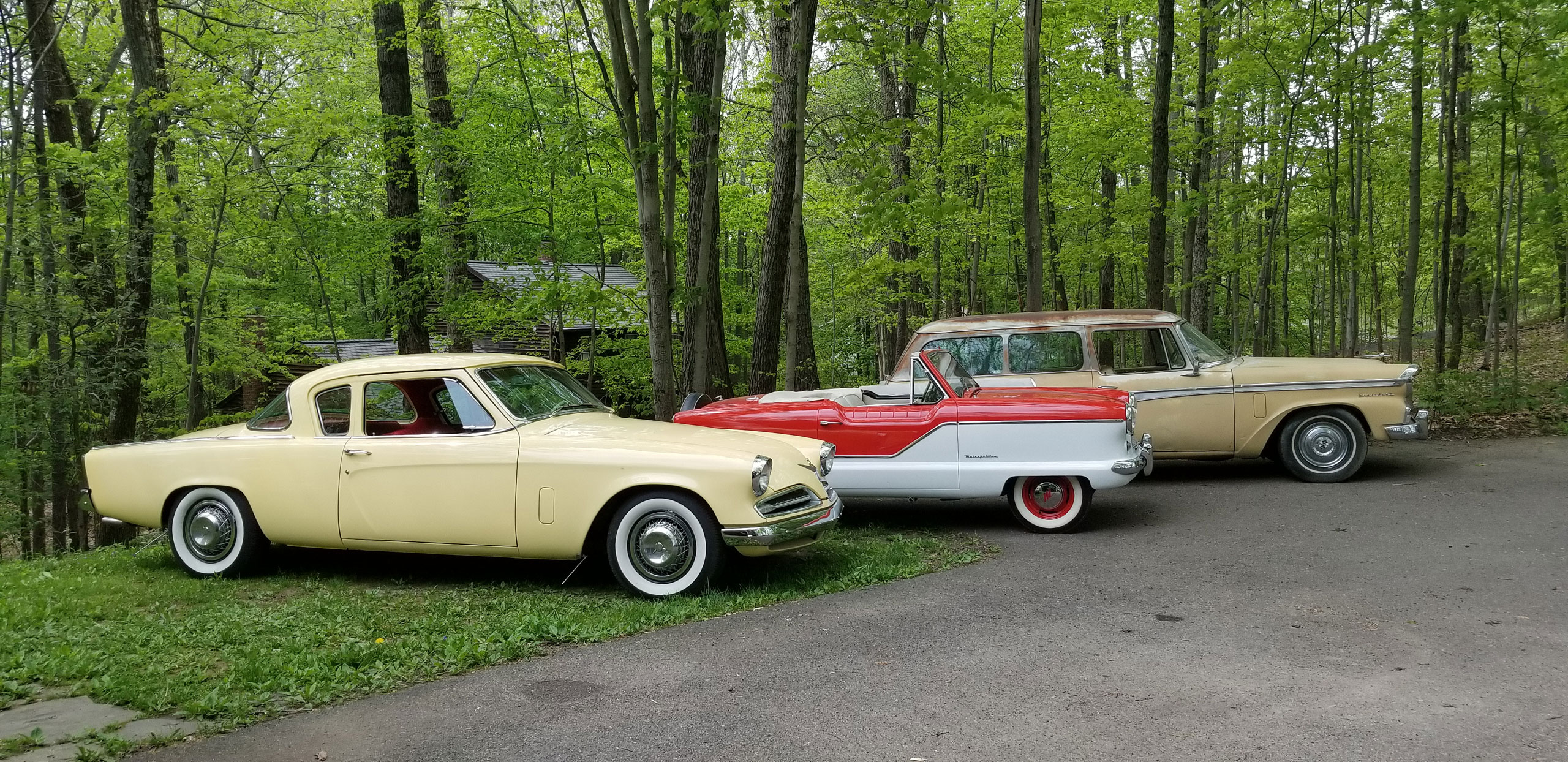 "One of the benefits of being a resident of New York is its support of the automotive hobbies," wrote Bill Clark recently to lawmakers in his home state. "These pro-hobby bills will further that support." One proposal mentioned would allow the display of only a single, rear-mounted license plate for a $50 fee if enacted into law. "The state did not provide a front plate in 1955. The following year, a single plate was again issued with a new tab reading '56' to cover the outdated year marking. So, if you have a '55 or '56 model, you can use these old plates and do not need a front plate." All other model years are required to display two plates. Bill poses the question, "If it's okay for a '55 and a '56, why not everybody?" Fellow enthusiasts are undoubtedly pondering similar logic.
Additional background:
What's in your collection?
Two Nash Metropolitans, four Studebakers and a Fiat Topolino.
Any projects in the works?
I'm building a '53 Studebaker hardtop resto-rod.
Which vehicle tops your wish list?
The Fiat Topolino was used as the industrial design of the Nash NKI, commonly known as the Nash Metropolitan. I bought a "basket case" example in New Zealand, got it running and sold it. If I had more garage space, I might consider buying a Pacer.
Favorite automotive memory?
Growing up with my uncle in a tractor garage—he was a role model, showing me that I could do anything.
Your automotive hero?
Harold Brock, whom I admire for his integrity. For context, I grew up in a Ford tractor garage where my dad went out of business trying to sell tractors that were not ready for production. I later went on to be a mechanical engineer. Harold Brock was hired by Henry Ford himself and helped design the Ford 9N. Later in his career, Harold refused to approve the Ford Select O Speed and was fired. He went to work for John Deere and helped design the John Deere 4020.
Best automotive places to visit?
The annual Hershey Fall Nationals, Pioneer Village in Nebraska, and the Northeast Classic Car Museum in Norwich, New York.
Recommended automotive website?
The Studebaker Drivers Club Tech Forum has experienced people willing to help with anything Studebaker. If you have an old car, get involved with the marque club that supports your car.
EDITION 215