Political Pendulum Backswing
By Colby Martin
"For every action, there is an equal and opposite reaction."
—Newton's Third Law of Motion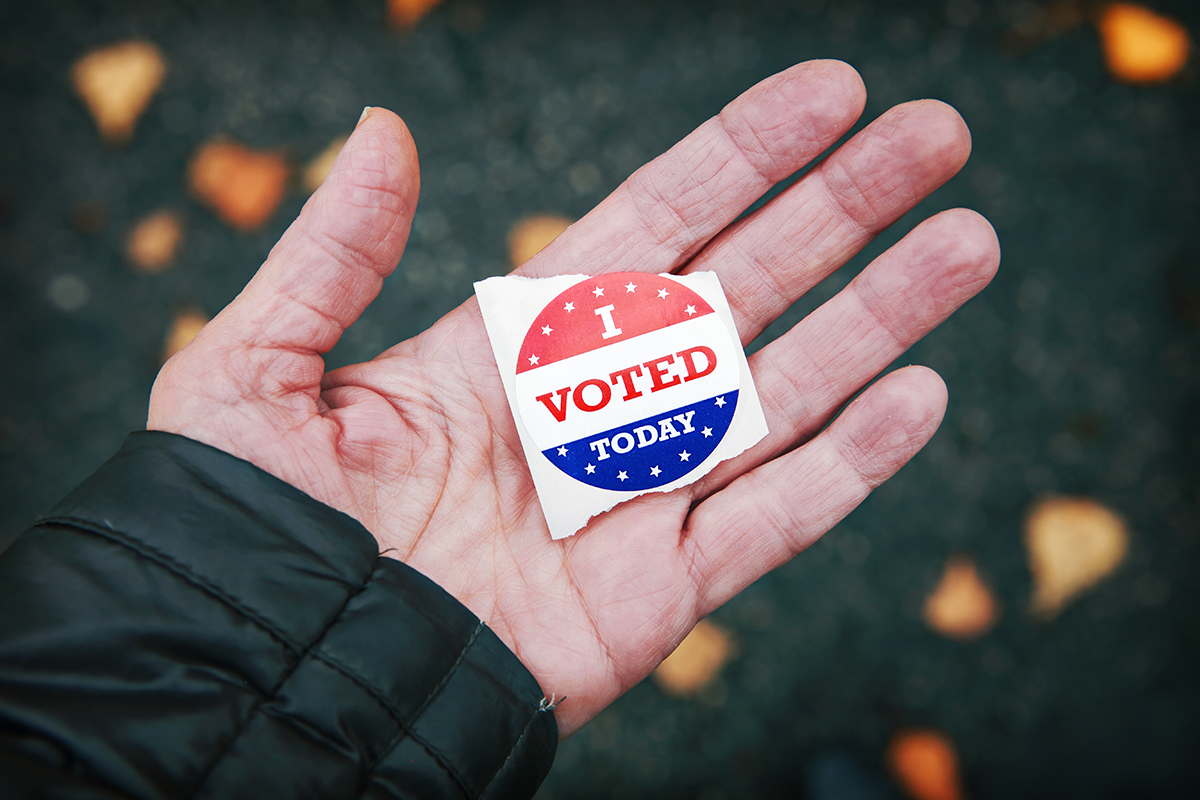 The number of Americans who voted in November was a record high for a midterm election. As the electorate's recent movement toward a shift in leadership continues, next year's political landscape in Washington, D.C., and in state capitols nationwide remains to be seen.
---
With November's midterm election now behind us, the American people have one again shifted the balance of power in a different direction. While 2016 proved to be one of the most contentious United States elections in recent memory, the resulting legislative landscape over the past two years has generally been helpful to car and truck enthusiasts. While there are important long-term efforts needing resolve, pro-hobby proposals have outnumbered threats—particularly at the state level. A complete summary of the state and federal triumphs achieved by the SAN over the past year appears in the cover feature of this issue. However, don't count on things remaining the same. As we await the New Year to see what the next session will bring, here is a look at some key takeaways from election night 2018.
Not surprisingly, the electorate's recent movement toward a shift in leadership continues. The nation is clearly more fed up than ever with the status quo in Washington, D.C., and the statehouses from coast to coast. Reports indicate that the number of Americans who voted—114 million—was a record high for a midterm election. In comparison, about 81 million Americans voted in the 2014 midterms. A history-making number of victorious female candidates created a so-called "Women's Wave." Even regional ballot initiatives were not immune to surprising results.
Perhaps the most exciting news for the automotive community was the nod to one of our own in Congress: Meyer Distributing President and CEO Mike Braun. Braun was elected by a wide-margin to represent Indiana in the U.S. Senate. His contest with incumbent U.S. Senator Joe Donnelly was one of the most closely watched races of the 2018 cycle. Senator Braun is the first SEMA member-company official to be elected to the office. Braun began working for Meyer Body Co. in 1981 and transitioned its business from manufacturing to distribution, forming Meyer Distributing. Over the following decades, Senator Braun grew the business into a national distribution company with 65 locations in 38 states. As one who uniquely understands the hobby's importance, Braun's election is a game-changer—working with him to protect the rights of enthusiasts will be a welcome opportunity.
Many fresh faces will join Senator Braun at the nation's capital in January, 2019—where both major political parties achieved new seats. As many insiders expected, voters returned power in the U.S. House of Representatives to the Democratic Party for the first time since 2010. At the time of publication, 38 seats had switched hands—with many others still too close to call. Republicans fared better in the U.S. Senate and grew their majority by two seats. While many assume that a Congressional split between Republican and Democrat control will lead to more gridlock on Capitol Hill, the hope is that good old-fashioned compromise will triumph in the end.
The state level looks strikingly different as well—where the most direct impact of the November ballots might be felt by the auto hobby. Democrats previously had a 10-year electoral slump in most legislatures. They flipped several hundred seats and regained control of five legislative chambers: the Colorado Senate, New Hampshire House, Minnesota House, Maine Senate and New York Senate. The party also made significant inroads in Pennsylvania, North Carolina and Arizona. Many governorships also changed hands. Keep in mind that lawmakers within these ranks will be responsible for proposals affecting the majority of issues with the biggest impact on automotive enthusiasts. The areas of titling and emissions requirements for collector vehicles, vehicle property taxes, backyard restoration projects, registration plate options, specialty parts usage, mileage fees and others all fall under state or local jurisdiction rather than federal.
Ultimately, what will the upcoming transition mean for our beloved cars and trucks? The saying, "It's not who you know but who knows you" rings no truer. Today's 24-hour news cycle likely won't reveal that automotive fans exist throughout the government on all sides of the aisle. Thankfully for us, four-wheeled topics usually don't fall along party lines or platforms. Personal politics can be set aside when it comes to engine displacement, performance upgrades, rare factory options and the rest. In fact, hundreds of state and federal representatives are affiliated with the hobby-friendly, SEMA-supported caucuses. Find out if your lawmakers are listed at www.semaSAN.com/statecaucus and www.semaSAN.com/federalcaucus. Locate your elected officials at www.semaSAN.com under the "Legislators" tab.
With a slew of unfamiliar faces reporting for duty in Washington and in state capitols nationwide, rest assured that SEMA and our automotive allies will be forging new relationships across the country. But the task can't be done alone. You and your friends will play a critical role in educating newly-elected leaders about the bliss our machines bring.
—IGNITED WE STAND!
Legislative Alerts
SEMA SAN Strike Force
Born and raised in Michigan, Tom Tibortz is a first-generation U.S. citizen in his family.  He and his wife Maricar, as well as their dog Rocky, enjoy driving their 1993 HMMWV M998.  The designation stands for High Mobility Multipurpose Wheeled Vehicle, more commonly known as a "Humvee."  He was also a key advocate of legislation introduced in last year's session that would have allowed for the registration of a "military surplus vehicle" as an "historic vehicle."  Ultimately, the proposal was vetoed by outgoing Governor Rick Snyder—
here are the details
.  Good news: this effort is hardly over, as he and his fellow constituents are persistent!  
Here is some additional background in his own words:
I joined the
Military Vehicle Preservation Association (MVPA)
and
the Military Vehicle Collectors Club of Michigan (MVCCMI)
in 2017.  I purchased a 1993 HMMWV M998 with a Wisconsin on-road title.  When transferring to Michigan, the state would only allow for an ORV (off-road vehicle) title.  That's when I began assisting in passage of a Senate bill here in Michigan to allow for registration of surplus military vehicles for on-road use.  To me, this is helping to keep history in motion and protect the average hobbyist.  
We have worked closely to ensure the bill is in line with what hobbyists want.  In 2018, we were able to get S.B. 1040 all the way to the Governor's desk after a lot of last-minute work and communication.  However, he vetoed the bill.  Now we are continuing the fight into 2019.  With the new administration and the support of many, including Senator Erika Geiss, we believe success will be ours this session.  Our hopes are that with the Motor City state capital on board, tensions will be eased for this type of vehicle in other states.  
We need to come together in numbers to fight the good fight.  Continuous communication is the key to help get the word out.  The SEMA Action Network (SAN) brings people together to fight for noble causes.  Please continue to support SAN and its members by voicing your support for upcoming bills when notifications are received—regardless of the state you reside in.   
EDITION 142