State Lawmakers Honored at 2022 SEMA Show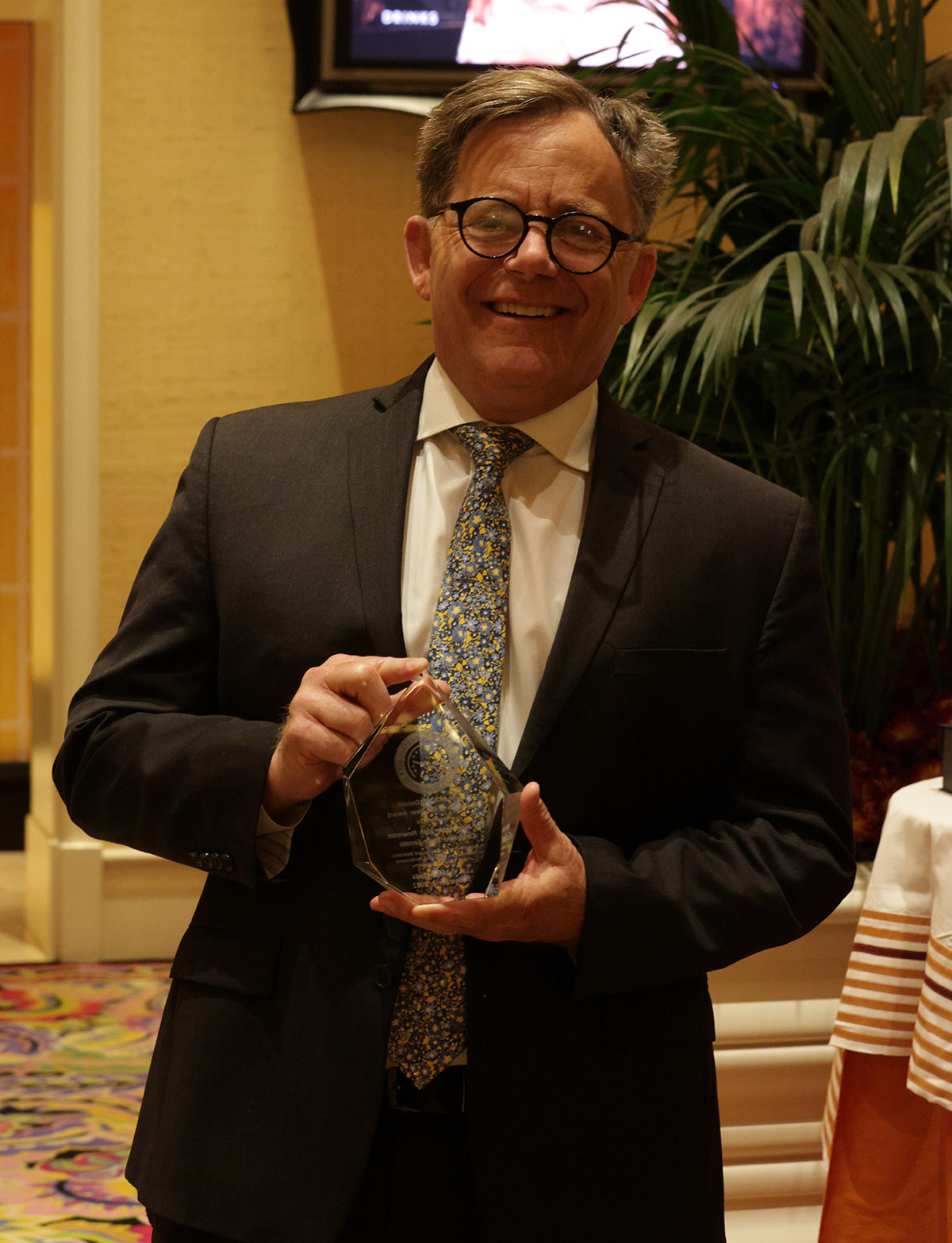 By Christian Robinson
As a public servant, California Senator Josh Newman's mantra has been to put his constituents over politics. Since his first election to the California Senate in 2016, Senator Newman has routinely gone above and beyond to promote the specialty automotive aftermarket industry in his home state. Why? His southern California district, which is home to SEMA's Diamond Bar headquarters, boasts 83 SEMA-member companies. Put into perspective, that number is more SEMA members than most states in the union have in total. When it came time to select the 2022 winner of the Stephen B. McDonald Lawmaker of the Year award, Sen. Newman had homefield advantage.
Originally from Poughkeepsie, New York, Senator Newman served as an artillery officer in the United States Army after graduating from Yale University. During his time in the Army, he served with the nuclear weapons unit in South Korea and with a conventional artillery battalion in Hawaii. After completing his military service, he relocated to California, where he founded ArmedForce2Workforce, which assists military veterans in the Los Angeles area in finding rewarding careers after their service to the nation is complete. In 2016, he launched a successful grassroots campaign for California Senate and was reelected in 2020.
Since his first years in the legislature, Sen. Newman has worked with SEMA to improve the process for approving Executive Orders (EO) at the California Air Resources Board (CARB)— helping new specialty products enter the marketplace quicker. In 2017, he introduced SB 660, which would have provided a legislative basis for enabling industry to fund additional CARB staff to better address the workload for EO applications. Eventually, his proposal was modified and adopted through the state's budget process to allow for the additional staff needed to accelerate the issuance of EOs.
Senator Newman's support for the industry goes beyond his work to streamline the issuance of Executive Orders. When California's Coastal Commission unilaterally decided to shutoff off-highway vehicle (OHV) access to Oceano Dunes SVRA—the only state park that allows OHV access on the Pacific coast—Sen. Newman was quick to challenge the Commission's authority and advocated against such a closure. More recently, Sen. Newman was a co-author of SEMA sponsored legislation to help grow the aftermarket electric vehicle conversion industry.
"SEMA and the entire specialty aftermarket industry have been blessed to have such a staunch champion representing them in Sacramento," said Christian Robinson, SEMA's Director of State Government Affairs. "We look forward to collaborating with Senator Newman for years to come and cannot think of a more worthy recipient of the Lawmaker of the Year honor."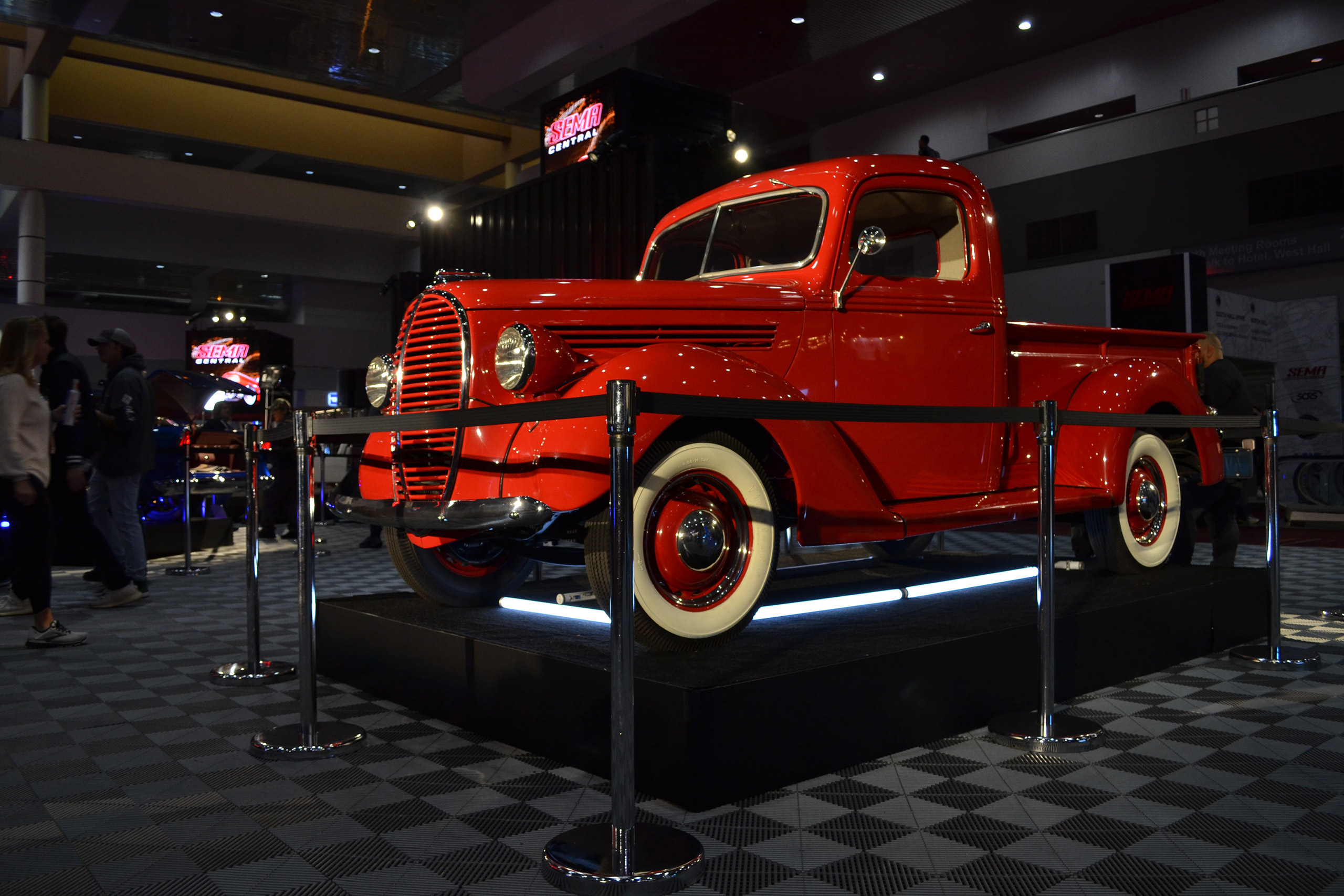 Lawmaker's Cherished Pickup Takes Centerstage
If you've ever been to the SEMA Show, you know that unique custom and classic vehicles are the stars. In fact, over 1,500 awesome cars and trucks were on display at exhibitor booths during the week of the Show. But how many of them are the prized possessions of state lawmakers? For the first time ever, a vehicle owned by a state lawmaker was prominently displayed at SEMA Central in the grand lobby of the Las Vegas Convention Center: a gorgeous 1939 Ford Pickup owned by California Assemblymember Marie Waldron and her husband Steve.
While visiting his parents during college, Steve recalls the fateful moment his dad proudly presented the family with a box of rusty '39 Ford parts and explained that the rest was outside. The Waldrons painstakingly restored the rough pieces into a beautifully completed ride on weekends over the course of eight years. Steve's dad enjoyed tens of thousands of miles behind the wheel of his project, which has since become a Waldron family heirloom. Most would not know that it has been wearing the same bright red finish, gleaming brightwork, and era-correct upholstery for nearly three decades. The pickup's quality finish and unique factory-style character made it an eye-catcher among the many beautiful builds displayed at the 2022 SEMA Show.
Legislative Alerts
ALLIES IN THE CAPITOL
The Mountain State's Racing Champion Meets "The King"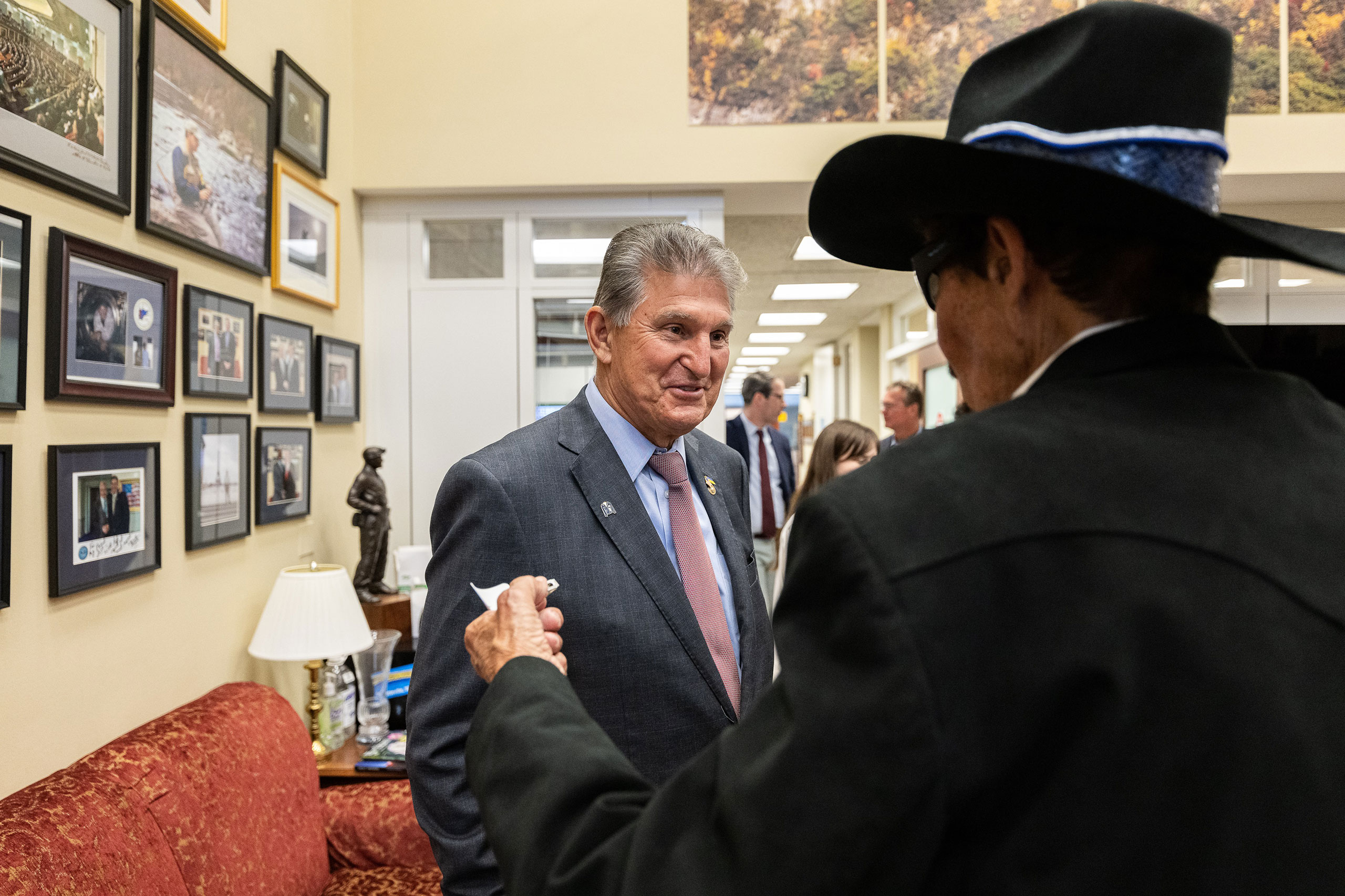 Making his rounds on Capitol Hill, Richard Petty, "The King," recently met with a bevy of the most important lawmakers in Washington, DC, including Senator Joe Manchin (D-WV). The King found many receptive ears. Additionally, Senator Manchin is counted among lawmakers in the SEMA-supported Congressional Automotive Performance and Motorsports Caucus.
EDITION 241