NHRA Champion Antron Brown Warns Congress That Motorsports Is at Risk
Just days after winning the prestigious NHRA U.S Nationals in Indianapolis, Antron Brown made his way to Washington, D.C., to urge Congress to pass the SEMA-supported Recognizing the Protection of Motorsports (RPM) Act. On Wednesday, September 7, the three-time Top Fuel world champion, who began his racing career nearly 40 years ago, appeared before Congress to share personal stories about the need for federal law to protect grassroots racing and tens of thousands of jobs in the motorsports parts industry.
With his wife, Billie Jo, and two sons, Anson and Adler, at his side, Brown shared how motorsports taught him to set goals, work hard to achieve them and other important life lessons. Representing a four-generation family of racing professionals, Brown talked about how he began racing motorcycles at the age of 4, has enjoyed a successful career with 70 NHRA wins and became a team owner earlier this year.
Learn More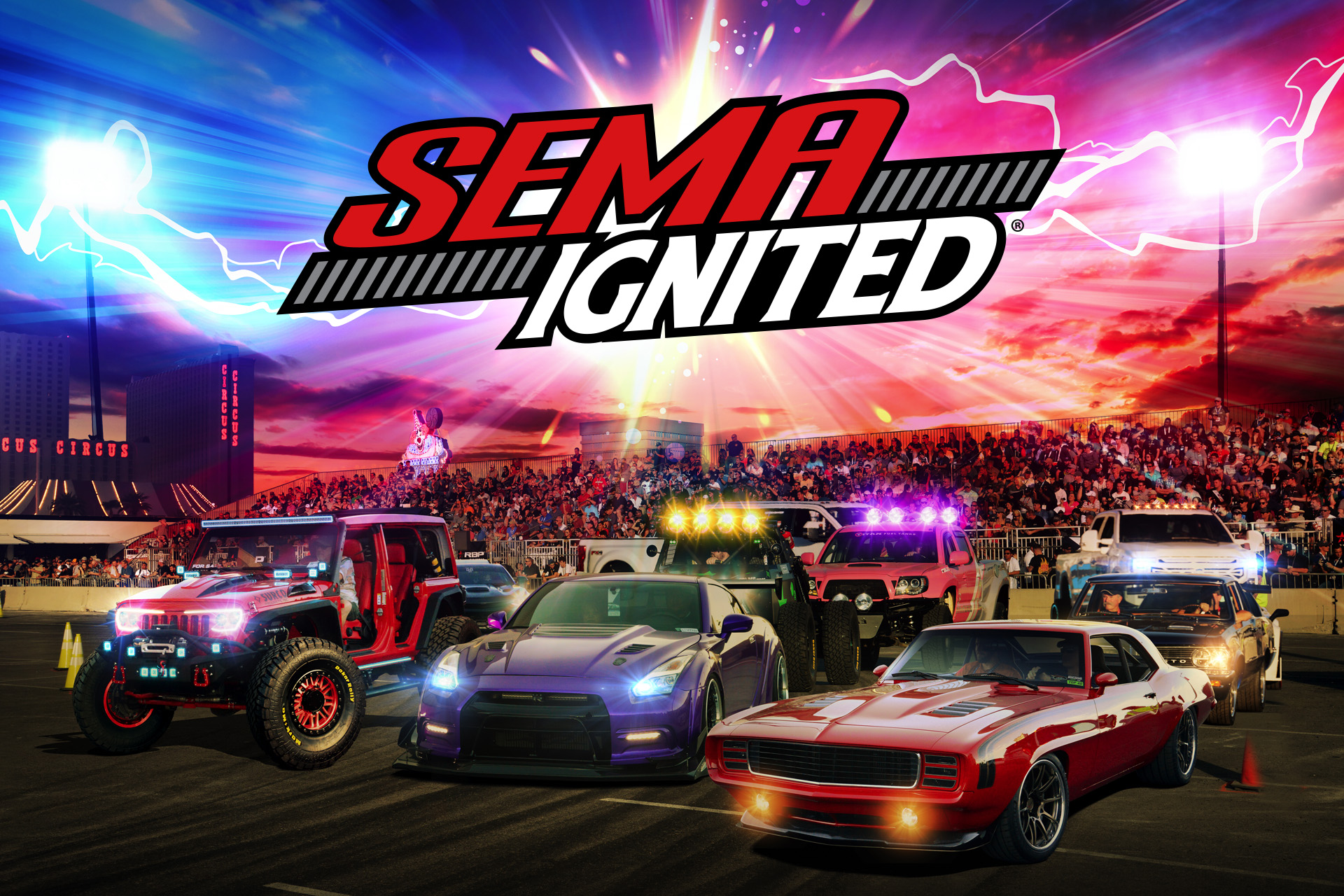 Friday Access to the trade-only SEMA Show in Las Vegas and More…
As a valued member of the SEMA Action Network (SAN), we wanted you to know about the SEMA Friday Experience Ticket. This limited ticket offering includes a SEMA Individual Membership which allows auto enthusiasts to access the trade-only SEMA Show in Las Vegas on Friday November 4, 2022, from 9:00 am to 4:00 pm. The SEMA Show offers the ultimate attendee experience like no other trade show on the planet, it's the best place to see the newest automotive performance products and to discover the latest product and vehicle trends.
The ticket also includes access to the newly expanded SEMA Ignited after-party on the same day beginning at 3:00 pm until 10:00 pm with demonstrations from Formula DRIFT drivers and the Urias Globe of Death -  a group of daredevil motorcycle riders who perform jaw-dropping stunts in a mesh sphere ball.
The SEMA Friday Experience ticket price is $70 if purchased by September 30th or $100 if purchased between October 1st to November 4th.
Visit www.SEMAignited.com for event information and ticket restrictions. Complimentary passes to these events are unavailable.
Legislative Alerts
SEMA SAN Strike Force
Congressional Candidates Meet "The King"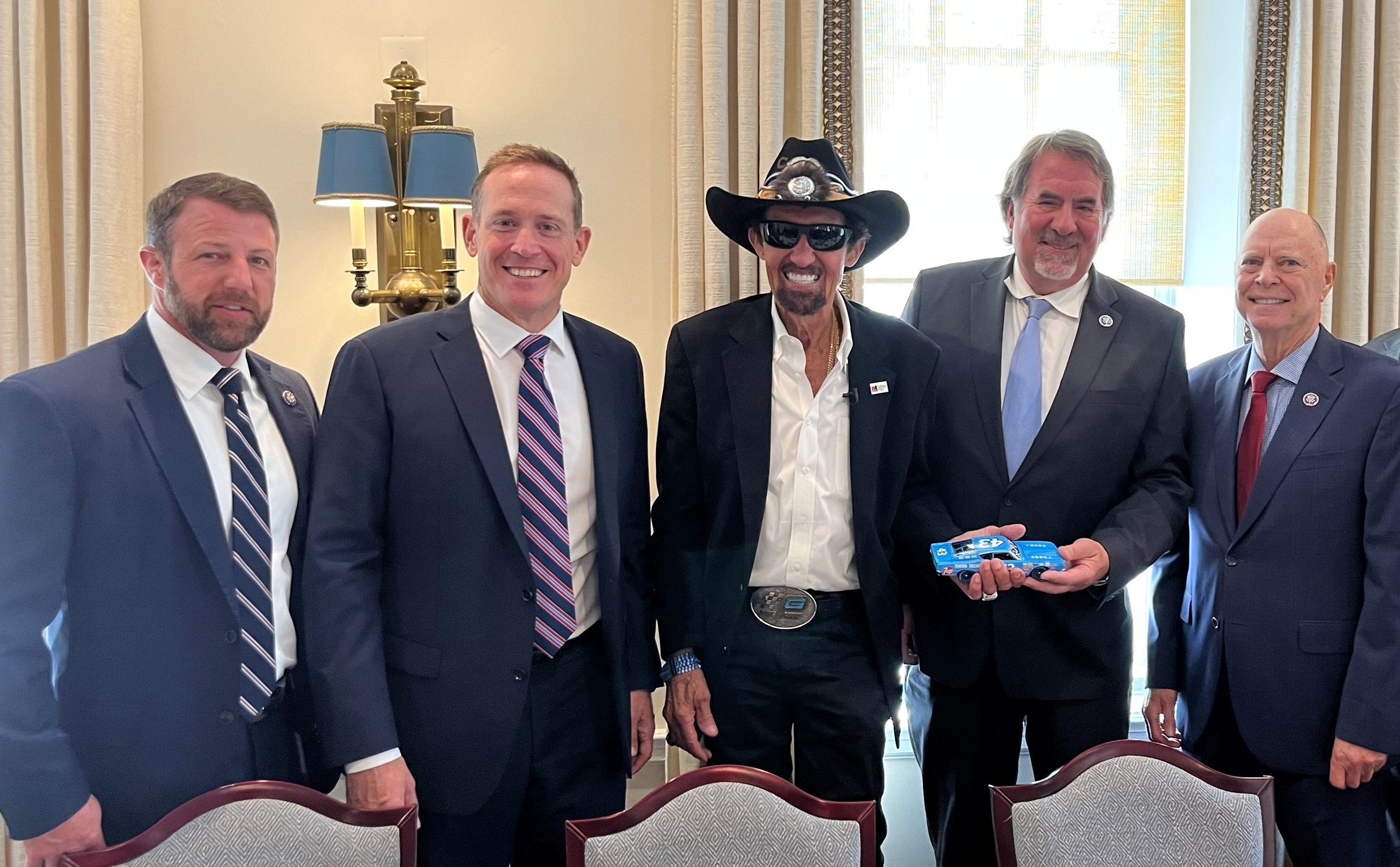 During his recent visit to Washington, D.C., Richard Petty, "The King," met with fans in Congress on Capitol Hill.  Pictured here are U.S. Representatives Markwayne Mullin (R-OK), Ted Budd (R-NC), Doug LaMalfa (R-CA), and Bill Posey (R-FL)—all RPM Act original cosponsors.  These longtime allies of the automotive community are also members of the SEMA-supported Congressional Automotive Performance and Motorsports Caucus in the U.S. House.  Not only auto enthusiasts themselves, but each are federal lawmakers running for re-election in 2022.  In fact, Rep. Budd and Rep. Mullin are candidates currently campaigning for U.S. Senate seats in the general election race.
>>> SEMA's Voter Information Tool <<<
The 2022 election season is now in high gear with states holding primary elections.  For information on voting in the primary (including absentee and early voting), registering to vote and identifying your lawmakers and the candidates running in 2022, use the link above.
EDITION 231