Congressional Candidates Meet "The King"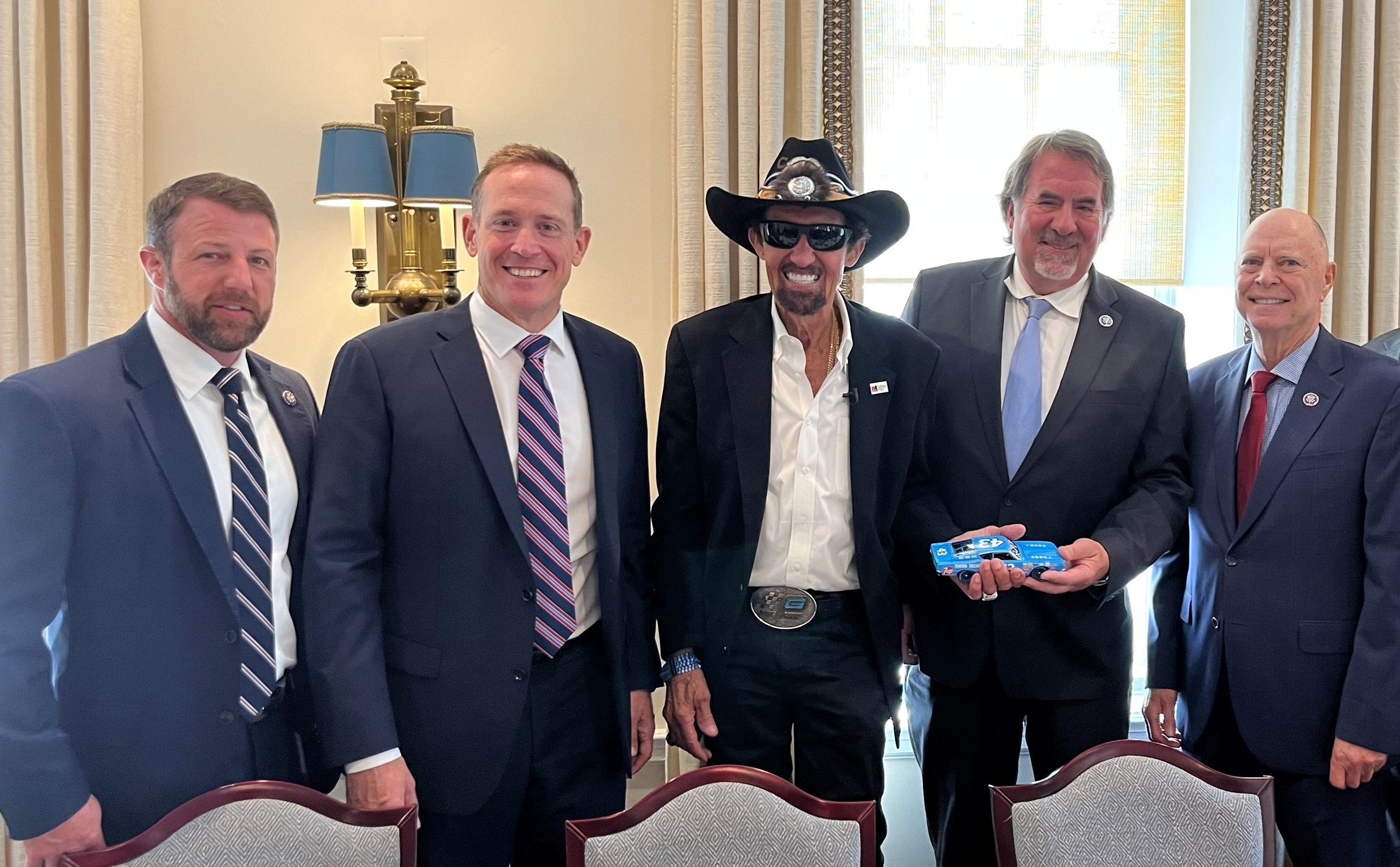 During his recent visit to Washington, D.C., Richard Petty, "The King," met with fans in Congress on Capitol Hill.  Pictured here are U.S. Representatives Markwayne Mullin (R-OK), Ted Budd (R-NC), Doug LaMalfa (R-CA), and Bill Posey (R-FL)—all RPM Act original cosponsors.  These longtime allies of the automotive community are also members of the SEMA-supported Congressional Automotive Performance and Motorsports Caucus in the U.S. House.  Not only auto enthusiasts themselves, but each are federal lawmakers running for re-election in 2022.  In fact, Rep. Budd and Rep. Mullin are candidates currently campaigning for U.S. Senate seats in the general election race.
>>> SEMA's Voter Information Tool <<<
The 2022 election season is now in high gear with states holding primary elections.  For information on voting in the primary (including absentee and early voting), registering to vote and identifying your lawmakers and the candidates running in 2022, use the link above.