SEMA Show 2022: State Automotive Enthusiast Leadership Caucus Dinner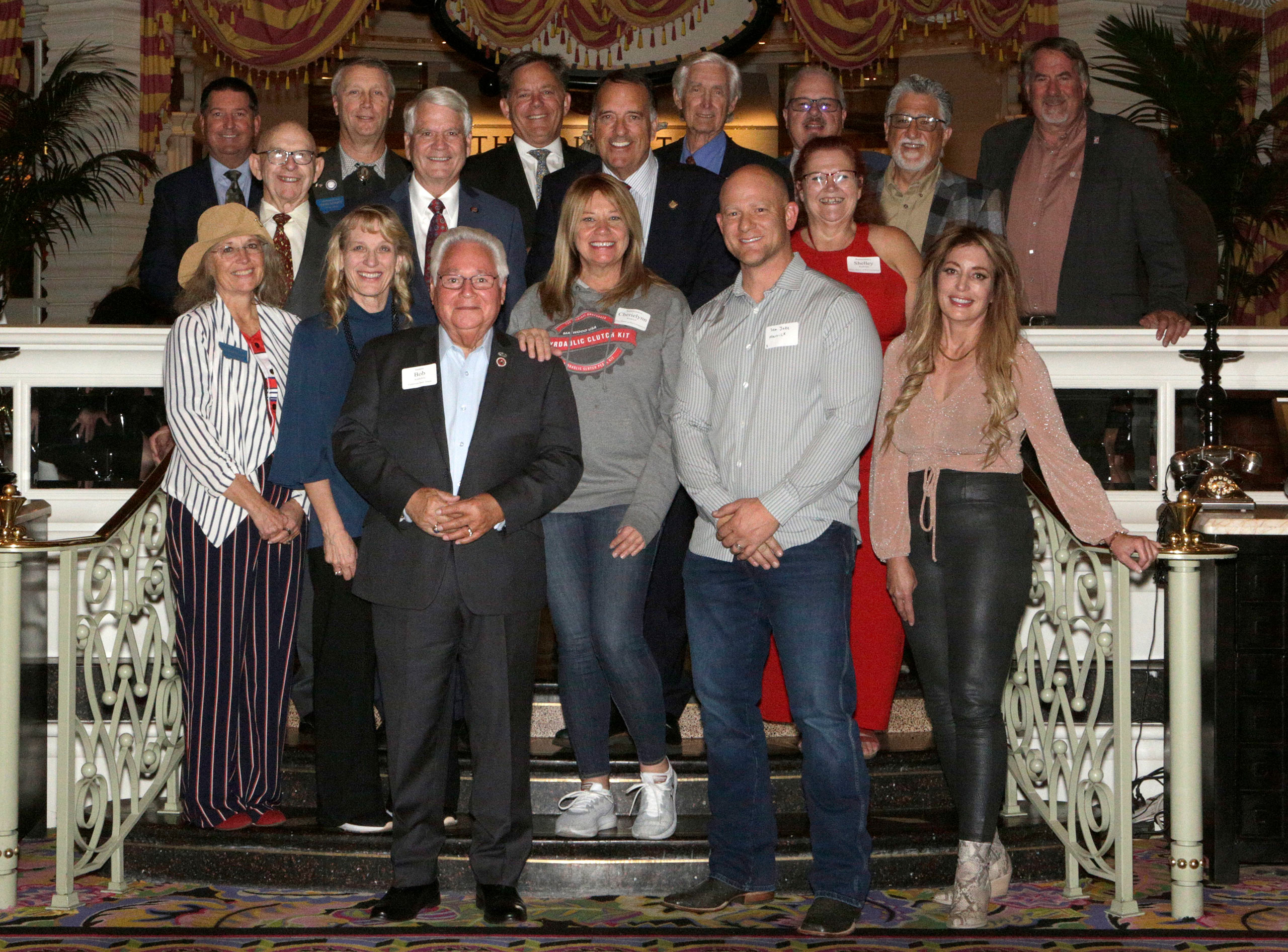 Despite the 2022 SEMA Show taking place less than a week before the midterm elections, over 20 state lawmakers made the trip to Las Vegas to attend the largest gathering of small businesses in the country. In the past year, these lawmakers have steadfastly supported the specialty automotive industries back home in their state capitols.
Pictured:
Top Row: California Assemblymember Tim Grayson, Montana Representative Steve Galloway, California Senator Josh Newman, South Dakota Senator Blaine Campbell, Caucus Chairman Emeritus West Virginia Delegate Gary Howell, and U.S. Representative Doug LaMalfa (CA).
Middle Row: Idaho Senator Jim Patrick, Kansas Senator Randall Hardy, Kansas Representative Dave Baker, Maine Representative Shelley Rudnicki, and California Senator Anthony Portantino.
Bottom Row: Montana Representative Lola Sheldon-Galloway, Kansas Senator Elaine Bowers, California Senator Bob Archuleta, Iowa Representative Cherielynn Westrich, Oklahoma Senator Jake Merrick, and California Assemblymember Marie Waldron.
Not pictured: California Assemblymember Heath Flora, California Assemblymember Mike Fong, South Dakota Representative Taffy Howard, former Illinois Representative Allen Skillicorn, and Chief-of-Staff to Maryland Delegate Kevin Hornberger, the Chairman of the State Automotive Enthusiast Leadership Caucus.