"The King" Meets RPM Act Champion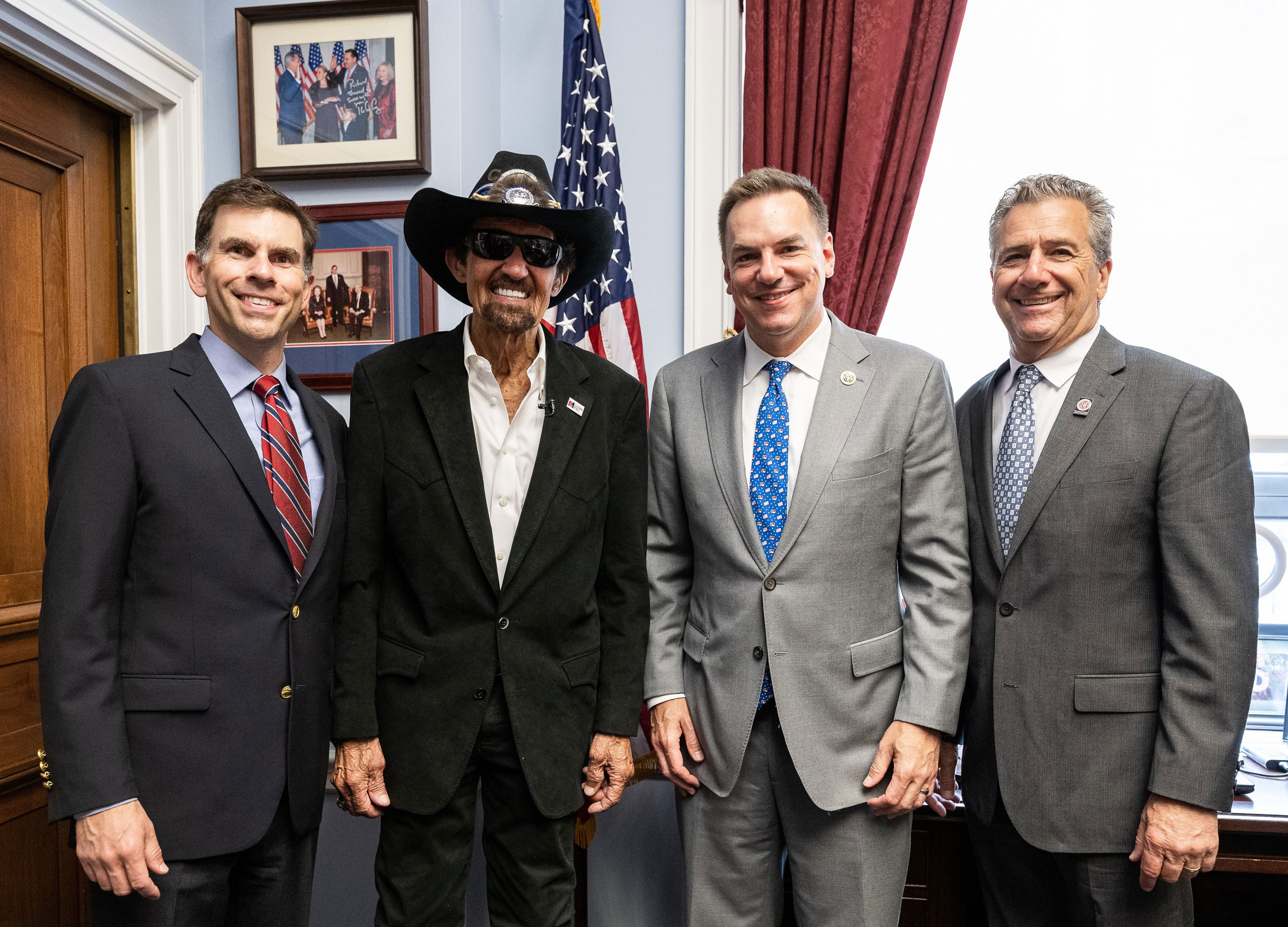 During his recent visit to Washington, D.C., Richard Petty, "The King," met with fans in Congress on Capitol Hill—including U.S. Representative Richard Hudson (R-NC).  They are flanked here by SEMA Board of Directors member Ted Wentz III (left) and SEMA President and CEO Mike Spagnola (right).  During his time in Congress, Rep. Hudson has proven himself to be a defender of motorsports.  Rep. Hudson is the lead Republican co-sponsor of H.R. 3281, the Recognizing the Protection of Motorsports Act of 2021 (RPM Act).  As the hometown Congressman for the Charlotte Motor Speedway and much of the race parts industry, Rep. Hudson is the only member of Congress who prominently displays the hood of a racecar in his Washington, D.C., office.  Not only a passionate racing fan, he is among the federal lawmakers running for re-election in 2022.
The 2022 election season is now in high gear.  For information on voting in November's elections (including absentee and early voting), registering to vote and identifying your lawmakers and the candidates running in 2022, use the link above.