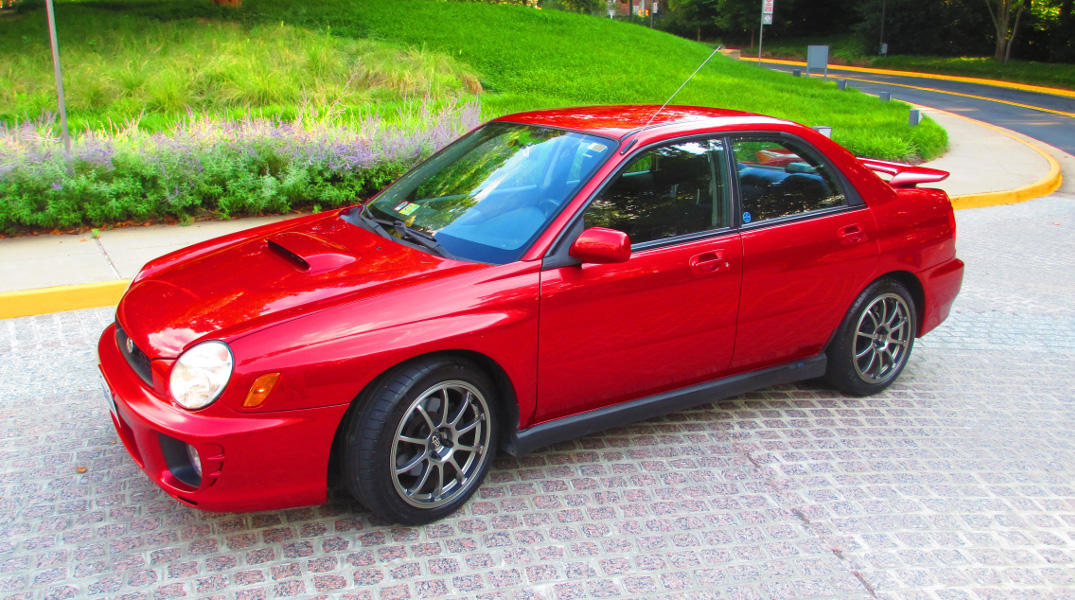 "I'm a voting Virginia resident and a long-time motorsports enthusiast," wrote Brad Haak to his lawmakers recently. "My family and I own both modern and classic performance vehicles and would like to ask for your support." The state had introduced a bill to implement a fair testing procedure for vehicle owners accused of unreasonable exhaust noise violations. "I've attached pics of our three current performance cars and one of our previous classic muscle cars so that you'll better understand our concern on this issue." With the legislative session now closed, an effort to fairly adjust Virginia's new exhaust noise enforcement policy will have to wait until next year.
Additional background:
My journey as a gearhead started with an early interest in dirt bikes that transitioned from 2-wheel performance to 4-wheel. I recall the first time a friend of mine in high school cranked up his 1967 Camaro which had a hot small-block and 4-speed combination. The rumble of his car in his parent's garage grabbed me in the gut; I think the hook was set right then and there.
My collection of cars over the years began with a 1969 Dodge Super Bee 383 4-speed—Dodge's equivalent to the Plymouth Road Runner. After picking up a 1972 Plymouth 340 'Cuda at one point, my motocross passion took over for a number of years while I was working at a local motorcycle dealership. When I got back into the Mopar scene in the mid-1990s, I bought a 1973 Dodge Challenger and have had it ever since.
The Challenger morphed into a street/drag strip car that ran solid mid-10s on pump gas just as driven to the local tracks. It's getting ready to come back out for the first time in years after some significant chassis repairs and upgrades, along with a higher-horsepower engine combination. I simply want it running again after being down so long—we dropped it and trans back in the car some months ago. It's a basic pump-gas big-block Mopar 440 (452 ci), where the block is about the only thing OEM now.
We bought the Subaru WRX (pictured above) back in 2002. When it turned ten-years-old, I knew we were keeping it. Then I worked with Mach V Motorsports, a local performance shop with a strong reputation for import car performance, to give the WRX a package of chassis and engine upgrades. The overall combination of parts made the car feel like it had been given 93-octane steroids, since the handling, braking and acceleration were all improved significantly. Even though the car is now 20-years-old and has a lot of "patina," my oldest son enjoys using it as his commuter car. It's the first stick-shift car he ever drove and now doesn't want to go back to an automatic transmission.
Unfortunately, we no longer have our 1969 1/2 Plymouth Road Runner 440 6-BBL—definitely one of those "bucket list" cars I'd always wanted. It was one of the limited-production A12 Package cars that came with the fiberglass lift-off hood, three 2-BBL carbs on a factory-equipped performance intake, and a Dana 60 4.10 differential. With three kids growing up, other things took priority and it changed owners. I'm still in touch on occasion with the current owner in Michigan. In fact, I managed to meet up with him when he brought the car back to Carlisle, PA, a few years ago for the All Chrysler Nationals.
The newest addition to the family's stable is our 2021 Dodge Challenger Scat Pack 1320 (pictured below). It's a great combination of modern tech for a fun daily driver along with very respectable performance for a non-boosted (no supercharger or turbo) car weighing 4200 lbs. As Dodge claims, I can attest that they're capable of getting into the high 11s bone stock. The Modern Street Hemi Shootout series has caught my attention; my wife and I hope to attend some of their closer events in the future.