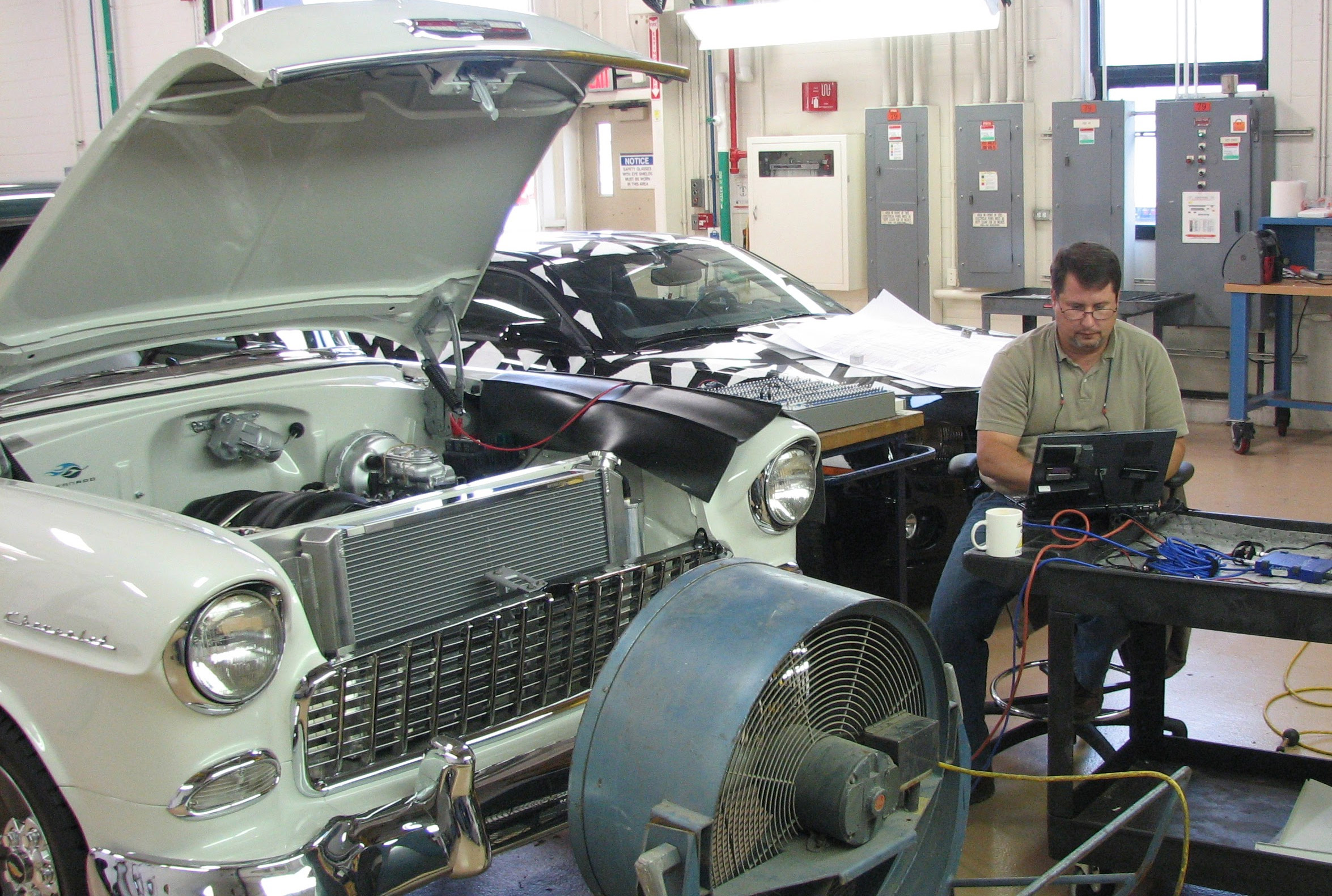 With a rich history of automotive culture that includes Detroit's famous nickname, "Motor City," enthusiasts based in Michigan often have deep connections not easily found elsewhere. Such is the case for Randy Gallagher, whose father had a connection with General Motors. Armed with a technical background, Randy was hired on specialized teams at both GM and the MOPAR Performance divisions to create emissions-compliant crate engine packages. "I calibrated the E-ROD for GM and Hellcrate for MOPAR," he says of one of his fondest accomplishments. "I worked with California Air Resources Board (CARB) on both of these projects." Certainly not many can claim such a distinction. He's shown here working on the '55 Chevy E-ROD at GM's legendary Milford Proving Grounds.
 
Additional background:
What vehicle tops your wish list?
1957 Chevy Bel Air. My father owned one. In fact, he hand-formed the first set of prototype fenders at GM in 1953.
Your #1 fantasy powerplant?
A stock Chevy LS7 works for me.
Where should every "gearhead" go?
Stop by any racetrack you can. Join the Michigan Auto Racing Fan Club and see a new one every week.
Who is your automotive hero?
Mike Copeland of Diversified Creations/Arrington Automotive