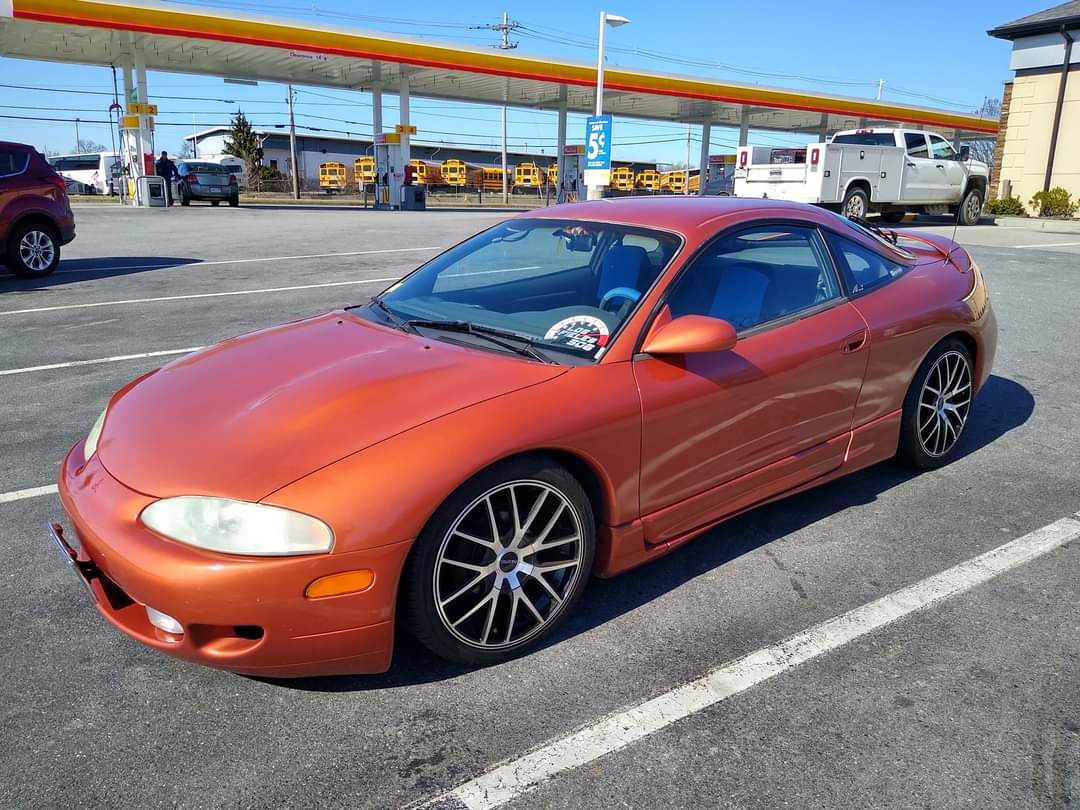 "As a car person, I strongly support this bill and wish to continue automotive traditions for the younger generations," wrote Luis Diaz earlier this year to his lawmakers. The Massachusetts bill referenced would allow year of manufacture (YOM) license plates to be restored to their original colors and designs. Currently, vintage plates must be in original condition. "I'm the proud, original owner of a 1995 Mitsubishi Eclipse GS. I have re-worked the car to make it show-worthy. I will always support allowing cars to have a nostalgic look and feel." While the bill passed its first committee, Luis and fellow residents are awaiting its consideration in another.
 
Additional background:
 
What's in your garage?
In addition to my Eclipse (pictured here), I have a couple of offerings from Kia. Previously, there was a 1986 Mercury Cougar and a 1995 Honda Civic.
 
Dream cars?
I'd like to have an Alfa Romeo Guila, a Mitsubishi 3000 GT and a Mitsubishi Conquest, I have yet to own them.
 
#1 fantasy powerplant?
454 c.i. Chevy big block
 
Top automotive memories?
Highlights include finishing my Eclipse with all the modifications that were made, as well as being accepted into my current car club.
 
Automotive heroes?
NASCAR racing's "good ol' boys" in the 1980s
 
Heard any good lines lately?
Fight Unfair Automotive Laws – I'm tired of all the restrictions that are in place and I suffer!