RPM Act Champions in North Carolina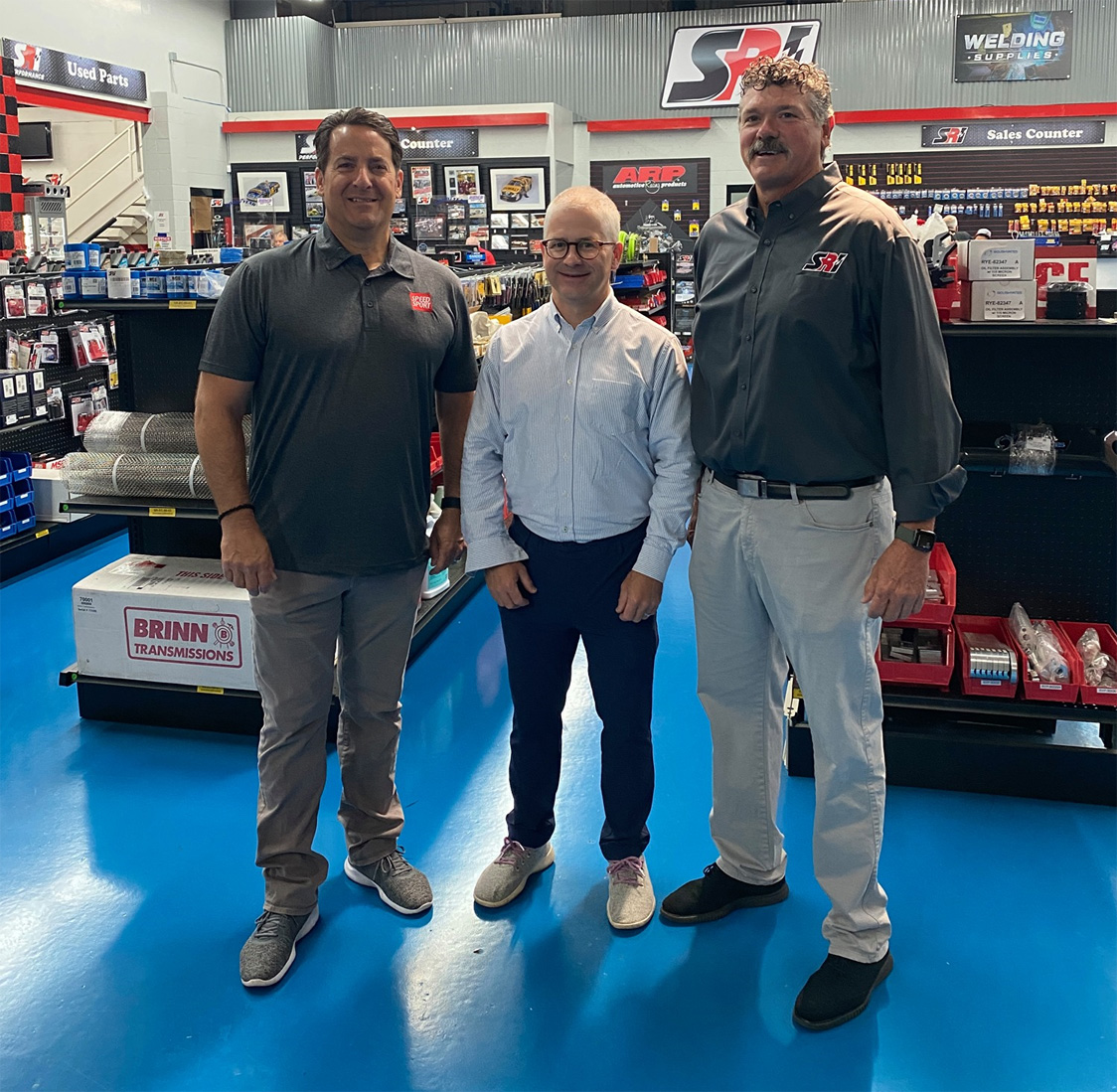 Congressional support for the bipartisan Recognizing the Protection of Motorsports Act of 2021 (RPM Act), H.R. 3281, continues to expand as a direct result of the letters to lawmakers from the racing community. The RPM Act now has 95 bipartisan cosponsors, as thirteen members of the U.S. House of Representatives recently agreed to publicly support the bill, including U.S. Representatives James Comer (R-KY), Brett Guthrie (R-KY), Mark Green (R-TN), Mary Miller (R-IL), Warren Davidson (R-OH), Don Bacon (R-NE), Bill Huizenga (R-MI), James Comer (R-KY), John Curtis (R-UT), Liz Cheney (R-WY), Jim Banks (R-IN), Dusty Johnson (R-SD), Larry Bucshon (R-IN) and Carlos A. Gimenez (R-FL).
While the U.S. House of Representatives was out of session recently, members of Congress got out in the communities they represent to meet with their constituents. Rep. Patrick McHenry (R-NC), the lead sponsor of the RPM Act, visited SRI Performance in Mooresville, NC, which offers racing and street performance products. During the visit, Rep. McHenry (pictured center) spoke with Greg Fornelli (right), Owner of SRI Performance; Ralph Sheheen (left), Owner of Speed Sport Magazine; and David Miller, Executive Director of the North Carolina Motorsports Association (NCMA), about the importance of passing the RPM Act.
"It was great to visit SRI Performance," said Rep. McHenry. "SRI is a leader in providing racing parts for the motorsports industry. Racing has a long and storied history in North Carolina and is an important part of our economy. Recently, I was proud to reintroduce the RPM Act to protect grassroots motorsports and industries that support them."
The RPM Act must be enacted into law to guarantee your right to modify street cars, trucks, and motorcycles into dedicated race vehicles, and ensure that industry can offer parts that enable racers to compete. It is imperative that lawmakers continue to be reminded of the importance of passing the RPM Act. Use this link to see the current list of RPM Act cosponsors, and don't forget to sign the letter to your U.S. Representative asking them to support the bill and fight for it to become law.