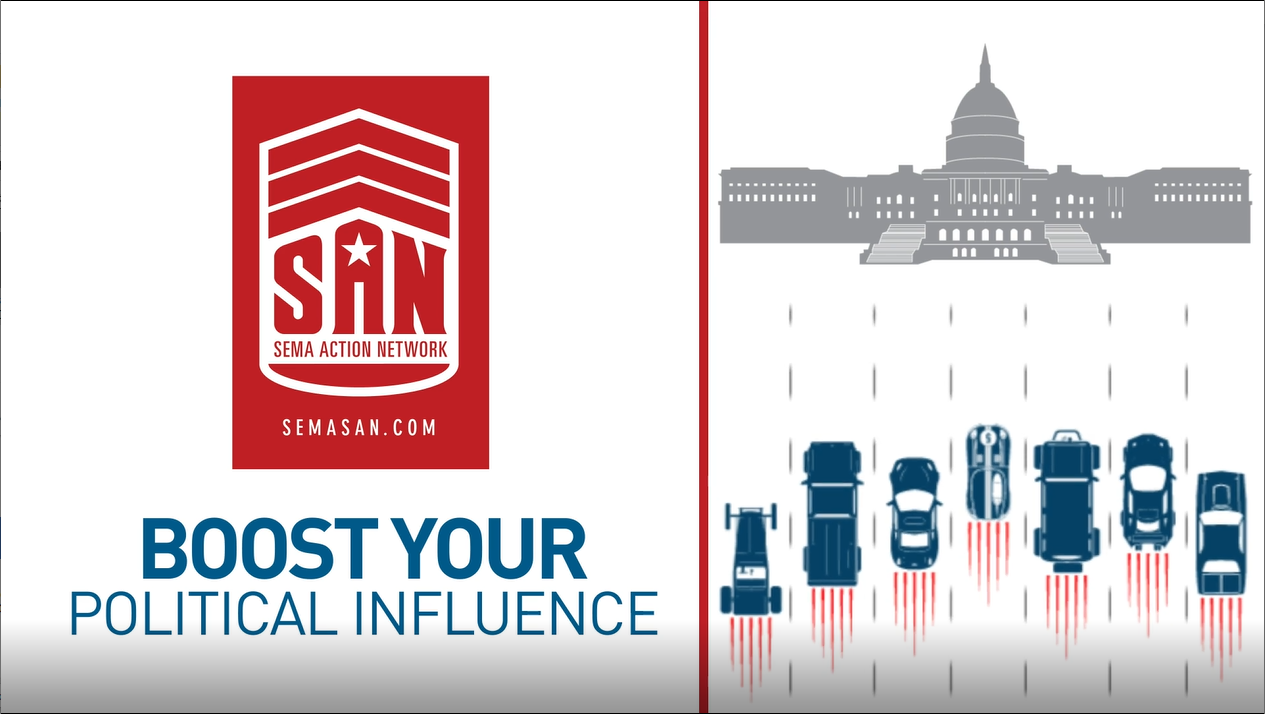 Want elected officials to work for you? Boost your political influence using this digital lobbying guide from the SEMA Action Network (SAN). Whether starting from scratch or seeking the next level, this short video series breaks down common misconceptions about influencing public policy. Take advantage of this resource free of charge and share with others:
PART 5: PRO TIPS FOR REACHING OUT TO A LAWMAKER
Working the system of government constructively begins with getting involved. Plan to take opportunities to remind legislators about the importance of the automotive community.
GETTING STARTED:
Easily locate your elected officials on the SAN website and reach out. In time, develop and maintain productive relationships with them and their staff members.

 
Full details about this free resource: semaSAN.com/Lobby.