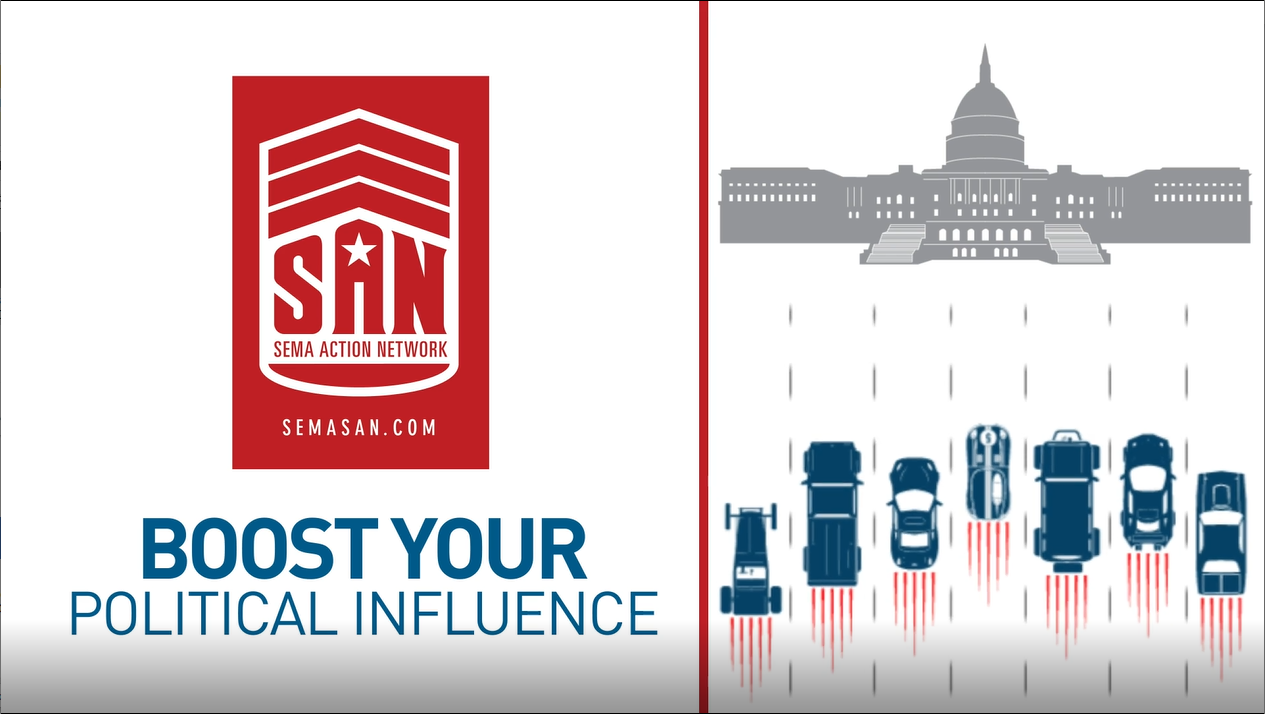 Want elected officials to work for you? Boost your political influence using this digital lobbying guide from the SEMA Action Network (SAN). Whether starting from scratch or seeking the next level, this short video series breaks down common misconceptions about influencing public policy. Take advantage of this resource free of charge and share with others:
PART 4: TAKE YOUR RIGHTFUL PLACE IN THE LEGISLATIVE PROCESS
Successful advocacy harnesses the passion of those who care most. While the hobby is constantly on guard, your individual participation will benefit the whole—here's how to make it count.
KEY TAKEAWAYS:
Always present the hobby in a positive manner for anyone unfamiliar. Remind legislators and others that automotive culture is rooted in both cultural history and emerging technology. Plus, our hobby is a family-friendly activity with important local economic and charitable roles in the community—including support of jobs in the marketplace.

 
Full details about this free resource: semaSAN.com/Lobby.