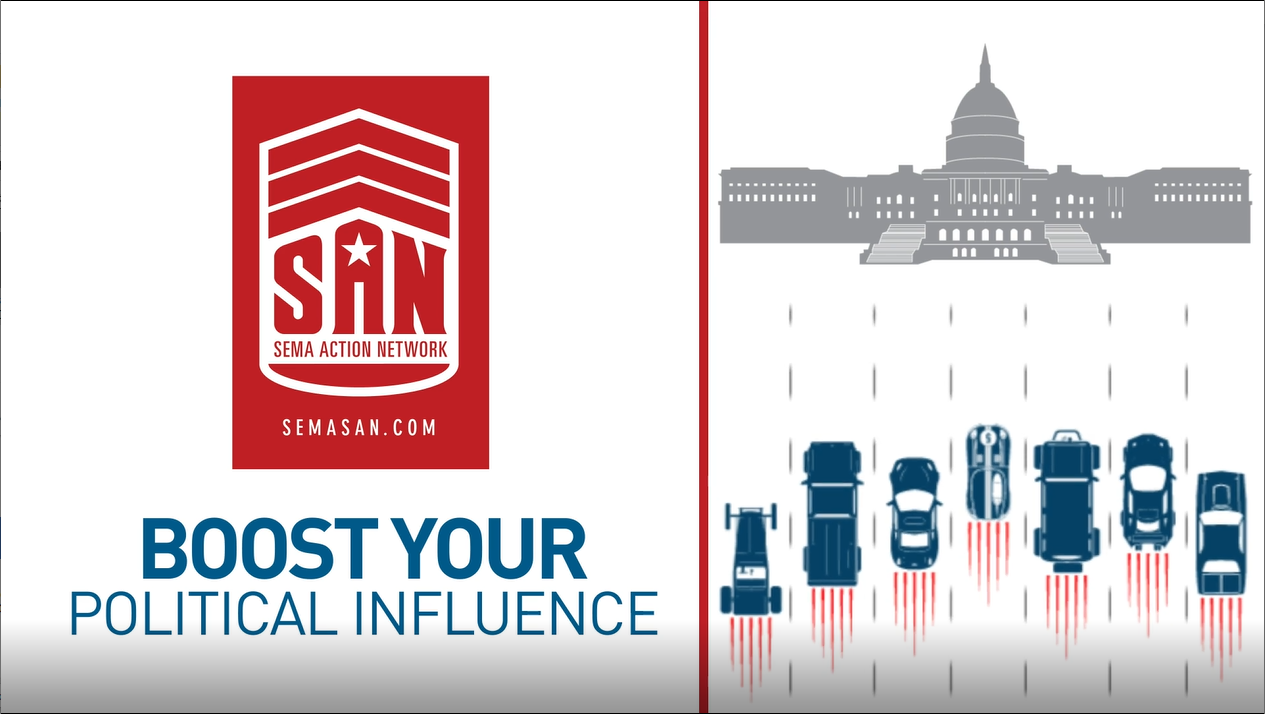 Want elected officials to work for you?  Boost your political influence using this digital lobbying guide from the SEMA Action Network (SAN).  Whether starting from scratch or seeking the next level, this short video series breaks down common misconceptions about influencing public policy.  Take advantage of this resource free of charge and share with others: 
PART 2: WHY DO AUTO ENTHUSIASTS NEED TO LOBBY?
Fortunately, we can impact how we are governed through the power of our vote. While SEMA and its supporting businesses actively weigh-in on matters to protect the industry, our thoughts on issues affecting our rides as voters are just as crucial. Most importantly, each of us must seek to unite our diverse hobby and successfully lobby decisionmakers with a common purpose—thereby raising our collective automotive voice as a "grassroots" force across the nation.

 
HOW LAWS ARE INFLUENCED:
Full details about this free resource: semaSAN.com/Lobby.