BUREAUCRATIC RED TAPE HOLDS UP REPLICA CAR SALES
Stop us if you've heard this one before, but the federal government missed a deadline. Highly anticipated consumer sales of turnkey replica cars was supposed to have started nearly two years ago, but are on hold as the National Highway Traffic Safety Administration (NHTSA) procrastinates over a regulation to implement the 2015 replica car law. Enacted three-years ago, the law allows low-volume car manufacturers to each produce and sell up to 325 turnkey replica vehicles in the United States and a total of 5,000 worldwide under a simplified regulatory system. In theory, consumers will be able to purchase turnkey cars that resemble production vehicles manufactured at least 25 years ago, including '30s-era hot rods, '60s-era Cobras and '80s-era DeLoreans. However, manufacturers and consumers are ready and waiting for NHTSA to produce regulations implementing the law.
 
Read More
SEMA Ignited & 2018 SEMA Show Invitation: Exclusive to SAN Members
SEMA Action Network (SAN) members, time to make plans! In special recognition of your continued support on legislative issues important to the automotive hobby, we are inviting you to SEMA Ignited, the "Official After-Party" of the SEMA Show, FREE OF CHARGE (a $20 value). Join us as we celebrate the top cars built for display at the trade-only SEMA Show. Meet exhibitors, industry icons and SEMA Battle of the Builders® contestants. Enjoy live drifting demonstrations, music, food trucks and much more! SEMA Ignited will be held in a new location this year at the Las Vegas Convention Center (LVCC) Platinum Lot—located on the east side of LVCC—on Friday, November 2nd starting at 3:00 pm.

You will also be able to register up to 10 guests to join you at SEMA Ignited, compliments of the SAN. Use the following personalized link below to confirm your party's attendance.

Registration deadline is October 7, 2018 for your complimentary passes to SEMA Ignited courtesy of the SAN.

After receiving your SEMA Ignited registration confirmation, be on the look-out for a separate email invitation for you and a guest to complimentary Friday-only access to the SEMA Show. This opportunity will be available to the first 500 members of the SAN who register. We hope to see you in Las Vegas!
 
[A personalized link was emailed to the SAN membership in the original version of this newsletter]
 
The Memphis Classic Chevy Club (MCCC) is a long-time participant in the annual SEMA-supported Collector Car Appreciation Day (CCAD) celebration. This year's event was held at Ty's BBQ in Bartlett, Tennessee, on Friday, July 13. "As hot as it was, we had between 30 and 40 classics come out in support of what SEMA does for the automotive industry," said Lynn Milam, MCCC communications director. "Many thanks to our president, Burt Milam, our vice president, Bill Horne, our events director, Billy Golden, and many other MCCC members and friends. Thank you for what SEMA does to preserve the heritage and advance the awareness of such a fun, family-oriented hobby and passion!"
Tennessee's
Memphis Classic Chevy Club (MCCC)
official club motto sums up the group nicely: "The purpose of the MCCC shall be to promote, foster, and encourage all activities toward the collection, restoration, preservation, and appreciation of all Chevrolets produced from 1955 - 1972, and to better facilitate the exchange of information and ideas regarding these automobiles."
Time has benefitted MCCC since being established in 1976. The club was originally founded for enthusiasts of "Tri-Five" Chevrolets made in the '50s. Eventually, its scope was expanded to include "Bowties" manufactured through model year 1972. Today, the club says it is open to all automotive enthusiasts who share an interest in preserving these classic offerings—modified or original. The group adds, "ownership of a classic Chevy is not a prerequisite, but enthusiasm is!"
The MCCC is also a chapter club of
Classic Chevy International
as well as the
Late Great Chevrolet Association
. In 2005, the Late Great Chevys of Memphis merged with the MCCC. This opportunity created a diverse group of Chevrolet enthusiasts that share a common interest in these timeless classics. "Our activities are geared toward having fun with our cars and include an annual 'Fun Run' and a fundraising effort to benefit a local charitable organization."
Meetings of the MCCC are held on the third Monday of each month (except December) at 7:00 pm at
Brunswick Kitchen
located in Arlington. Going to be in the area? The club would like to hear from you! Feel free to contact them to exchange information regarding car clubs and events by checking out this Facebook page and official website:
www.memphisclassicchevys.com
Thank you for celebrating beautiful vintage Bowties, MCCC! Your special recognition of CCAD each year with a fun-filled event is even better.
Stay Up-to-date on the RPM Act
Get the latest information on the motorsports bill at
sema.org/epa-news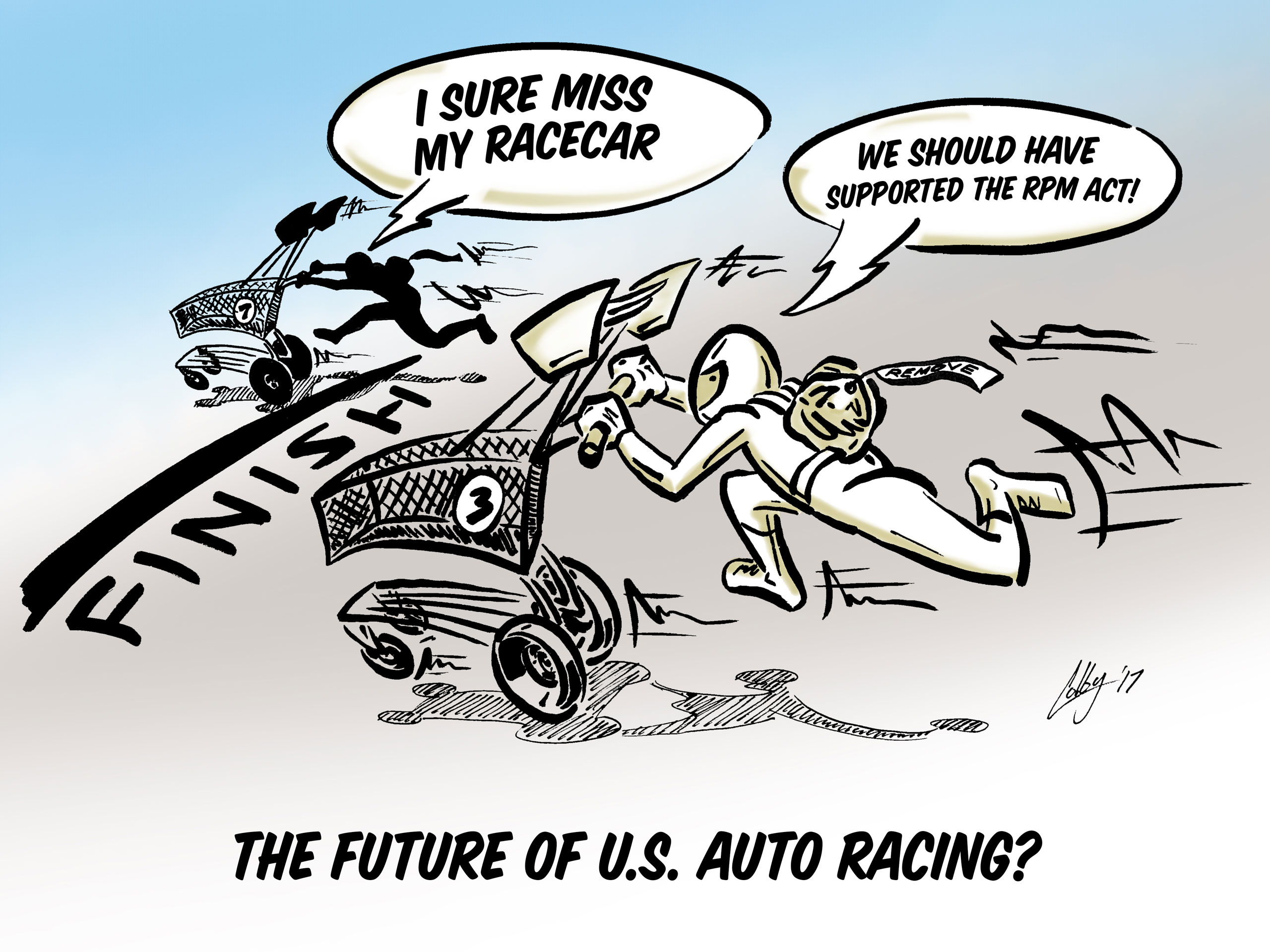 ---