U.S. Senate Introduces SEMA-Supported Motorsports Fairness and Permanency Act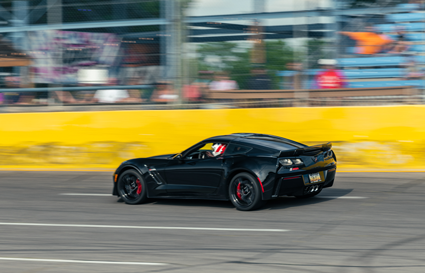 U.S. Senators Mark Warner (D-VA) and Todd Young (R-IN) introduced S. 2462, the Motorsports Fairness and Permanency Act. The SEMA-supported, bipartisan legislation would provide certainty to racing facility owners about long-term investments by amending the Federal Tax Code to make permanent the seven-year cost recovery period for investments in motorsports entertainment complexes. Currently, this tax incentive expires at the end of 2025.
"The Motorsports Fairness and Permanency Act is a simple fix to our tax code that will offer speedways the freedom to make long-term investments and upgrades to their facilities," said Sen. Warner. "I'm proud to introduce legislation that will improve driver safety, enhance fan experience and support jobs in our racing communities."
Legislative Alerts
New EPA Emissions Proposal Puts Supply Chains, Small Businesses At Risk
By Mike Spagnola
The US Environmental Protection Agency released a proposal for strict new federal multipollutant emissions standards for light- and medium-duty vehicles. The proposal would decisively tilt the US car and truck market toward electric vehicles over the next decade. The new standards would initiate for the 2027 model year and gradually increase through the 2032 model year. 
If the EPA draft standards are implemented by 2032 as proposed, the agency anticipates that two-thirds of all new-car sales in the US would be electric vehicles. This large-scale shift would significantly disrupt automotive industry supply chains and potentially eliminate large numbers of jobs in vehicle manufacturing, parts production, and repair shops. Ford alone estimates a 30% labor reduction in its transition to electric vehicles. 
EDITION 256