Legislative Alerts
SEMA SAN Strike Force
The Battle to Save Oceano Dunes Continues
Hellwig Products test a Ford project vehicle at Oceano Dunes
SEMA Fights to Protect California's Only Pacific Ocean OHV Park
By Eric Snyder
For decades recreationists and off-roaders have been able to enjoy riding all types of motorized vehicles from trucks and SUVs to dune buggies and quads on a California beach. That thrill will soon vanish if the California Coastal Commission has its way. The Commission issued a plan to abolish off-highway vehicle (OHV) access to California's Oceano Dunes State Vehicular Recreation Area (SVRA) by 2024. SEMA is challenging the Commission's extreme plan in California Superior Court for San Luis Obispo County. Our joint lawsuit with Ecological Partners—a legal collaboration between the Off-Road Business Association (ORBA), American Sand Association, and American Motorcyclist Association District 37—is scheduled for a June 15, 2023 hearing and will be a key moment in the fight to protect motorized recreational access around the country.
Oceano Dunes SVRA is a unique resource for the off-road community. Located about two hours northwest of Los Angeles near San Luis Obispo, it is California's only OHV park on the Pacific Ocean. The SVRA adjoins Pismo State Beach, which is popular amongst outdoor enthusiasts who beach camp, surf, swim, fish, and bird watch.
Oceano Dunes became a state park in 1974, originally encompassing 3,600 acres. Today it is less than 1,500 acres due to restrictions imposed as a result of advocacy from local residents who have sought to scale back motorized recreation at the park.
While Oceano Dunes has been a state park for nearly 50 years, enthusiasts and campers have been driving motorized vehicles there since the early 1900s. The flat, hard sand near the ocean was ideal for land speed racing, and the dunes were the perfect place to go four-wheeling. Jeeps became commercially available to the public shortly after the end of World War II, and it wasn't long after that they started showing up on beaches throughout California, including Oceano Dunes.
Today, Oceano Dunes is a major attraction, drawing over 2 million visitors each year, including enthusiasts and tourists from California and across the nation who are eager to ride four-wheel drives, motorcycles, ATVs, UTVs, and dune buggies in the park. Motorized recreation at Oceano Dunes is an integral driver of the local economy, generating over $200 million each year—money spent at area stores, including hotels, restaurants, and gas stations. Beyond financial considerations, motorized recreation at Oceano Dunes has brought together families and friends for generations.
"Oceano Dunes is a special place for my family and thousands of other families," said Melanie White, President of Hellwig Products. "My father had fond memories of riding dune buggy's there when he was young, so he took our family to Oceano Dunes when I was growing up. We camped in our motor home and rode ATVs on the dunes. When my son was three, I took him with me to test out a project vehicle at Oceano Dunes. He was amazed that you can drive on the beach and absolutely loved it. I want to make sure my son can ride there when he's a little older. Protecting access to Oceano Dunes is about enjoying the outdoors with family and providing a way for future generations can make memories. It's also one of the few affordable places to stay along the California Coast, which is critical to ensuring that everyone can recreate on the beach."
The Coastal Commission's plan to phase out motorized recreation at Oceano Dunes is unreasonable and unlawful, which is why SEMA and our partners in the motorized recreation community are doing everything in our power to stop it. Although Oceano Dunes has been under threat of closure for many years, primarily by groups that object to motorized recreation on the 8-mi. strip of land, the Commission's unanimous vote in March 2021 to close the park within three years was the most brazen effort to date. Opposition is largely based on environmental and health arguments against airborne particulate matter (dust). SEMA has worked with our partners in the off-road community for many years to challenge the scientific basis for the claims along with highlighting the importance of the area for the enthusiast community and the local economy.
The California Coastal Commission and the California Department of State Parks and Recreation (more commonly known as California State Parks) have been locked in a jurisdictional dispute over Oceano Dunes for many years. The Commission contends that it has primacy with respect to environmental concerns, while State Parks cites a mandate from the state legislature to manage the area for OHV use.
In 1982, the Commission issued a Coastal Development Permit to State Parks for the construction of entrance kiosks and fencing. Over subsequent decades, the permit was amended so that State Parks could better protect the site's natural resources. Changes included reduced acreage for RV camping and OHV riding. The permit was deemed to cover "development," a designation that the Commission has used as a basis for withdrawing the permit over OHV use.
The Commission recommended that State Parks prepare a Public Works Plan (PWP) to pursue a new management plan for the area in 2017. Over the next few years, State Parks developed a draft PWP and an accompanying Environmental Impact Report. However, the Commission was dissatisfied with how long it was taking State Parks to prepare the PWP and its plans to allow OHV activity to continue.
In 2019, the Commission issued a staff report that recommended OHV riding at Oceano Dunes be scaled back and eventually prohibited. Commission staff also proposed to amend the permit to prohibit night riding, add more fencing to restrict OHV use, eliminate unlimited OHV use on holidays, and increase enforcement efforts focused on vehicle use and speed limits. In the days leading up to the Commission's July 2019 vote, SEMA and the motorized recreation community rallied a grassroots campaign that led to thousands of OHV enthusiasts making their opposition to the proposal known via email and through letters. The campaign was successful, resulting in the Commission voting 8 to 2 against staff recommendations to restrict and eventually eliminate motorized recreational access at Oceano Dunes. The Commission also voted down a proposal to provide year-round protection to a 300-acre endangered species area, which was previously protected on a seasonal basis, and future closures for the purpose of dust control.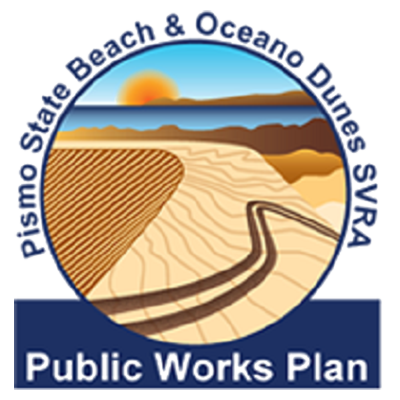 The Commission's 2019 decision was a decisive victory in the fight to protect motorized access at the SVRA, although the next battle was just around the corner. In February 2021, the Commission voiced its displeasure that State Parks intended to allow OHV activity to continue at Oceano Dunes, albeit within a reduced space. Despite fierce opposition from SEMA and OHV enthusiasts, the Commission unanimously voted to shut down OHV access within three years (by March 2024). The Commission's unilateral action was inconsistent with the efforts of State Parks to review public comments on its PWP that outlined long-range management of the SVRA to include continued OHV access. The decision left SEMA and Ecologic Partners no choice but to file a lawsuit asking the court to throw out the Commission's decision to eliminate OHV access to Oceano Dunes.
The Commission reached an agreement with SEMA, Ecological Partners, and Friends of Oceano Dunes in December 2021 to not pursue several of the projects it had announced earlier that year until the ongoing litigation was resolved. Specifically, some camping was permitted immediately, and the Pier Avenue vehicle entrance to Oceano Dunes would remain open after July 2022. However, the Commission continued to assert its authority to reduce OHV access to Oceano Dunes. In December 2021, it voted unanimously to approve the State Parks' proposal to remove 108 acres of motorized access and 22 acres of camping areas as part of the ongoing dust control mitigation and dune habitat restoration effort.
Stay tuned, as the next few months will be critical to protecting motorized recreation at Oceano Dunes. We will be ramping up our public relations efforts surrounding the joint SEMA-Ecological Partners lawsuit, which argues that the Commission exceeded its authority under the California Coastal Act with its March 2021 decision that placed new conditions on State Parks' 1982 Coastal Development Permit 4-82-300 for Oceano Dunes SVRA. Our lawsuit also argues that the Commission's decision violates the California Environmental Quality Act. The case is scheduled for a hearing in California Superior Court on June 15, 2023.
As always, many thanks to all who have supported this important fight!
California State Parks uses wind fencing and vegetation plantings as dust mitigation methods at Oceano Dunes SVRA with off-roading prohibited in those areas. Over 700 acres of the park are permanently off-limits to motorized vehicles, and 35 acres are fenced off from March through October. A 2019 stipulated order of abatement between State Parks and the San Luis Obispo County Air Pollution Control District required State Parks to reduce dust emissions at Oceano Dunes by 50% compared to 2013 levels. However, a scientific advisory group that guides the dust mitigation work released a 2022 report that factored in naturally produced dust and recommended a 40.7% reduction instead, which is close to the reduction that State Parks is achieving. As a result, the court order was modified to the 40.7% reduction target, with State Parks required to further study the dunes and confirm attainment by October 2024.
EDITION 250