ELECT TO TAKE A STAND!
Tomorrow's Outcomes Hinge on Today's Actions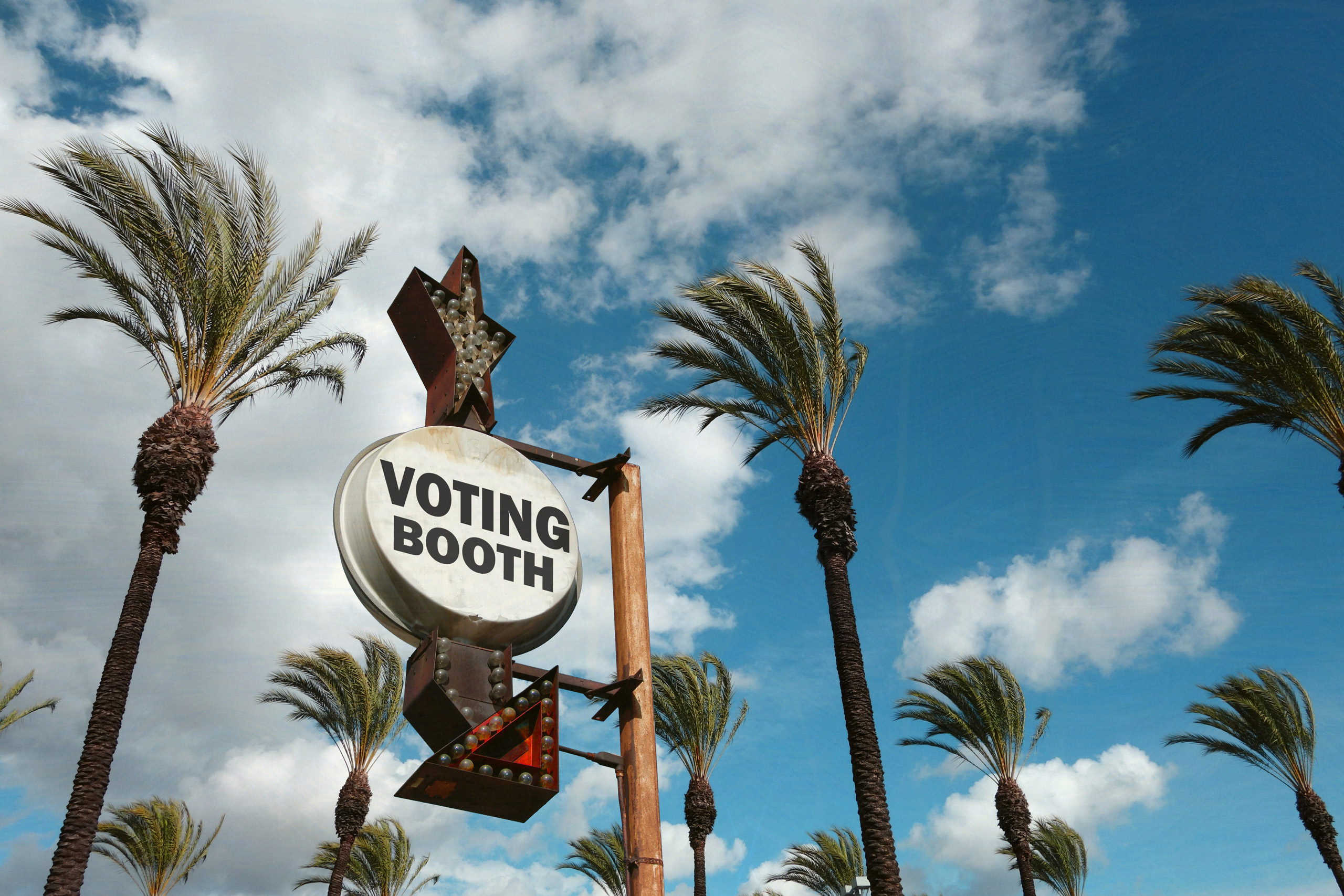 In contrast to the last century, 'Roaring' is not likely to be how the current '20s are remembered. The Jazz Age's nostalgic "carefree" stereotype offers little similarity to the present. Amidst all the uncertainty, one thing is clear: politics are everywhere, like it or not. With all this in mind, big issues are on the table that are ripe with controversy. Decisions on electric vehicles (EVs), automotive fuel supply, and one's own 'right to modify' will make a direct impact on our community and the final results are likely to be consequential.
With so much at stake, enthusiast participation in the political process is crucial—but not difficult. Nearly 7,000 state and federal elected positions are up for grabs in November. Notably, 84% of all state lawmakers will be in the running—marking their first race since redistricting has shifted constituencies. Party control of the U.S. Congress and state legislatures will be determined in the upcoming elections. Use the voting tool at semaSAN.com/semavotes to register to vote and learn the deadlines for where you live. In advance, find out if your state and federal representatives are affiliated with the hobby-friendly, SEMA-supported caucuses at semaSAN.com/statecaucus and semaSAN.com/federalcaucus. You can locate your elected officials at semaSAN.com under the "Legislators" tab.
Ready to influence our nation's public policy roadmap going forward? Good news: the ballot box awaits! This year, head to your polling place with renewed purpose. Learn where your candidates are on issues important to you. Then ensure your voice is heard via your vote. No better way to weigh-in and make sure this important opportunity counts. Take care of fulfilling your civic duty just like your prized ride—with pride in ownership!
Get Friday Access to the Trade-Only SEMA Show in Las Vegas and More…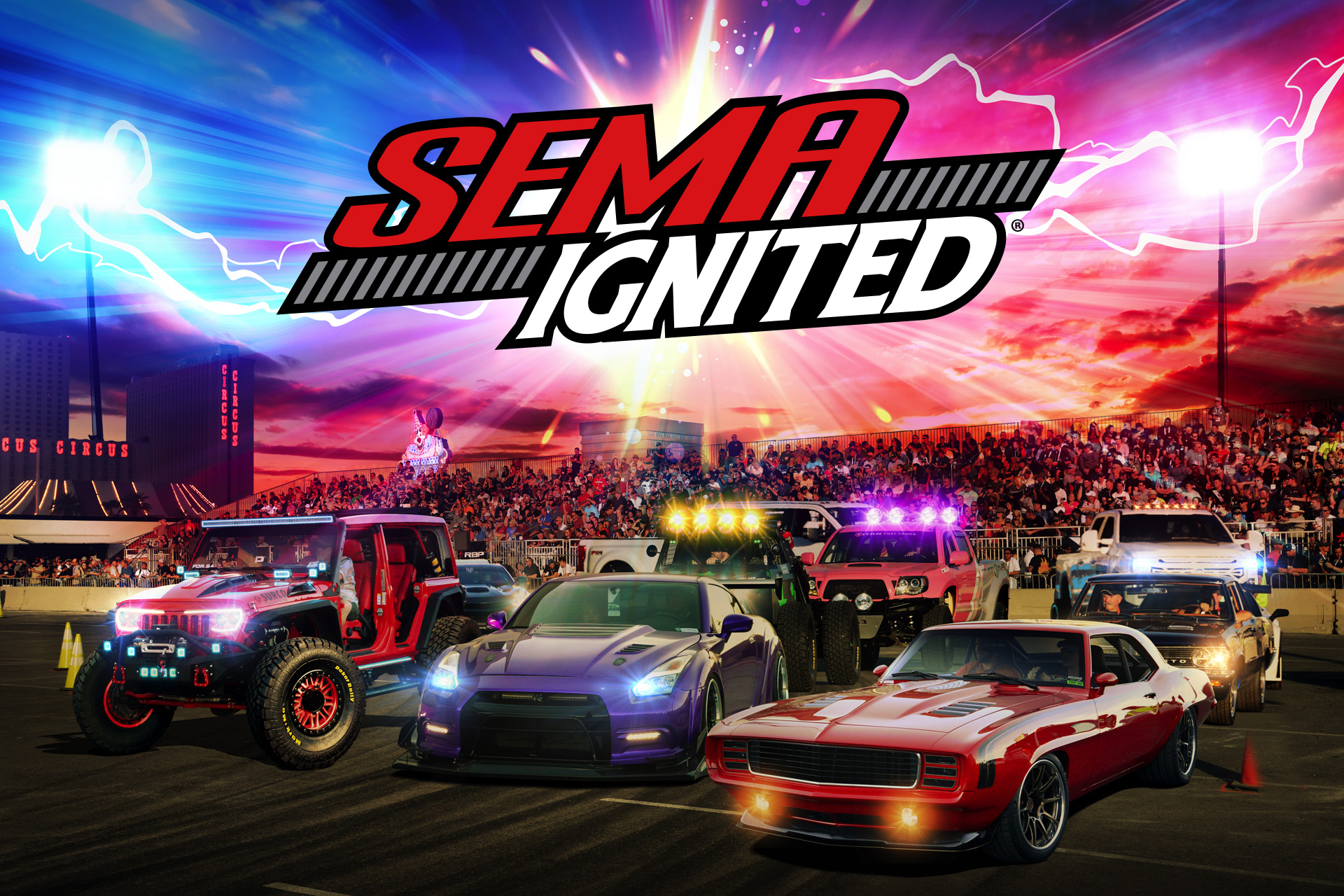 We've extended the early-pricing ticket deadline! The SEMA Friday Experience ticket price is $70 if purchased by October 28 or $100 if purchased between October 29–November 4. Note that Friday Experience tickets are limited and may sell out before October 28, so don't wait to purchase your ticket. Each ticket includes a SEMA Individual Membership for access to the following on Friday, November 4 at the Las Vegas Convention Center:
8:00 a.m.–9:00 am: The Emmitt Smith Enthusiast Keynote education session where the legendary NFL running back will discuss how he became a NASCAR Xfinity Series team co-owner last summer.
9:00 a.m.–4:00 p.m.: A backstage, bucket-list and behind-the-scenes experience at the trade-only SEMA Show to see the newest automotive performance products, the latest vehicle trends, more than 1,000 of the most amazing custom vehicles on the planet and the opportunity to meet industry celebrities.
3:00 p.m.–10:00 p.m.: The newly expanded SEMA Show after-party begins with SEMA Ignited with demonstrations from Formula DRIFT drivers and the Urias Globe of Death (a group of daredevil motorcycle riders who perform jaw-dropping stunts in a mesh sphere ball); live music; food; and exclusive exhibitors of automotive parts and merchandise.
Visit www.SEMAignited.com for event information and ticket restrictions. Complimentary passes to these events are unavailable.
Legislative Alerts
MEET THE HOBBY'S ALLIES
NHRA Champion Meets RPM Act Champion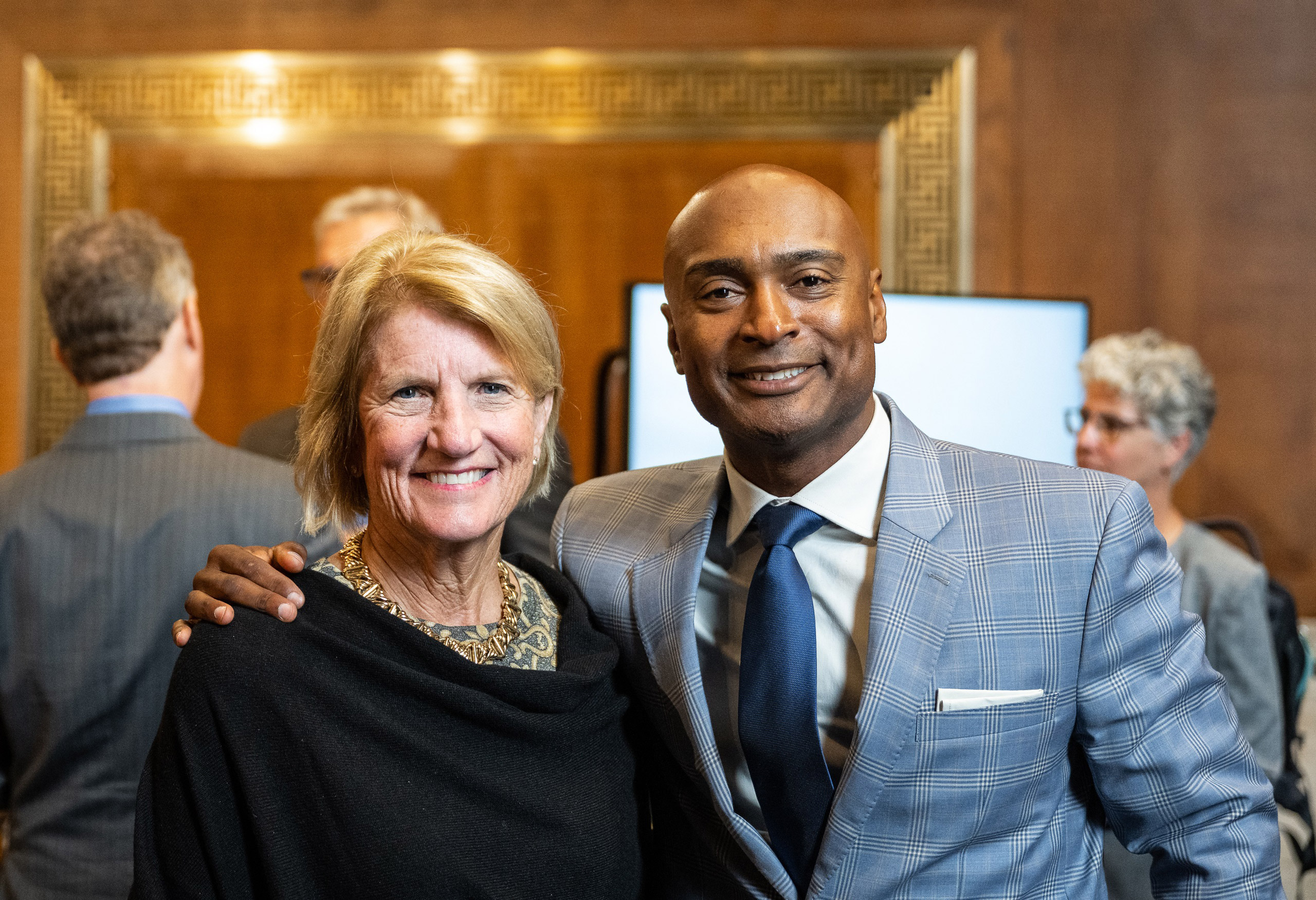 "Americans all over the country enjoy the hobby of modifying vehicles into racecars," said U.S. Senator Shelley Moore-Capito (R-WV), pictured above at left, Ranking Member of the Senate Committee on Environment and Public Works. "The bipartisan Recognizing the Protection of Motorsports (RPM) Act would clarify that vehicles to be used solely for competition are not to be treated like the cars that drive on our nation's roads. This legislation would ensure small businesses that help hobbyists who transition vehicles into racecars, which are not driven on the roads, are not unfairly punished or targeted through EPA enforcement. It was a pleasure to welcome champion driver Antron Brown (pictured above at right) today and hear his life's story, which reinforces how the RPM Act would protect the future of motorsports by making clear those who want to pursue their passion can affordably do so without fear of Washington bureaucrats." Ranking Member Capito is amongst the 31 Senate co-sponsors of the RPM Act, fellow federal lawmakers and candidates running for re-election in 2022.
The 2022 election season is now in high gear.  For information on voting in November's elections (including absentee and early voting), to find your polling place, identifying your lawmakers and the candidates running in 2022, use the link above.
Edition 233