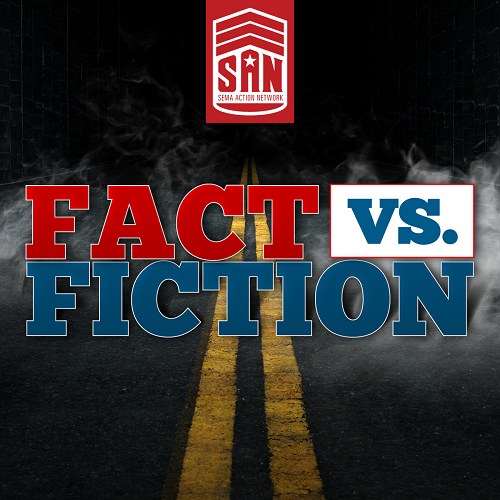 TRUE OR FALSE?
SAN Introduces "Fact vs. Fiction" Tool
Ever heard the saying "a lie can travel halfway around the world while the truth is still putting its shoes on"? The notion is especially true in today's digital age. Whether it's fake news about an exhaust noise law or misconceptions about proposed automotive legislation going viral, the SEMA Action Network (SAN) is here to set the facts straight. Enthusiasts like you can submit tips and questions for fact-checking by experts. To submit your own inquiry or browse those we've already tackled click the button below.
Legislative Alerts
MEET THE HOBBY'S ALLIES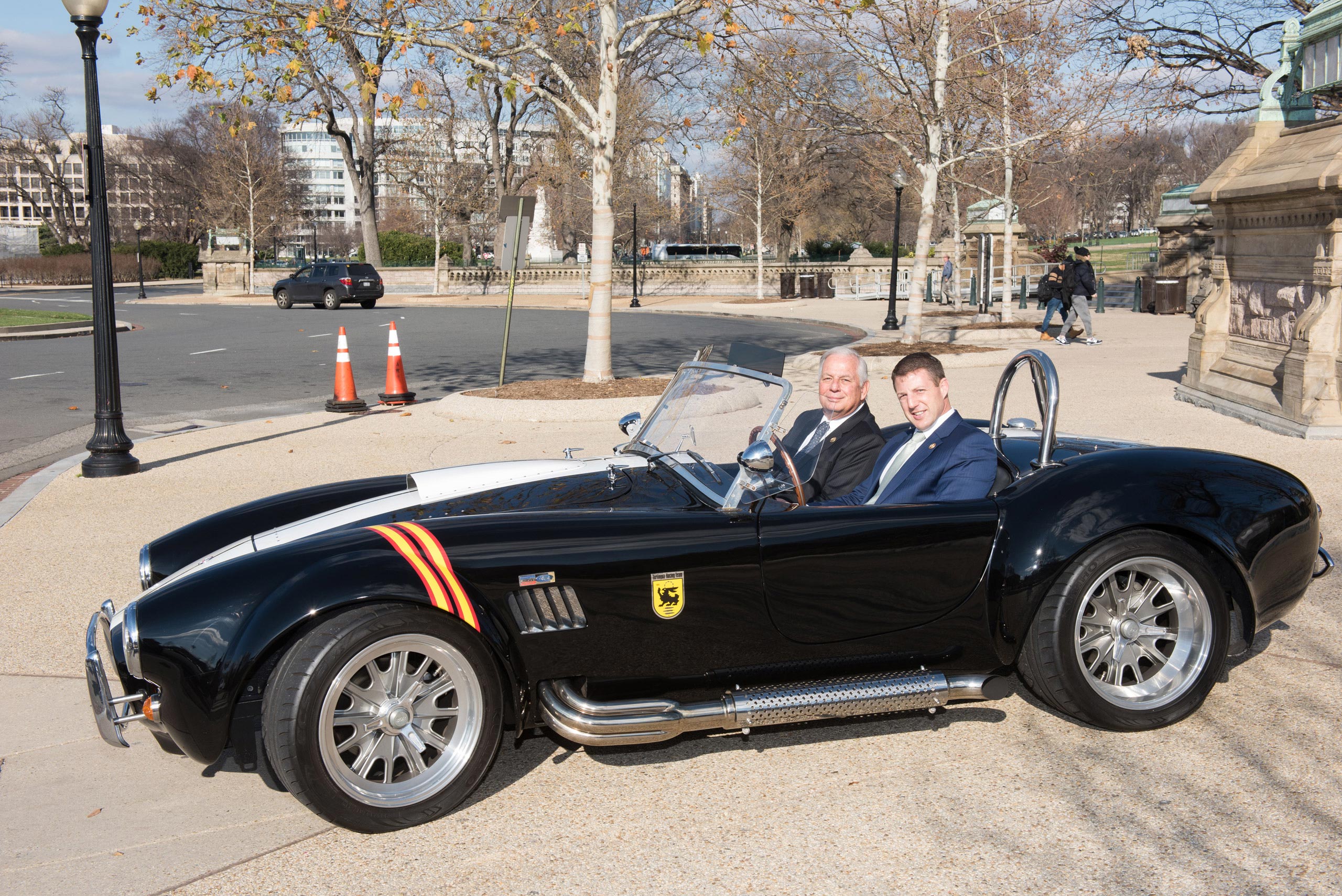 U.S. Rep. Markwayne Mullin (R-OK) Wins Republican Nomination for U.S. Senate
U.S. Representative Markwayne Mullin (R-OK), an automotive enthusiast and longtime ally of the automotive community, defeated T.W. Shannon, Former Speaker of the Oklahoma House of Representatives, by a margin of 65% to 35% in the runoff election to be the Republican nominee for U.S. Senate in Oklahoma. SEMA congratulates Rep. Mullin on a commanding win in the runoff election and is proud to support his campaign for US Senate. Rep. Mullin is strongly favored to win the seat in November.
Rep. Mullin is anything but a traditional politician, which is one of the many reasons why SEMA has worked so well with him. He first decided to run for office in 2012 as a result of government overreach that threatened his business. During his time in Washington, Rep. Mullin has been a top advocate for passing the Recognizing the Protection of Motorsports Act (RPM Act), serving as an original cosponsor of the bill. He was also the lead sponsor of a 2015 law, the "Low Volume Motor Vehicle Manufacturers Act," which created a simplified regulatory system for small automotive businesses looking to manufacture classically styled replica vehicles (pictured above in driver's seat).
When Rep. Mullin is not meeting with his constituents in eastern Oklahoma or advocating for their interests in our nation's capital, chances are he is either spending time with his wife and six children, coaching wrestling (he's a member of the Oklahoma Wrestling Hall of Fame), working cattle on his ranch, or engaged in one of his many hobbies, including snake hunting, working out, or hitting the backroads for a drive. His vehicle collection includes a '67 Shelby Cobra, '72 Chevy C-10, and a 2021 Mustang. Before running for Congress, Rep. Mullin competed professionally in rock crawling and Mixed Martial Arts (MMA).
Growing up the youngest of seven children on his family's farm in Westville, Oklahoma, Mullin learned the value of hard work from a young age. He attended Missouri Valley College on a wrestling scholarship, although he left school at the age of 20 to run his family's plumbing business when his father became ill. At the time, Mullin Plumbing was $500,000 in debt and employed six people. Rep. Mullin and his wife Christie worked tirelessly for over the next three years to turn-around the business before he returned to college and graduated from Oklahoma State University's Institute of Technology in 2010. Today, Mullin Plumbing is one of the largest service companies in the region, employing over 150 workers. Rep. Mullin went on to open and operate several other businesses, including Mullin Environmental, Mullin Plumbing West Division, Mullin Services, Mullin Properties and Mullin Plumbing New Construction.
Polls show that Rep. Mullin is the leading candidate in a crowded field of candidates to be the Sooner State's Republican nominee for U.S. Senate, although Oklahoma requires the winner to garner over 50% of the vote. If no candidate receives a majority of the votes cast, the top two candidates will compete in an August 23rd runoff election to determine who will be their party's nominee for Senate. 
To learn more about the upcoming elections in your state and how to register to vote, visit www.semasan.com/semavotes.
EDITION 230