Ask Your U.S. Representative to Protect Your Right to Modify by Cosponsoring the REPAIR Act
As automotive technology continues to evolve, our community of automotive enthusiasts and the marketplace we support must have access to the tools and information necessary to allow for consumer choice to safely modify, service, and preserve motor vehicles. SEMA is committed to protecting your right to these basic freedoms, but we need your help NOW! 
The REPAIR Act (Right to Equitable and Professional Auto Industry Repair), H.R. 6570, is a bipartisan bill in the U.S. House of Representatives that would ensure enthusiasts, specialty businesses, and repair shops have access to the information and tools that are needed to produce and install parts that are used to maintain and upgrade the cars, trucks, and SUVs we love. Without Congressional protection, vehicle data from automobiles and their components may become off-limits. 
Don't wait—tell your member of Congress they need to protect the right to modify and repair vehicles before it's too late.
 
Signing the letter only takes a moment. Every letter counts!
 
Legislative Alerts
MEET THE HOBBY'S ALLIES
Driving Force Goes Behind the Scenes With U.S. Senator Mike Braun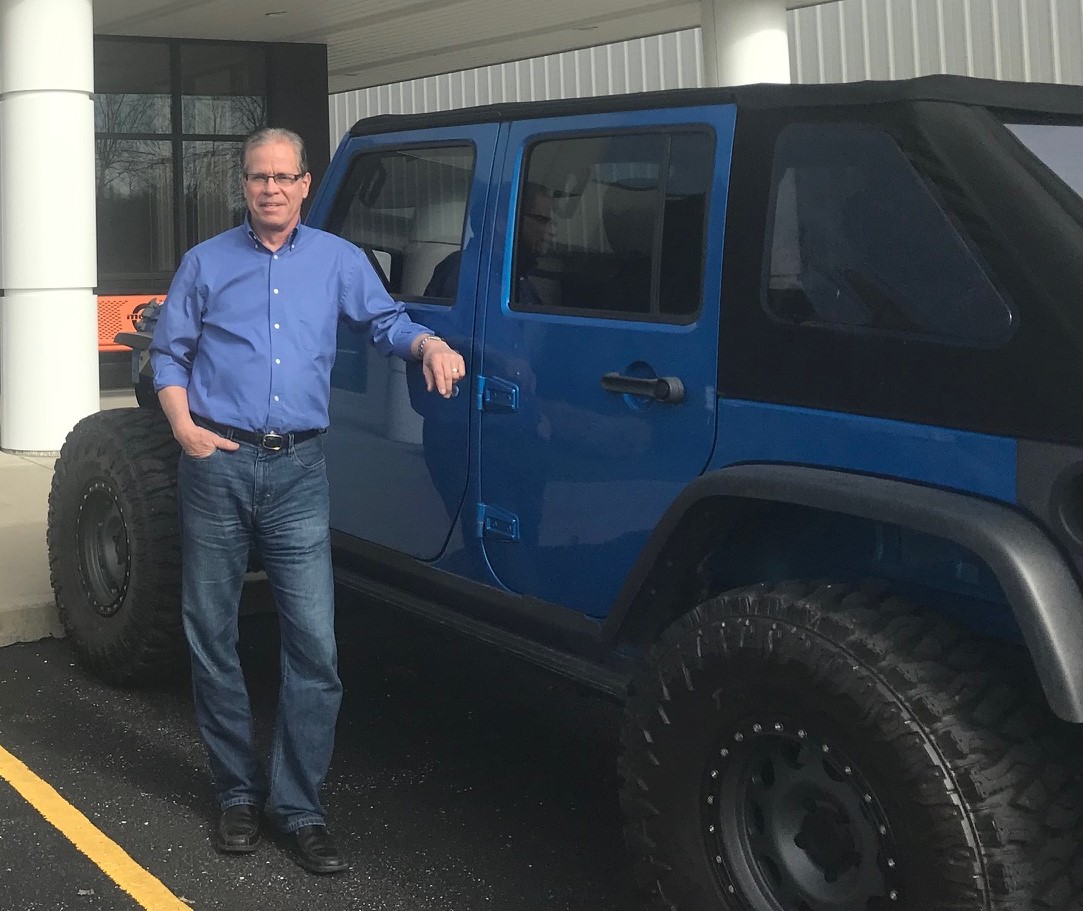 By Eric Snyder
While many lawmakers spend their entire adult lives in government, U.S. Senator Mike Braun (R-IN) chose a different path, entering public service after spending more than three decades working in the automotive aftermarket. His experience in the industry and in dealing with government regulations shaped his views on a range of issues, which is why Sen. Braun is using his platform to make government friendlier to small businesses, taxpayers, and automotive enthusiasts.
The past few years have been a rollercoaster ride for Sen. Braun, who went from being a long-shot candidate in the Republican primary for U.S. Senate to a leading voice in Congress for everything from reforming healthcare to tackling the federal debt. Sen. Braun's evenhanded approach to policymaking is refreshing, as he provides a much-needed perspective to Congress at a time when partisan grandstanding often overshadows the need to work with colleagues who have a different perspective on a given issue in order to build consensus. While Congress faces many impediments to addressing the most important issues of our time, Sen. Braun's leadership in growing Meyer Distributing from a local small business into a national warehouse distributor and his role as community leader have helped prepare him to tackle the many challenges that our country faces.
A native Hoosier, Sen. Braun graduated from Jasper High School in 1972 in Jasper, Indiana. It was there that he took his first foray into politics, serving as senior class president. He went on to Wabash College in Crawfordsville, Indiana, where he graduated summa cum laude with an economics degree and served as president of the student body. In 1976, he married his high-school sweetheart, Maureen, and enrolled in Harvard Business School. After earning an MBA degree from Harvard in 1978, Braun took a different path from many of his classmates by choosing to move back to Indiana to start his career.
In 1979, he co-founded Crystal Farms Inc., which became one of the largest turkey operations in the Midwest. Just two years later, he started working for Meyer Body Company and transitioned its business from manufacturing to distribution, forming Meyer Distributing. Over the following decades, Braun grew the business into a national distribution and logistics company.
While Braun is an automotive enthusiast, he is also a man of many hobbies. In his spare time, he enjoys hunting and fishing, riding ATVs, and forestry-related activities, including tree planting and timber-stand improvement.
When he kicked off his campaign for U.S. Senate in 2017, political pundits favored then-U.S. Representatives Luke Messer (R-IN) or Todd Rokita (R-IN) to be the Republican nominee. However, Braun's record of growing a small business helped to differentiate him from the career politicians in the race, and he won the May 2018 primary by more than 11%. He handily won the general election a few months later, defeating incumbent U.S. Senator Joe Donnelly (D-IN) by a margin of 53% to 43%. Braun's hard-fought victory was integral in helping Republicans retain and grow their majority in the U.S. Senate.
Since arriving on Capitol Hill in January 2019, Sen. Braun developed a reputation as a pragmatist and someone who injects real-world experience into the public policymaking process. He is a member of the Senate Committees on Agriculture, Budget, Environment and Public Works, Health, Education, Labor, and Pensions, and the Special Committee on Aging, and he is one of the strongest voices for small business in Congress.
Driving Force recently had a chance to interview Senator Braun and talk about everything from cars to political advocacy. Below are some highlights.
Driving Force: What was your first car or truck?
Mike Braun: Let's go back to 1970; it was a VW Super Beetle with a sunroof. When you like to fish and hunt like I do, and occasionally do outdoor projects, it may not have been the most practical car. I remember I had a dilemma one day. I had an extension ladder for a project and ended up having to stick it out of the sunroof. Back in that age, I don't think I bothered to put a red flag on it. It really wasn't a practical vehicle. Soon after that, I owned a '72 Dodge Charger that I had for several years. It was brown and had a white vinyl top along with a shift on the consul and an eight-track tape player. I quickly transitioned into pickup trucks.
DF: What motivated you to run for elected office?
MB: During that long journey, I saw government was not being neutral—a barrier to doing business. As we increased our footprint across the country, there were some states that made it nearly impossible to operate. It was frustrating to hear the news reports about the decisions being made by our elected officials, and I grew tired of being an armchair politician. That's when I decided to run for state representative back in 2013.
I served in the Indiana State Legislature through 2017. I also served on the local school board for 10 years before that. I wanted to give back and see if I had the temperament to do more. Then everything fell into place. I took on an unlikely task of running for U.S. Senate. It was harder, since the race was compacted into 15 months. When I declared my candidacy for Senate, I started at 1% in the first poll.
DF: What advice do you have for automotive enthusiasts who want to make their voices heard in the public policy arena?
MB: Do what I did. Get off the couch and stop complaining at whatever level, whether it is local government, state government or Congress. I want everybody to stay engaged. If you don't speak up, if you don't talk about the enterprise that's so intertwined with SEMA in other sectors of the economy, you will have bureaucrats creating regulations that dominate the landscape. That's what evolved over the last few decades, regardless of whether it's Republicans or Democrats running things. No other entities run an operation in that fashion. Get involved.
Sen. Braun's continued efforts to stand up for automotive enthusiasts are commendable.  We thank you!  View the full list of his fellow members of the SEMA-supported Congressional Automotive Performance and Motorsports Caucus on the SEMA Action Network (SAN) website at semaSAN.com/FederalCaucus. 
EDITION 228