Congressman Frank Pallone Joins Motorsports Community at Formula Drift Event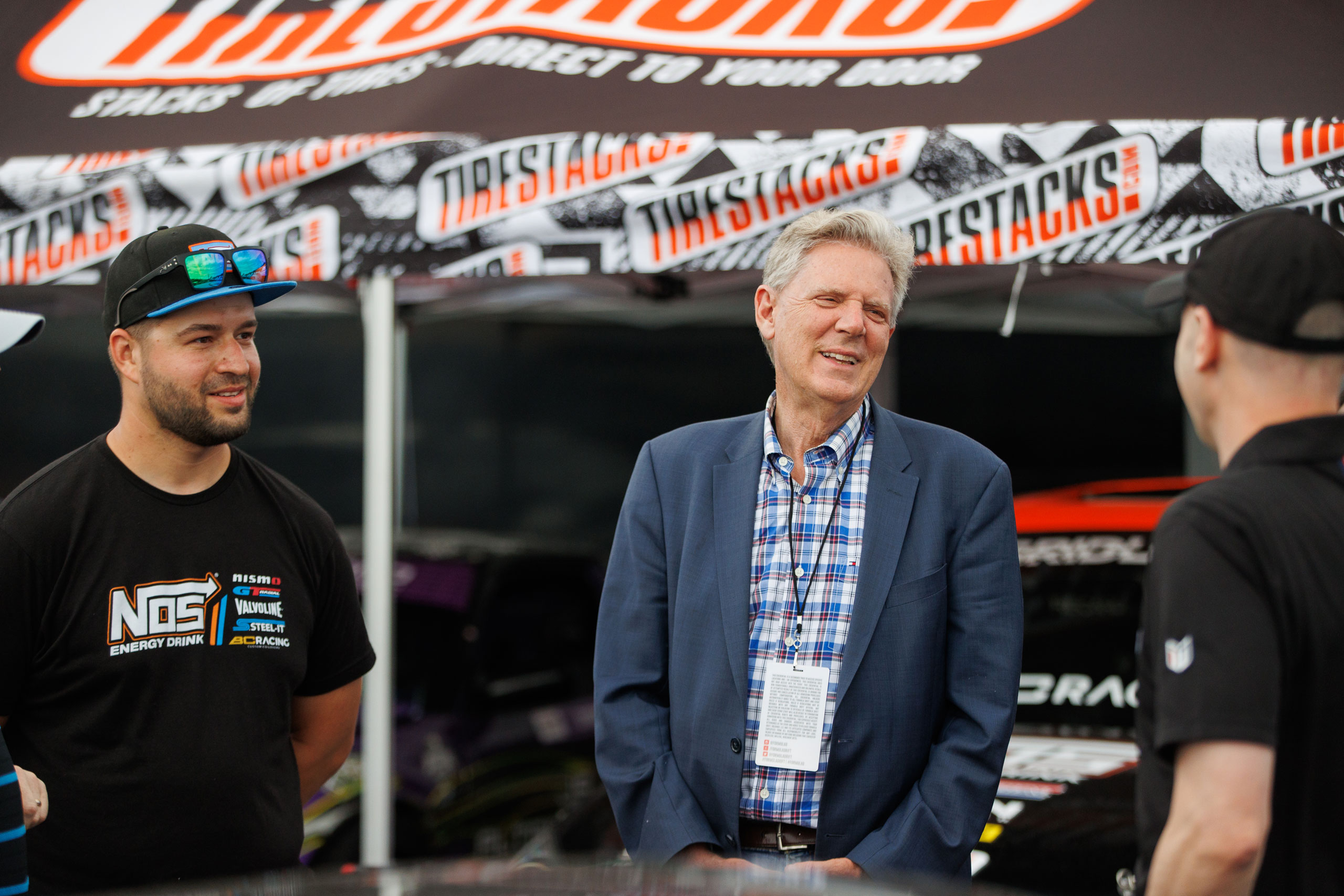 U.S. Representative Frank Pallone (D-NJ) – one of the most important and influential lawmakers in Washington, D.C. for helping to pass the RPM Act – strengthened and reaffirmed his support for the motorsports community by recently attending the Formula Drift event in Englishtown, New Jersey. 
Rep. Pallone is the Chairman for the U.S. House Energy & Commerce Committee (E&C), which has jurisdiction over the RPM Act. Chairman Pallone's participation is significant to the motorsports industry and for helping to pass the bill in 2022. 
Rep. Pallone met with PROSPEC drivers from New Jersey, including Ricky Hoffman, Alex Jagger, and Matthew Bystrak, who talked about the importance of passing the RPM Act to protect the ability to compete in modified street vehicles. The Congressman watched PRO Series drivers compete at Old Bridge Township Raceway Park in racecars that the EPA maintains are not currently legal (the RPM Act would eliminate any uncertainty that street vehicles can be modified for track use). SEMA staff and Chairman Pallone also met with track owner Mike Napp, members of the U.S. Air Force, and racing businesses from New Jersey, and the Congressman was honored during the opening ceremonies.
The RPM Act (H.R. 3281/S.2736), is a bill that would protect the future of racing by clarifying in federal law that it is not illegal to modify and convert a street vehicle into a dedicated race vehicle. The House and Senate must pass the RPM Act by Jan. 3, 2023, in order for it to become law during the 117th session of Congress. Learn more and contact your legislators at www.saveourracecars.com. 
 
July 8, 2022 Marks 13th Annual Collector Car Appreciation Day
Collector Car Appreciation Day (CCAD) will be celebrated this year on July 8, 2022. At the request of the SEMA Action Network (SAN), this holiday has been marked each year since 2010 by a U.S. Congressional Resolution recognizing that the "collection and restoration of historic and classic cars is an important part of preserving the technological achievements and cultural heritage of the United States." States, local governments and Canadian provinces have adopted similar commemorative declarations, making it an international recognition of the collector-car hobby and the millions of individuals who support it.
As in years past, a wide range of automotive festivities—both in-person and web-based—will honor the classics of the past and the future. Those planning live gatherings and virtual celebrations (online event, livestream, digital gallery, etc.) during July are invited to provide details for inclusion on the SAN website. As always, the SAN welcomes any level of participation throughout the month of July and encourages everyone to spread the word about commemorating the occasion.
CELEBRATE THE HOBBY YOUR WAY!
ATTEND an official vehicle-inspired event or web-based celebration.
HOST your own safety-minded gathering, club meeting or online gallery.
Promote a HOLIDAY SALE at your business in-store or online.
INVITE partnerships with nearby enthusiast-related groups if possible.
DRIVE your special ride—new or old—whatever the destination.
Whether public or private, plan and submit your automotive-inspired July event at no cost. Locate an official listing near you and more at semaSAN.com/CCAD which includes Courtney Hansen's video public service announcement (PSA) shown above. Participating organizers will be awarded a copy of the Congressional resolution for display at their registered event. Download the official logo and flyer from the homepage and help promote this special day. Post on social media using the hashtag #CCAD and tag the celebration's Facebook fan page (@CollectorCarAppreciationDayCCAD).
Legislative Alerts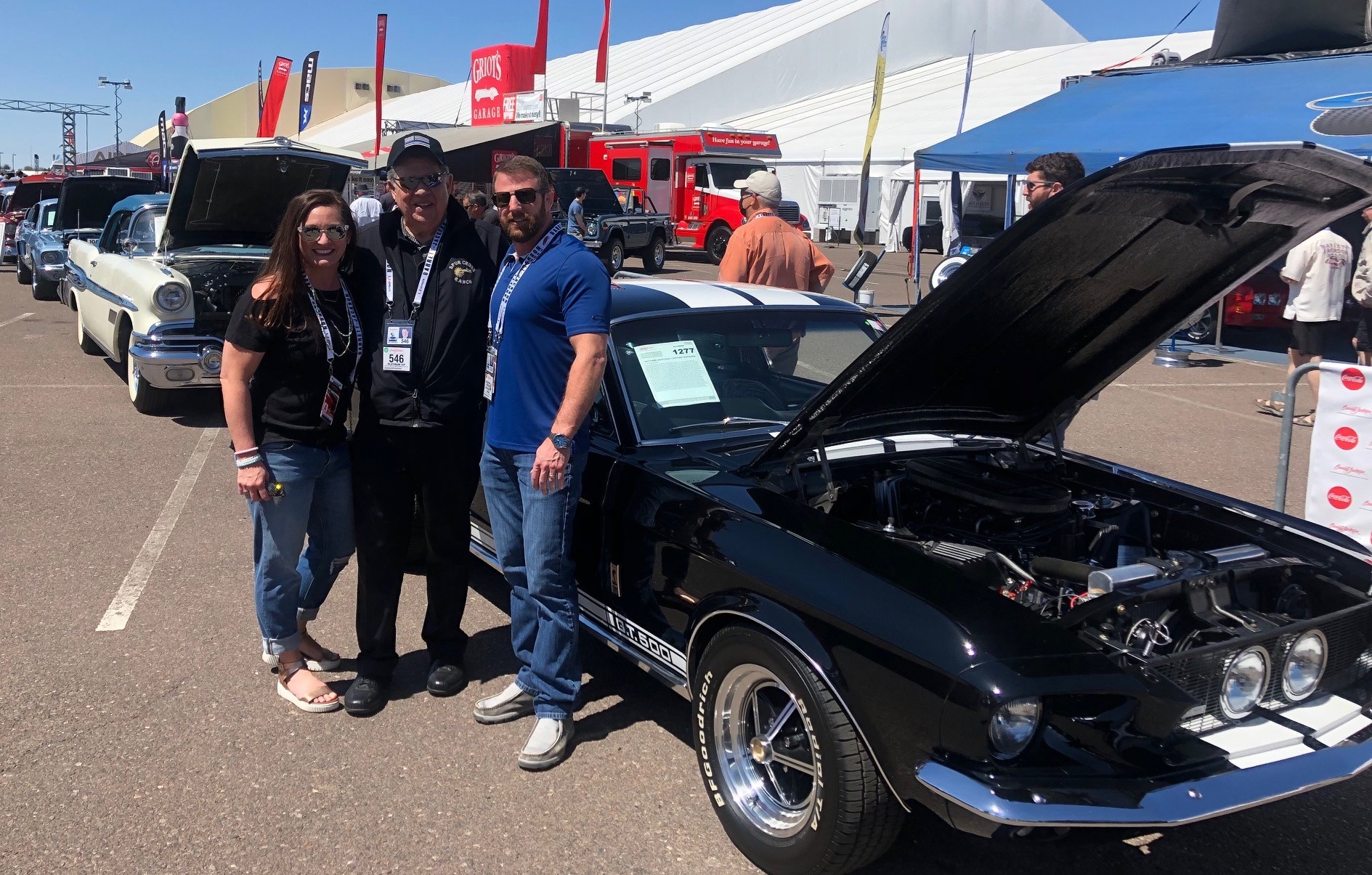 U.S. Rep. Markwayne Mullin (R-OK) Competes in June 28 Primary for U.S. Senate
Oklahoma's congressional primary is scheduled for Tuesday, June 28, and U.S. Representative Markwayne Mullin (R-OK), an automotive enthusiast and longtime ally of our community, is leading the field in the Republican primary for U.S. Senate. Rep. Mullin is anything but a traditional politician, which is one of the many reasons why SEMA has worked so well with him. He first decided to run for office in 2012 as a result of government overreach that threatened his business. During his time in Washington, Rep. Mullin has been a top advocate for passing the Recognizing the Protection of Motorsports Act (RPM Act), serving as an original cosponsor of the bill. He was also the lead sponsor of a 2015 law, the "Low Volume Motor Vehicle Manufacturers Act," which created a simplified regulatory system for small automotive businesses looking to manufacture classically styled replica vehicles.
When Rep. Mullin is not meeting with his constituents in eastern Oklahoma or advocating for their interests in our nation's capital, chances are he is either spending time with his wife and six children, coaching wrestling (he's a member of the Oklahoma Wrestling Hall of Fame), working cattle on his ranch, or engaged in one of his many hobbies, including snake hunting, working out, or hitting the backroads for a drive. His vehicle collection includes a '67 Shelby Cobra, '72 Chevy C-10, and a 2021 Mustang. Before running for Congress, Rep. Mullin competed professionally in rock crawling and Mixed Martial Arts (MMA).
Growing up the youngest of seven children on his family's farm in Westville, Oklahoma, Mullin learned the value of hard work from a young age. He attended Missouri Valley College on a wrestling scholarship, although he left school at the age of 20 to run his family's plumbing business when his father became ill. At the time, Mullin Plumbing was $500,000 in debt and employed six people. Rep. Mullin and his wife Christie worked tirelessly for over the next three years to turn-around the business before he returned to college and graduated from Oklahoma State University's Institute of Technology in 2010. Today, Mullin Plumbing is one of the largest service companies in the region, employing over 150 workers. Rep. Mullin went on to open and operate several other businesses, including Mullin Environmental, Mullin Plumbing West Division, Mullin Services, Mullin Properties and Mullin Plumbing New Construction.
Polls show that Rep. Mullin is the leading candidate in a crowded field of candidates to be the Sooner State's Republican nominee for U.S. Senate, although Oklahoma requires the winner to garner over 50% of the vote. If no candidate receives a majority of the votes cast, the top two candidates will compete in an August 23rd runoff election to determine who will be their party's nominee for Senate. 
To learn more about the upcoming elections in your state and how to register to vote, visit www.semasan.com/semavotes.
EDITION 225