Changing of the Guard: Maryland Lawmaker Named Chairman of State Auto Caucus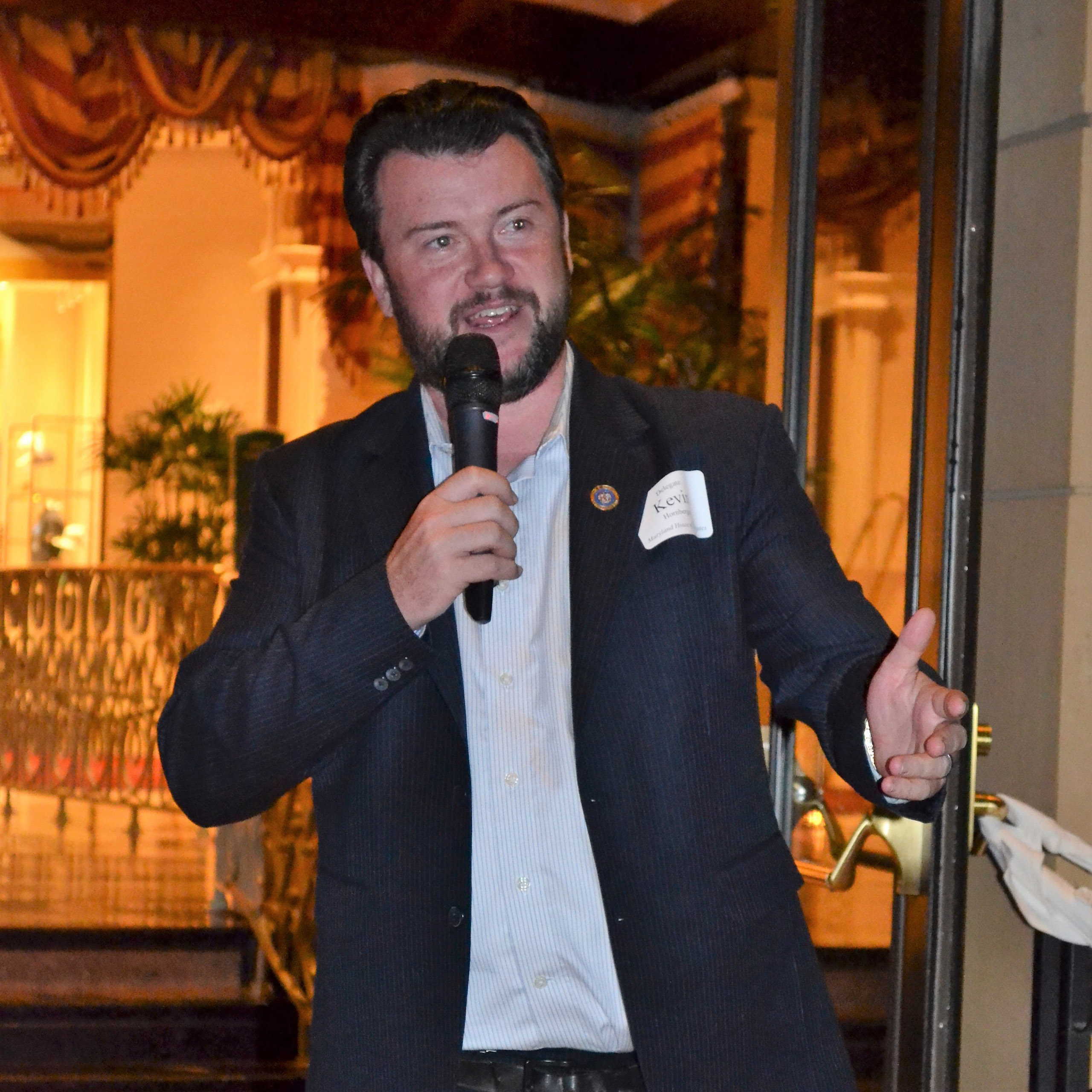 At a gathering of state lawmakers during the 2021 SEMA Show in Las Vegas, Maryland Delegate Kevin Hornberger was named national Chairman of the State Automotive Enthusiast Leadership Caucus. Del. Hornberger was appointed to the post after West Virginia Delegate Gary Howell's term as Caucus chairman was completed. Del. Howell served in the role for eight years and will remain involved with the Caucus as Chairman Emeritus.
Supported by SEMA, the State Automotive Enthusiast Leadership Caucus is a bipartisan group of approximately 725 state lawmakers whose common thread is a love for automobiles. The Caucus serves to raise the motor-vehicle hobby's profile in state legislatures across the country and in the eyes of the public. Many of these lawmakers have sought to preserve and expand the hobby by improving existing motor vehicle statutes and regulations.
Del. Hornberger was elected to the Maryland House of Delegates in 2014 and has continuously demonstrated his commitment to keeping his home state friendly to automotive enthusiasts, including introducing SEMA's model legislation to ease the process for titling and registering former military vehicles. He is also personally invested in protecting the hobby as an enthusiast himself. He owns a 1986 Oldsmobile Cutlass 442 T-Top, a 1967 Chevy RSS Camaro, a 1965 GMC, a 1974 Chevy Blazer K5, and a 1977 GMC Jimmy.
"SEMA has had the pleasure of working with Del. Hornberger on several pieces of pro-hobby legislation in recent years and are excited to welcome him as Caucus chair," said Christian Robinson, SEMA's Director of State Government Affairs.
Delegate Gary Howell, who was honored with a Lifetime Achievement Award at the 2021 SEMA Show, served as an exemplary Caucus Chair for the past eight years. Thanks to his determination and hard work, he has contributed to the thriving automotive hobby in West Virginia. From championing bills to recruiting fellow lawmakers to the Caucus, Howell has upheld the rights of vehicle enthusiasts and raised awareness to the issues facing them. He will continue to be a valued member of the Caucus and a steadfast advocate for our community.
"Del. Howell's dedication to the specialty automotive aftermarket industry is unparalleled. He has been an ardent ally for enthusiasts nationwide. SEMA thanks him for his leadership of the State Automotive Enthusiast Leadership Caucus throughout his term," said Robinson.
Welcome and congratulations, Del. Hornberger!  View the full list of his fellow members of the SEMA-supported State Automotive Enthusiast Leadership Caucus on the SEMA Action Network (SAN) website at semaSAN.com/StateCaucus. 
July 8, 2022 Marks 13th Annual Collector Car Appreciation Day
Collector Car Appreciation Day (CCAD) will be celebrated this year on July 8, 2022. At the request of the SEMA Action Network (SAN), this holiday has been marked each year since 2010 by a U.S. Congressional Resolution recognizing that the "collection and restoration of historic and classic cars is an important part of preserving the technological achievements and cultural heritage of the United States." States, local governments and Canadian provinces have adopted similar commemorative declarations, making it an international recognition of the collector-car hobby and the millions of individuals who support it.
As in years past, a wide range of automotive festivities—both in-person and web-based—will honor the classics of the past and the future. Those planning live gatherings and virtual celebrations (online event, livestream, digital gallery, etc.) during July are invited to provide details for inclusion on the SAN website. As always, the SAN welcomes any level of participation throughout the month of July and encourages everyone to spread the word about commemorating the occasion.
CELEBRATE THE HOBBY YOUR WAY!
ATTEND an official vehicle-inspired event or web-based celebration.
HOST your own safety-minded gathering, club meeting or online gallery.
Promote a HOLIDAY SALE at your business in-store or online.
INVITE partnerships with nearby enthusiast-related groups if possible.
DRIVE your special ride—new or old—whatever the destination.
Whether public or private, plan and submit your automotive-inspired July event at no cost. Locate an official listing near you and more at semaSAN.com/CCAD which includes Courtney Hansen's video public service announcement (PSA) shown above. Participating organizers will be awarded a copy of the Congressional resolution for display at their registered event. Download the official logo and flyer from the homepage and help promote this special day. Post on social media using the hashtag #CCAD and tag the celebration's Facebook fan page (@CollectorCarAppreciationDayCCAD).
Legislative Alerts
MEET THE HOBBY'S ALLIES
U.S. Representative Markwayne Mullin
Many politicians grow up dreaming of the day they will run for office. Their young adult lives are a series of tactical steps designed to build a narrative they can use as a springboard to get elected. U.S. Representative Markwayne Mullin (R-OK) took a different path, growing a family business while competing in action-packed pursuits ranging from rock crawling to mixed martial arts. Personal touches like custom wheels and tires, a cowl induction hood and window tint give Rep. Mullin's dropped '72 Chevy C-10 pickup a distinct attitude. Not only is Rep. Mullin an auto enthusiast, he is among the federal lawmakers running for re-election in 2022.
The 2022 election season is now in high gear with states holding primary elections. For information on voting in the primary (including absentee and early voting), registering to vote and identifying your lawmakers and the candidates running in 2022, use the link above.
EDITION 224