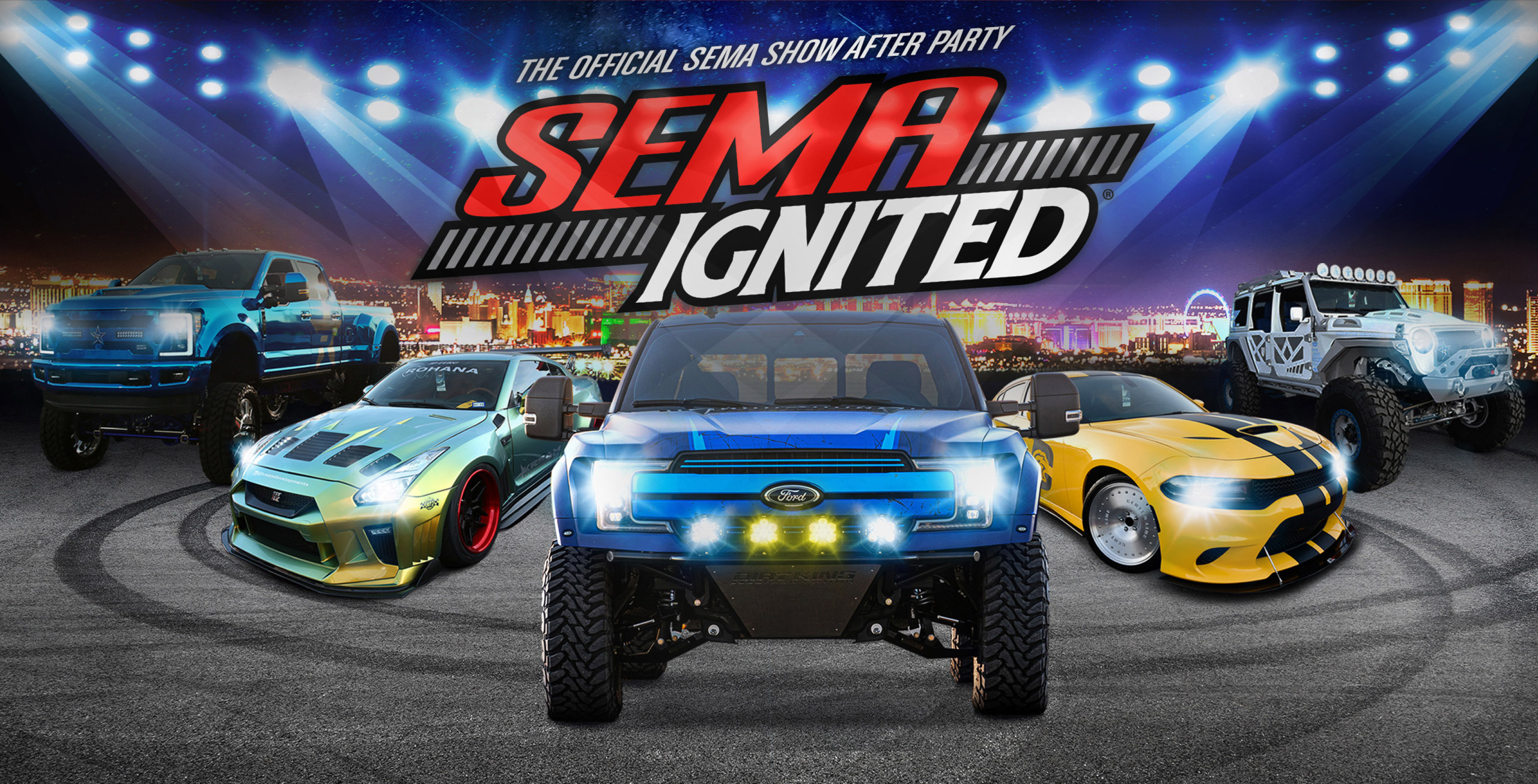 Friday Access to the Trade-Only SEMA Show Available with Purchase of SEMA Friday Experience Ticket
As a valued member of the SEMA Action Network (SAN), we wanted to be sure that you knew about the SEMA Friday Experience Ticket. This new ticket offering allows auto enthusiasts to access the SEMA Show in Las Vegas on Friday November 5, 2021, from 9:00 am to 4:00 pm. The ticket also includes access to SEMA Ignited after-party on the same day beginning at 3:00 pm until 10:00 pm.
You heard it right: this year, a limited number of auto enthusiasts can get access to the trade-only SEMA Show with the purchase of the SEMA Friday Experience Ticket. The SEMA Show offers an attendee experience like no other trade show on the planet. It's the best place to see the newest automotive performance products and to discover the latest product and vehicle trends.
What You Get: Includes Friday entry into the SEMA Show from 9:00 am to 4:00 pm and entry into SEMA Ignited from 3:00 pm to 10:00 pm on Friday, November 5 in Las Vegas.
 
Important Restrictions:
 

Each person must pick up their own ticket. You may not send anyone else in your place, NO EXCEPTIONS.
Please be prepared to show a valid government-issued photo ID when picking up your ticket. The name on your photo ID must match the name on this confirmation.
No one under the age of 16, including infants, is allowed access to the SEMA Show exhibits. NO EXCEPTIONS. Show management does not provide childcare services on-site. Use of a school-issued ID to prove age is not acceptable unless it provides a date of birth.
Tickets CANNOT be reproduced, transferred or resold.
No day-of purchases will be permitted.
 

Price: $60 if purchased by October 8th or $90 if purchased between October 9th to November 4th. Online orders only—no onsite ticket purchases will be permitted.
A second ticket type for access to SEMA Ignited only (No SEMA Show Access) is available for $20 now through Nov. 5th.
Visit www.SEMAignited.com for event information and ticket restrictions. Complimentary passes to these events are unavailable.
RPM Act Gains Support in Congress, But Now Is Not the Time to Let Up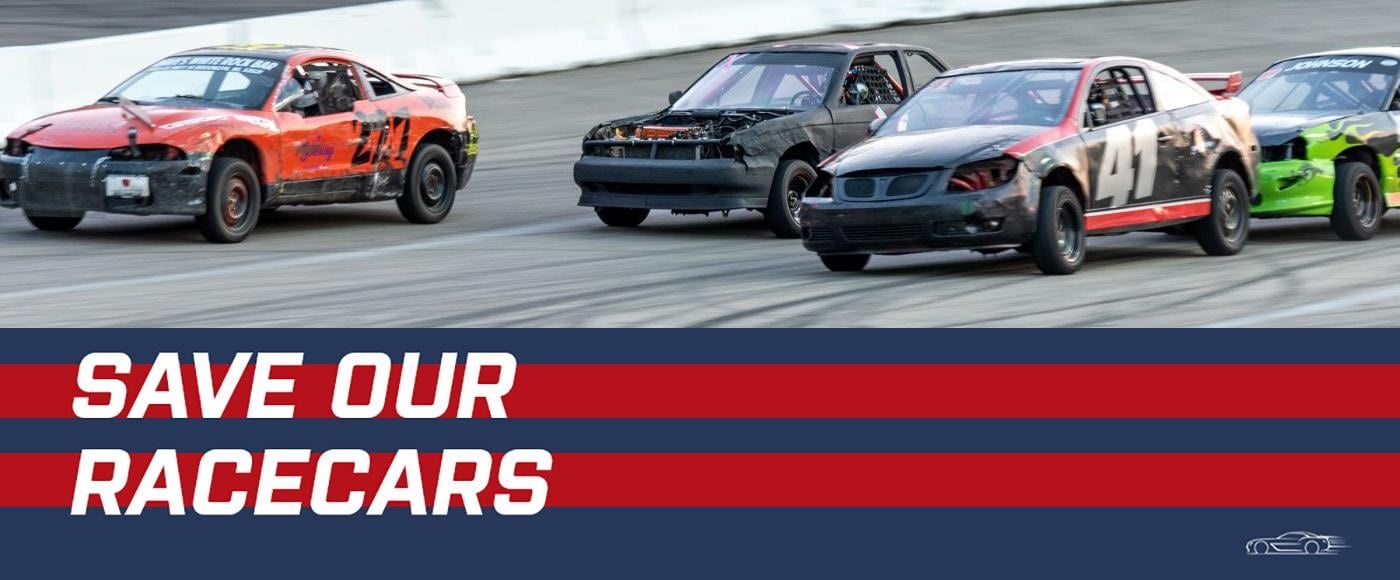 Support for the bipartisan Recognizing the Protection of Motorsports Act (RPM Act), H.R. 3281 and S. 2736, continues to expand each day as members of Congress receive an outpouring of support for the bill from racers and the motorsports community. It's clear the letters that enthusiasts and businesses have sent are being noticed on Capitol Hill and continue to make a difference, but there's more that you can do to pass the RPM Act (details on other ways to help are below).
Over the past week, eight U.S. Senators and seven U.S. House members have agreed to co-sponsor the bill, including Senators Dan Sullivan (R-AK), Shelley Moore Capito (R-WV), Gary Peters (D-MI), Mike Crapo (R-ID), Jim Inhofe (R-OK), Kyrsten Sinema (D-AZ), Ted Cruz (R-TX) and John Barrasso (R-WY) and Representatives Kelly Armstrong (R-ND), Mike Johnson (R-LA), Mike Bost (R-IL), Tim Walberg (R-MI), Clay Higgins (R-LA), Gus Bilirakis (R-FL) and Billy Long (R-MO).
If you've already sent a letter to Congress about the RPM Act, please follow-up by making a short call to their office to voice your support for the bill. SEMA has made it easy to call your elected officials by using this link. Below is a list of things you can do right now to help the cause:
Send a personal letter to your lawmakers at: saveourracecars.com. A letter has already been drafted. It takes less than a minute.
Post about the RPM Act on your social-media accounts using the toolkit of digital assets.
Become a member of SEMA and learn more about SEMA's Political Action Committee (SEMA PAC) at www.semapac.com. SEMA PAC allows SEMA members to support the lawmakers that stand up for our hobby in Washington.
The RPM Act must be enacted into law to guarantee your right to modify street cars, trucks and motorcycles into dedicated race vehicles, and ensure that industry can offer parts that enable racers to compete. It is imperative that lawmakers continue to be reminded of the importance of passing the RPM Act. Currently, 108 members of the House and 13 Senators have cosponsored the bill.
The automotive hobby and the racing community must continue to unite and do everything we can to Save Our Race Cars!
Legislative Alerts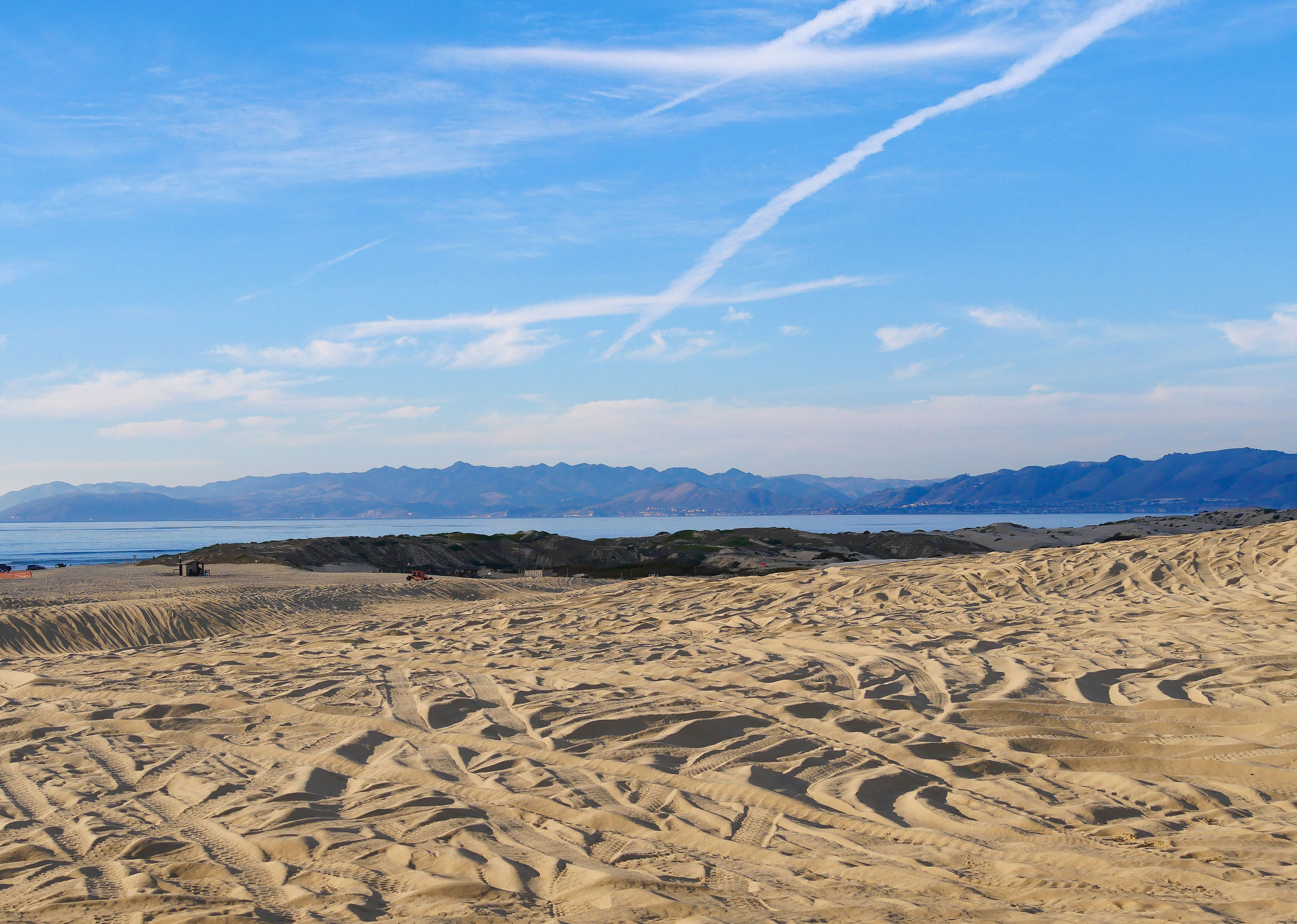 The Battle to Save Oceano Dunes
The State Vehicular Recreation Area is California's Only Pacific Ocean OHV Park
By Stuart Gosswein
For decades, off-roaders have been able to enjoy riding their vehicles on a California beach and up and down massive sand dunes. That thrill may soon vanish. In March, the California Coastal Commission (Commission) voted unanimously to abolish off-highway vehicle (OHV) access to California's Oceano Dunes State Vehicular Recreation Area (SVRA) within three years. In response, the SEMA Action Network (SAN), along with three other OHV-related organizations, have challenged the Commission in court.
Oceano Dunes SVRA is a unique resource for the off-road community. It is the State's only OHV park on the Pacific Ocean, located about 2 hours northwest of Los Angeles near San Luis Obispo. It became a state park in 1974, originally encompassing 3,600 acres but now less than 1,500 acres. It adjoins Pismo State Beach which provides a chance to beach-camp, surf, swim, fish and bird watch.
Oceano Dunes is a major attraction that draws enthusiasts and tourists from across the nation who are eager to ride 4WDs, motorcycles, ATVs, SunBuggies, Humvees, and UTVs in the park. The activity generates millions of dollars for the local economy—money spent at area stores, motels, restaurants, gas stations, etc. Beyond financial considerations, the joy of motorized recreation at the dunes has been cherished by individuals, friends, and families for generations. It's days may be numbered.
Oceano Dunes SVRA has been under threat of closure for many years, primarily by groups that object to motorized recreation on the 8-mile strip of land. Opposition is largely based on environmental arguments—airborne particulate matter (dust) and/or threatened plants and animals. For years, the SAN has joined with many other OHV groups in challenging the scientific basis for the claims, citing the importance of the area for the enthusiast community and local economy.
Two state agencies have been locked in a conflicting jurisdictional dispute over the land, the Commission and California State Parks. The Commission contends that it has primacy with respect to environmental concerns while State Parks cites a mandate from the State Legislature to manage the area for OHV use.
In 1982, the Commission issued a Coastal Development Permit to State Parks for the construction of entrance kiosks and fencing. Over subsequent decades, the permit was amended so that State Parks could better protect the site's natural resources. Changes included reduced acreage for RV camping and OHV riding. The permit was deemed to cover "development," a designation that the Commission has used as a threat for withdrawing the permit over OHV use.
Around 2017, the Commission recommended that State Parks prepare a Public Works Plan ("PWP") to pursue a new management plan for the area. Between 2017 and December 2020, State Parks developed a draft PWP and accompanying Environmental Impact Report. However, the Commission was discontent over the length of time to prepare the PWP and that State Parks was still going to allow OHV activity.
In July 2019, the Commission considered withdrawing the State Parks permit. The SAN joined with the enthusiast community in successfully opposing the proposal. The Commission authorized State Parks to continue pursuing a new management plan for the area. In February 2021, the Commission voiced impatience and displeasure that State Parks still intended to allow OHV activity on the land, albeit within a reduced space. On March 18, 2021, the Commission unanimously voted to shut down OHV access within three years.
The Commission's unilateral action came at a time when State Parks was holding a public comment period on its draft PWP. State Parks is still reviewing the comments and also evaluating how to respond to the Commission's action.
State Parks' PWP is not perfect. The SAN joined with 16 other businesses, associations, and enthusiast groups in opposing several proposed provisions such as ending OHV/ATV rental concessions and reducing the OHV day-use limit from 1,720 vehicles/day to 1,000. But it does protect OHV access and a final PWP can address some of the current shortcomings.
As noted, the SAN has filed a lawsuit to challenge the Commission's action. The SAN joined with Ecologic Partners, a legal partnership between the Off-Road Business Association (ORBA), American Sand Association, and the American Motorcyclist Association (AMA) District 37. The lawsuit was filed in California Superior Court for San Luis Obispo County. It is unclear when the court will take up the case or if the state will seek to intervene in a dispute between two agencies.
The SAN will continue to be a vocal advocate for protecting Oceano Dunes SVRA. It will work closely with industry, other organizations, and the enthusiast community in that effort.
EDITION 207