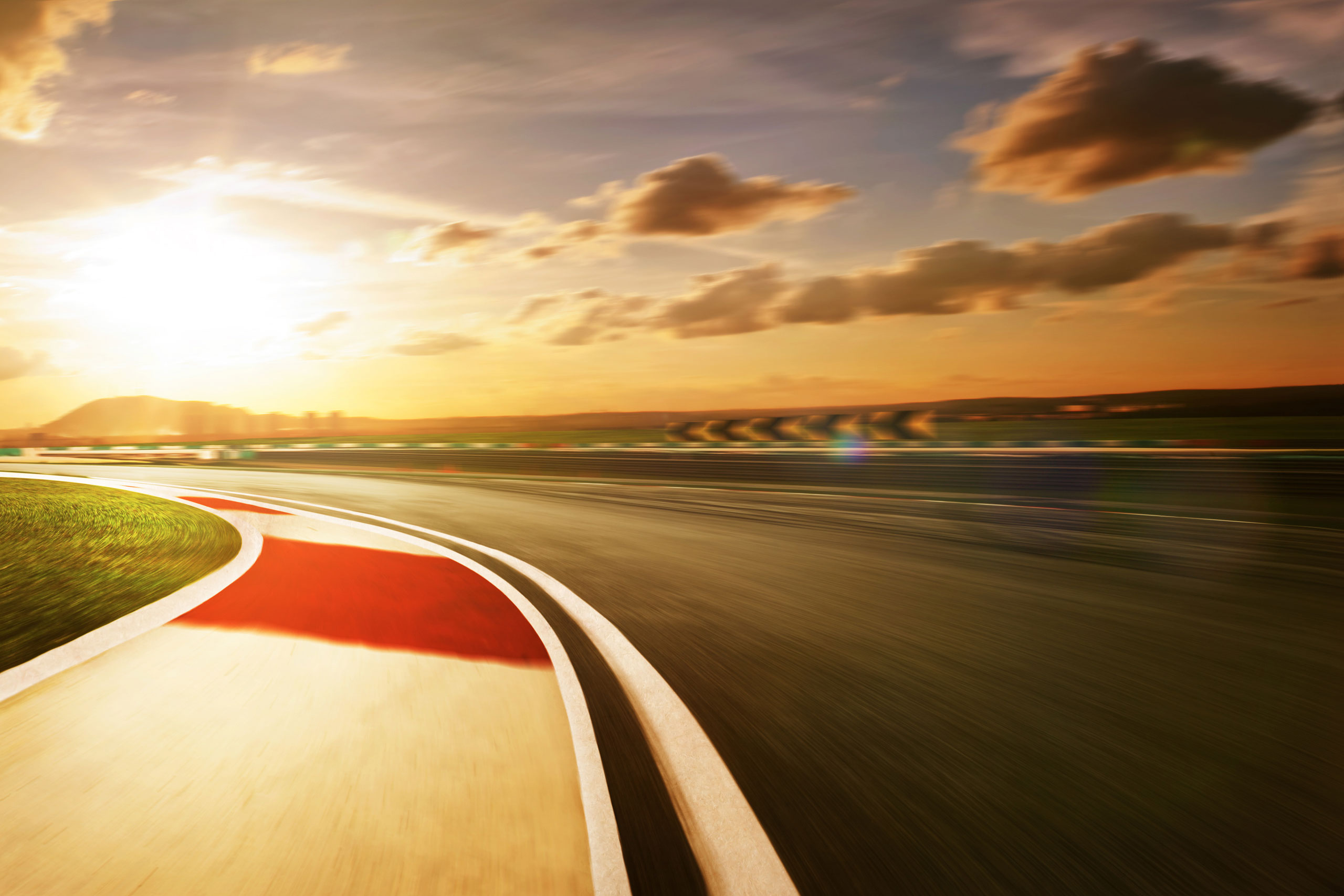 Government Actions Ignite Epic Auto Advocacy Movement
By Colby Martin
"Save Our Racecars" is the banner uniting the automotive masses as legislative advocates. The latest phase of the saga to ensure the Recognizing the Protection of Motorsports (RPM) Act becomes law has shattered previous efforts with viral strength. Many will recall first learning of the unreasonable interpretation of the Clean Air Act (CAA) by the U.S. Environmental Protection Agency (EPA) in 2016, which sent a chill through the automotive community ever since. The race to pass the RPM Act has now taken on a groundbreaking pace.
When seeking influence on any public policy, such as the RPM Act, the most important measure of horsepower often comes from the voters affected by the law. After all, politicians rely on constituent opinion—that's us—when making decisions. For elected officials, the math is simple: more individuals sharing a common issue means more of those enthusiasts weighing in at the polls. Thus, lawmakers are looking to be attached to proposals that are likely to be popular and ultimately enacted into law. An eager electorate holding policymakers accountable is key to swaying favor. A fact especially true at the federal level, where incredible volumes are required to cut through the noise.
A passionate and like-minded group of advocates working together can wield huge influence on how we're governed. Enthusiasts comprise a significant population and are invested in our hobby's political capital and its future. Tapping into this collective energy and channeling the power of their individual votes forms the SEMA Action Network's (SAN) mission. Representing the auto hobby's legislative voice, the SAN continues to build strength in numbers nationwide. Amid constant threat, this unified legion sticks up for a thriving hobby when it matters most. More than two decades of legislative victories and communication with hundreds of hobby-friendly lawmakers reinforce why outreach works.
Unlike years past, 2021 has brought with it uniquely challenging circumstances for fans of cars and trucks far and wide. Widespread uncertainty, doubt, and anger following a series of difficult world events spawned an edgy undercurrent. Tensions were further stoked by numerous cases between the EPA and aftermarket manufacturers. In one recent lawsuit, the EPA again maintained that once a vehicle has been certified as a street vehicle, it cannot be converted into a racing vehicle even if it is trailered to the track and is never driven on public roads. While the EPA maintains that they won't enforce against modified vehicles used on the track, the agency still contends that it has the authority to do so if it chooses.
As a result, the early months of 2021 had the makings of a perfect storm, where the RPM Act was the logical safe harbor—it provides permanent certainty for racers and businesses that produce and sell race parts. The SAN has experienced an all-out explosion of its contact base—growing by 250% overall in recent months and now numbers more than 350,000 individuals ready to weigh-in on public policy. At long last, this "grassroots" force holds a distinct advantage in the eyes of politicians with far more voters demanding a resolution this year than any other. Word travels online at light-speed, for better and for worse. The digital blitz by racers and fans made the U.S. Congress acutely aware of just how formidable and highly concerned our community is at present. And ready for battle.
The RPM Act must pass this year, and the odds have never looked more in our hobby's favor. Congress simply can't ignore the surge of support from enthusiasts—their constituents who elected them to office—demanding action to bring the bill across the finish line for good. This momentum must be sustained with newly reintroduced legislation eligible for consideration in the current session of Congress. The SAN worked in close coordination with U.S. Representatives Patrick McHenry (R-NC) and Raul Ruiz (D-CA) as they introduced H.R. 3281 along with 46 other original sponsors. A similar effort is underway in the U.S. Senate. Please do your part—keep up the heat!
FUEL THE FIRE: It's go-time, so don't let off the accelerator—your drive is as important as ever, please sign the letter: SaveOurRacecars.com Even if you've previously contacted your lawmakers about the RPM Act, we need your voice once again now that the bill has officially returned in 2021. The million letters sent are working and resulted in its reintroduction this session. Tell your lawmakers to do their part to finally save racing from government threat by supporting and passing the RPM Act into law this year.
 
WHAT LAID THE FOUNDATION?
In 2015, the EPA proposed a rulemaking that included language suggesting that once a vehicle has been certified as a street vehicle, that it cannot be converted into a racing vehicle even if that vehicle is trailered to the track and is never driven on public roads.
Following a huge SAN-led public outcry, the EPA withdrew the draft provision in April 2016 and noted that they had "no interest in vehicles that begin their existence as normal, EPA-certified production vehicles used on public roads and are then permanently concerted to sanctioned competition-use only vehicles."
However, the EPA continues to assert that the Clean Air Act (CAA) does not allow a motor vehicle to be converted into a racing vehicle used solely for competition.
The agency has created a national compliance program and announced that enforcement against high-performance parts—including superchargers, tuners, and exhaust systems—is a top priority for this year and beyond.
Introduced in 1970, the CAA regulates, among other things, motor vehicles on streets and highways throughout the United States.
The CAA's anti-tampering provision in Section 203 of the Act prohibits selling parts intended for use with, or as part of, any motor vehicle or motor vehicle engine, where the principal effect of the part or component is to bypass, defeat, or render inoperative any device or element of design installed on or in a motor vehicle or motor vehicle engine in compliance with regulations.
For 45 years, the CAA's anti-tampering provision applied only to motor vehicles driven on public roads, and street vehicles were allowed to be converted into dedicated racecars that were never driven on the street again.
Legislative Alerts
MEET THE HOBBY'S ALLIES
RPM Act Champions in North Carolina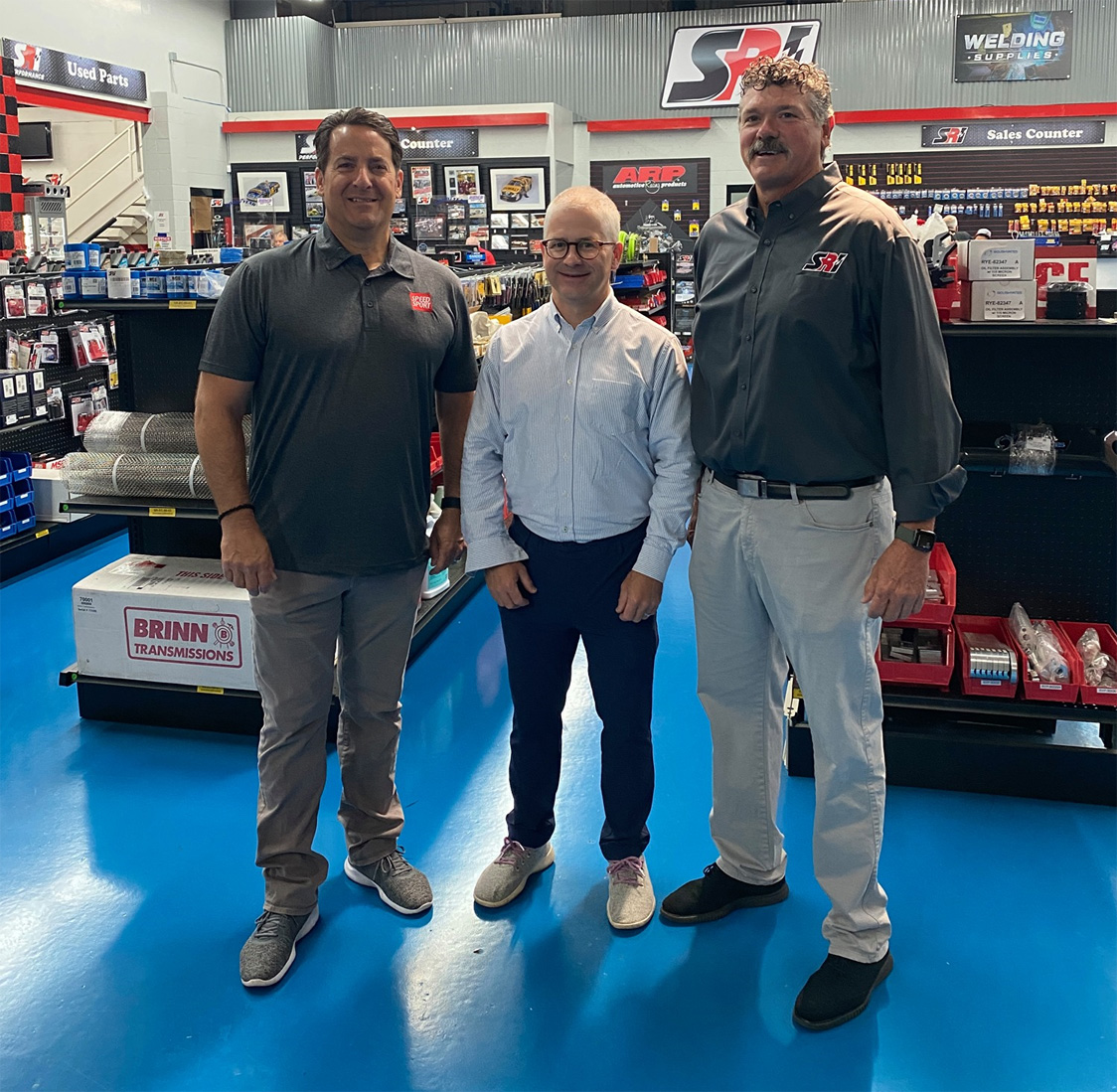 Congressional support for the bipartisan Recognizing the Protection of Motorsports Act of 2021 (RPM Act), H.R. 3281, continues to expand as a direct result of the letters to lawmakers from the racing community. The RPM Act now has 95 bipartisan cosponsors, as thirteen members of the U.S. House of Representatives recently agreed to publicly support the bill, including U.S. Representatives James Comer (R-KY), Brett Guthrie (R-KY), Mark Green (R-TN), Mary Miller (R-IL), Warren Davidson (R-OH), Don Bacon (R-NE), Bill Huizenga (R-MI), James Comer (R-KY), John Curtis (R-UT), Liz Cheney (R-WY), Jim Banks (R-IN), Dusty Johnson (R-SD), Larry Bucshon (R-IN) and Carlos A. Gimenez (R-FL).
While the U.S. House of Representatives was out of session recently, members of Congress got out in the communities they represent to meet with their constituents. Rep. Patrick McHenry (R-NC), the lead sponsor of the RPM Act, visited SRI Performance in Mooresville, NC, which offers racing and street performance products. During the visit, Rep. McHenry (pictured center) spoke with Greg Fornelli (right), Owner of SRI Performance; Ralph Sheheen (left), Owner of Speed Sport Magazine; and David Miller, Executive Director of the North Carolina Motorsports Association (NCMA), about the importance of passing the RPM Act.
"It was great to visit SRI Performance," said Rep. McHenry. "SRI is a leader in providing racing parts for the motorsports industry. Racing has a long and storied history in North Carolina and is an important part of our economy. Recently, I was proud to reintroduce the RPM Act to protect grassroots motorsports and industries that support them."
The RPM Act must be enacted into law to guarantee your right to modify street cars, trucks, and motorcycles into dedicated race vehicles, and ensure that industry can offer parts that enable racers to compete. It is imperative that lawmakers continue to be reminded of the importance of passing the RPM Act. Use this link to see the current list of RPM Act cosponsors, and don't forget to sign the letter to your U.S. Representative asking them to support the bill and fight for it to become law.
EDITION 203