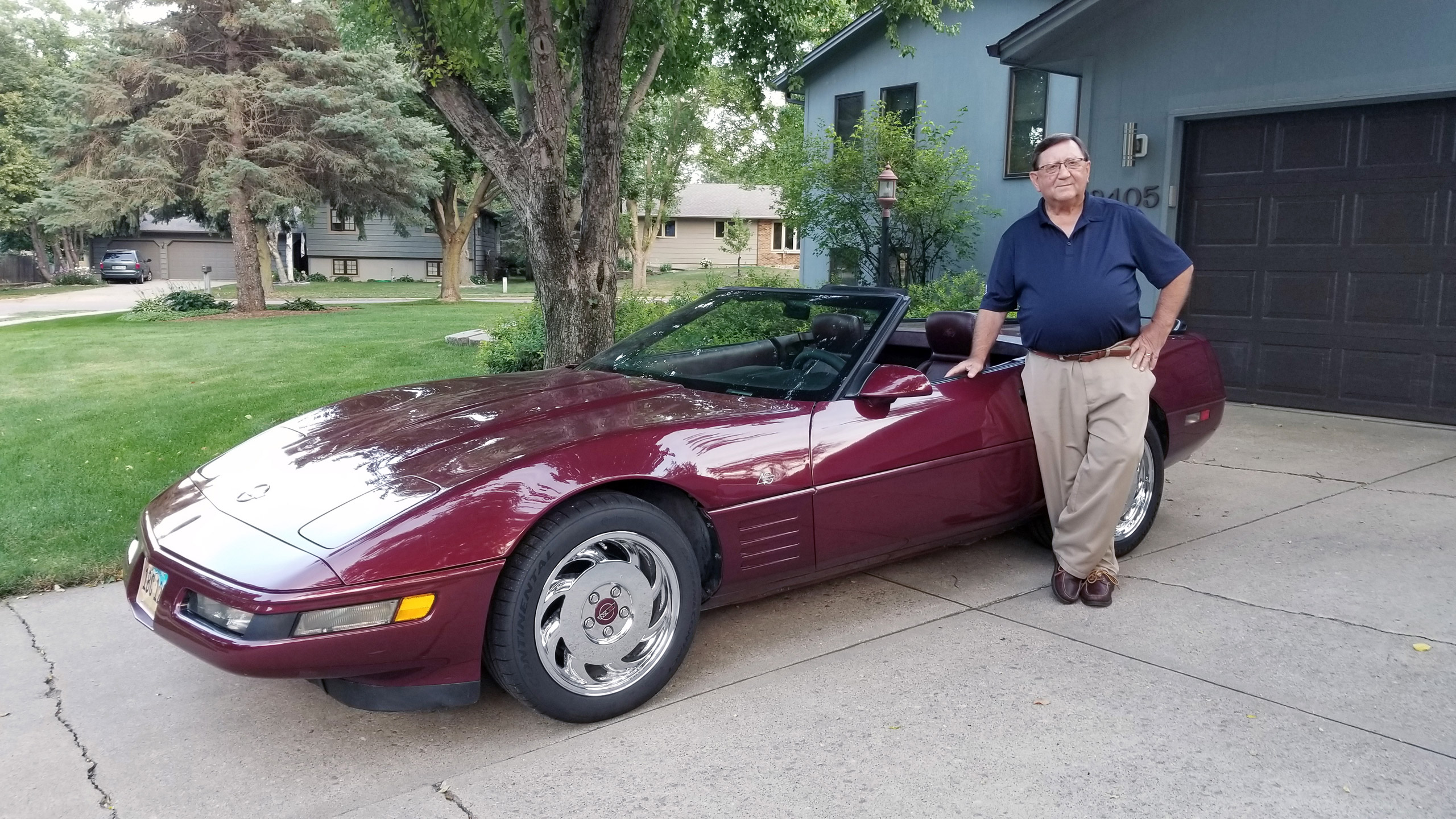 Collector Car Appreciation in Mount Rushmore State
South Dakota State Representative Larry Zikmund
"South Dakota is a great place to live and I take seriously the calling to keep it great!," says Representative Larry P. Zikmund. "When I became a legislator in 2014, a friend in the state legislature encouraged me to join the SEMA-supported State Automotive Enthusiast Leadership Caucus. My answer was immediately 'yes.'" The four-wheeled collection found in Rep. Zikmund's garage is as unique as the vehicles of any of his fellow lawmakers in the hobby. Currently, he owns a former Army '46 Willys Jeep, an '89 Corvette T-top, two '93 40th Anniversary Edition Corvettes—a convertible and a T-top—as well as a '77 MG Midget and a '61 MG Roadster. "I appreciate all that SEMA is doing for our industry."
During his time as an employee of the state of South Dakota, followed later by a position that led to serving as a lobbyist, Rep. Zikmund became interested in the workings of state government. Eventually the opportunity arose to run for the House of Representatives' District 14 in Sioux Falls. "Public service is, to me, a way to work to improve my community and the state of South Dakota." He serves on several session committees, including Transportation, Commerce and Energy as well as Military and Veterans Affairs.
"As a state representative, I sponsored and passed a bill for historic vehicles, including cars, pickups and motorcycles more than 30 years old," Rep. Zikmund explains. "Those vehicles licensed with historic plates were previously only allowed to be driven to a garage for repair or driven in a parade. The bill increased the mileage the vehicles could be driven to 4,000 per year. Other related bills I sponsored were a license plate designated for women veterans and a single, rear-mounted plate only for specialty vehicles. These efforts have been very popular in South Dakota."
Rep. Zikmund has been a member of his local Shriner's Classie Auto group and the Sioux Falls Corvette Club. Additionally, he has worked with other collector car groups in the state, as well as supporting historic motorcycles and pickups. "Many of my friends are collector car owners, including a son-in-law living in Houston who has a number of specialty vehicles." His automotive interests led to drafting this year's resolution to establish a Collector Car Appreciation Day in South Dakota. "In order to coordinate with collector car shows in Deadwood and a local Automania show, the date set for 2020 is August 27. An effort is in the works to have Governor Kristi Noem issue a proclamation that will show support for car enthusiasts in South Dakota."
On behalf of our shared hobby, SAN is grateful for Rep. Zikmund's part in his state's recognition of summer's automotive holiday and other efforts supporting enthusiasts. Bravo!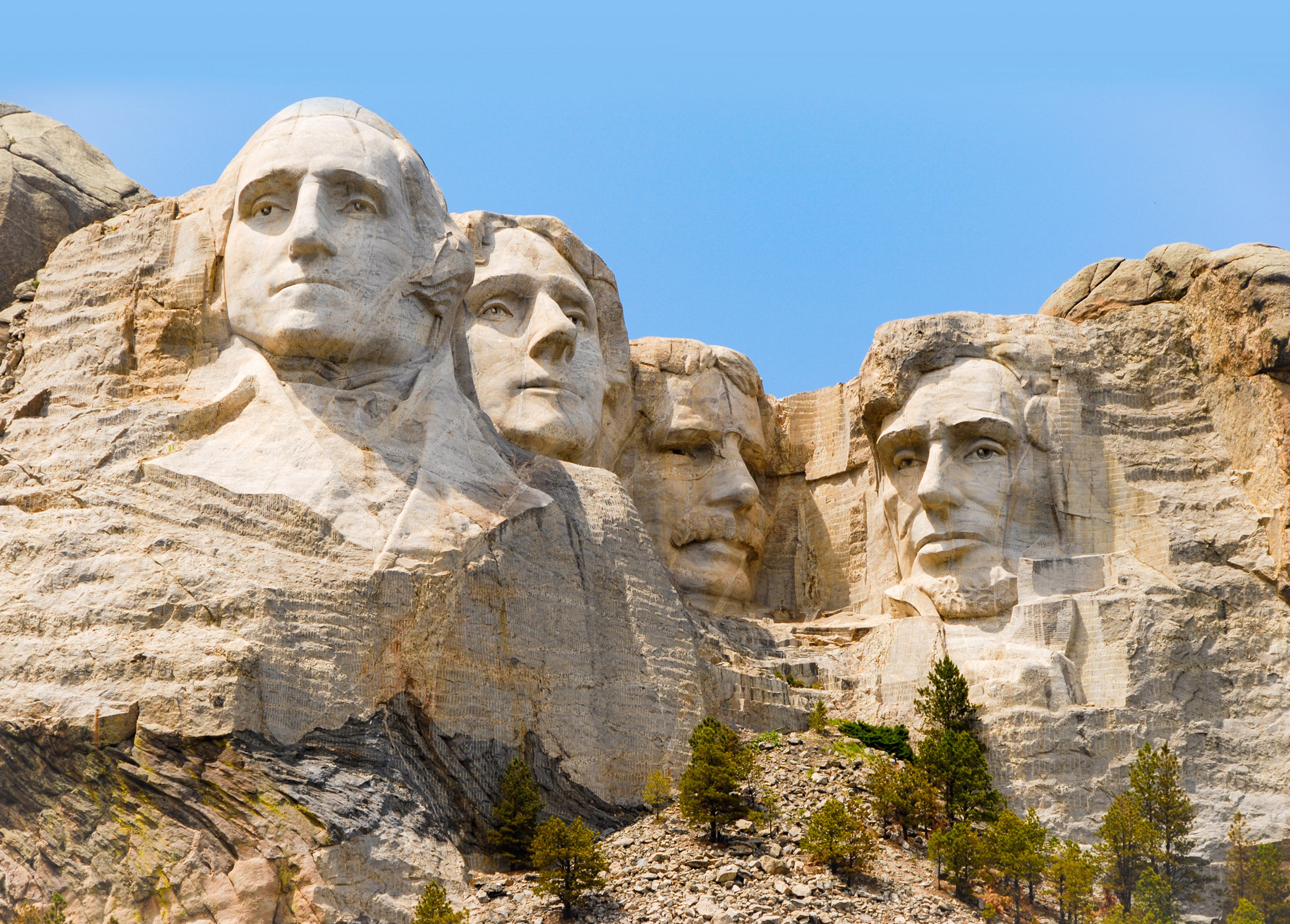 Legislative Alerts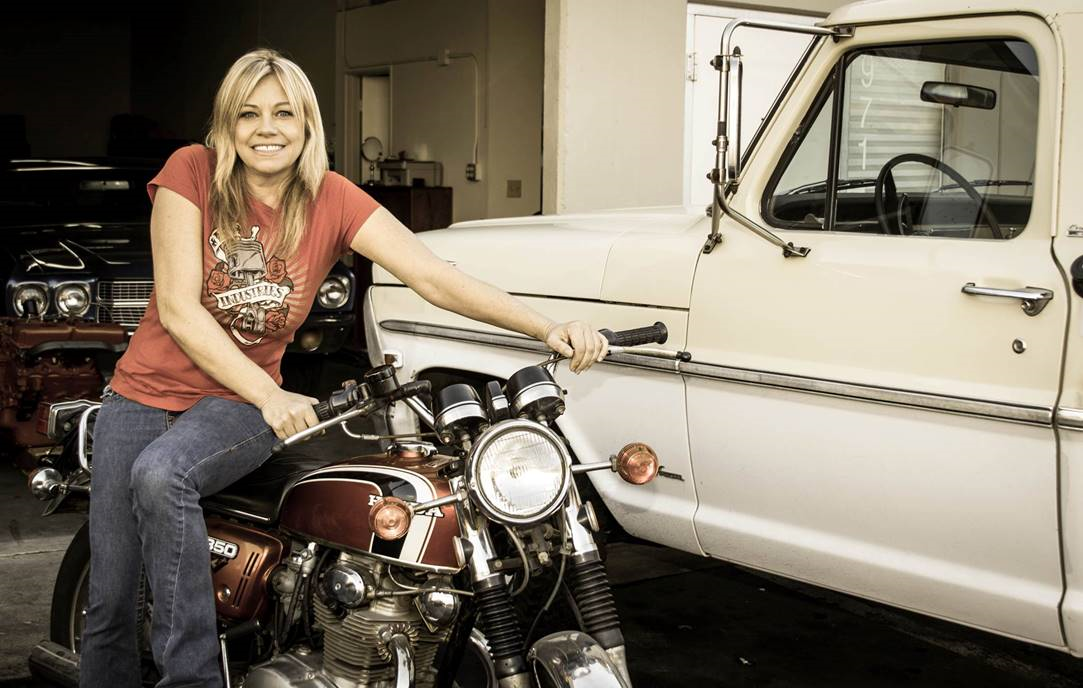 Enthusiast and media personality Cherielynn Westrich has taken a unique pathway to pursue her automotive passions to the fullest. Her diverse mechanical skillset and global travels led to a spot in the world of entertainment. "I am most well known as a car builder on the A-Team for the hit show Overhaulin' with Chip Foose," she says. "First appearing on the show in season three, I helped build over 75 cars and appeared in over 75 episodes. I was featured doing welding, fabricating, wiring, gauge restoration, bodywork and more. My most recent builds were on season ten, shooting with the crew in January 2020."
In yet another professional turn, politics has called. "Car building is such a huge part of our American story and of our culture. I want to be a voice for the automotive culture as well as racing and motorsports," Cherielynn adds. Following suit, she is now seeking election to the Iowa House in District 81—which includes Ottumwa and rural parts of Wapello County. "I want to work with the SEMA Action Network (SAN) to make sure we protect our interests. I love our industry and hope to be a strong voice in maintaining our freedoms."
Additional background:
What inspired you to run for elected office?
I want to be a voice for our industry. We need to make sure we don't over-regulate and overburden ourselves to the point where we are not able to enjoy our great sport. We need to take care of our environment and I believe that is important to all of us. We can accomplish this without hurting our beloved sport and I will fight to protect us.
Here in our county, our current representative has been ineffective for years—showing few results to help the honest working-class people of our district. I will be a strong voice for the kind of results our rural county needs to grow and thrive.
Describe your background in the industry?
I grew up in a small town in the Midwest. Racing and car building was a part of our culture. Cruising main street as a teenager is what we did for kicks, showing off your ride and meeting up with friends. I value our car culture.
I started building and restoring cars in my own driveway after moving to California. I landed a job at North Hollywood Speedometer building gauges and speedo's. Through this I was hired on to Overhaulin' and began a dream job working with Chip Foose on the A-Team.
I also appeared as a fabricator and builder on TV shows such as Rock My RV with Brett Michaels and Detroit Muscle, All Girls Factory Five built on Power Block. I now make appearances at car shows large and small including hosting and appearing on the official video for the NSRA Street Rod Louisville Nationals for the last several years and Australia's Motor-Ex two years in a row.
In the off season for Overhaulin', I owned and built cars at a one-man operation in Orange, California, called Mavin Associated where I restored and built musclecars and hot rods.
I have worked alongside some of the most well-known builders in the industry and for many well-known shops around the Orange County / and LA area. These included BS Industries with Bodie Stroud, Circle City Hot Rods, Cambra's Rod Shop, Poor Boys, Curtis Speed Equipment with Mike Curtis from the show American Hot Rod, Redline Gauge works and many more.
At present, I am the owner of MalWood USA, Hydraulic Underdash systems. If you are looking to convert your ride to a hydraulic clutch system or upgrade your current hydraulics, you will find the top-of-the-line with MalWood USA. We are proudly made in the USA and assembled in Iowa. I feel that we make the best hydraulic under dash systems on the market.
If elected, what do you hope to accomplish in the legislature?
As a small business owner, I know how taxes and burdensome regulations can stifle growth. I will work to lower taxes and work toward fewer regulations.
I will work to reduce government spending, as legislators, we must budget wisely and put more money back into the pockets of hard-working Iowans.
I am willing to listen to both sides of the issues facing our county. I will not be a partisan voice, I will do what is best to serve the people of my district.
What vehicles would we find in your garage?
I am currently restoring a 1968 GTS. At this stage in the game, I am fabricating and prepping for paint. I have bounced around projects on this vehicle in between working. The dash is complete and most everything on this car has been prepped for final finish. It's a long process so I get to projects as I find time. Can't wait for paint. Color scheme has changed a dozen times as I've gone along. At the moment, we are looking at white with black trim. By the time we get to the booth... who knows? Chip Foose, Save me!!
I also have a 1923 Model T. This project is a family heirloom. I am looking to rebuild the original flathead and get her running stock before I start any crazy mods. My Grandfather used this roadster pickup to deliver Christmas stockings to all the kids in our neighborhood on Christmas Eve. We all thought it was Santa's sleigh as kids. It's a learning process for sure having built mostly '60s and '70s vehicles. It's something I've not had much experience with but I love it.
EDITION 185