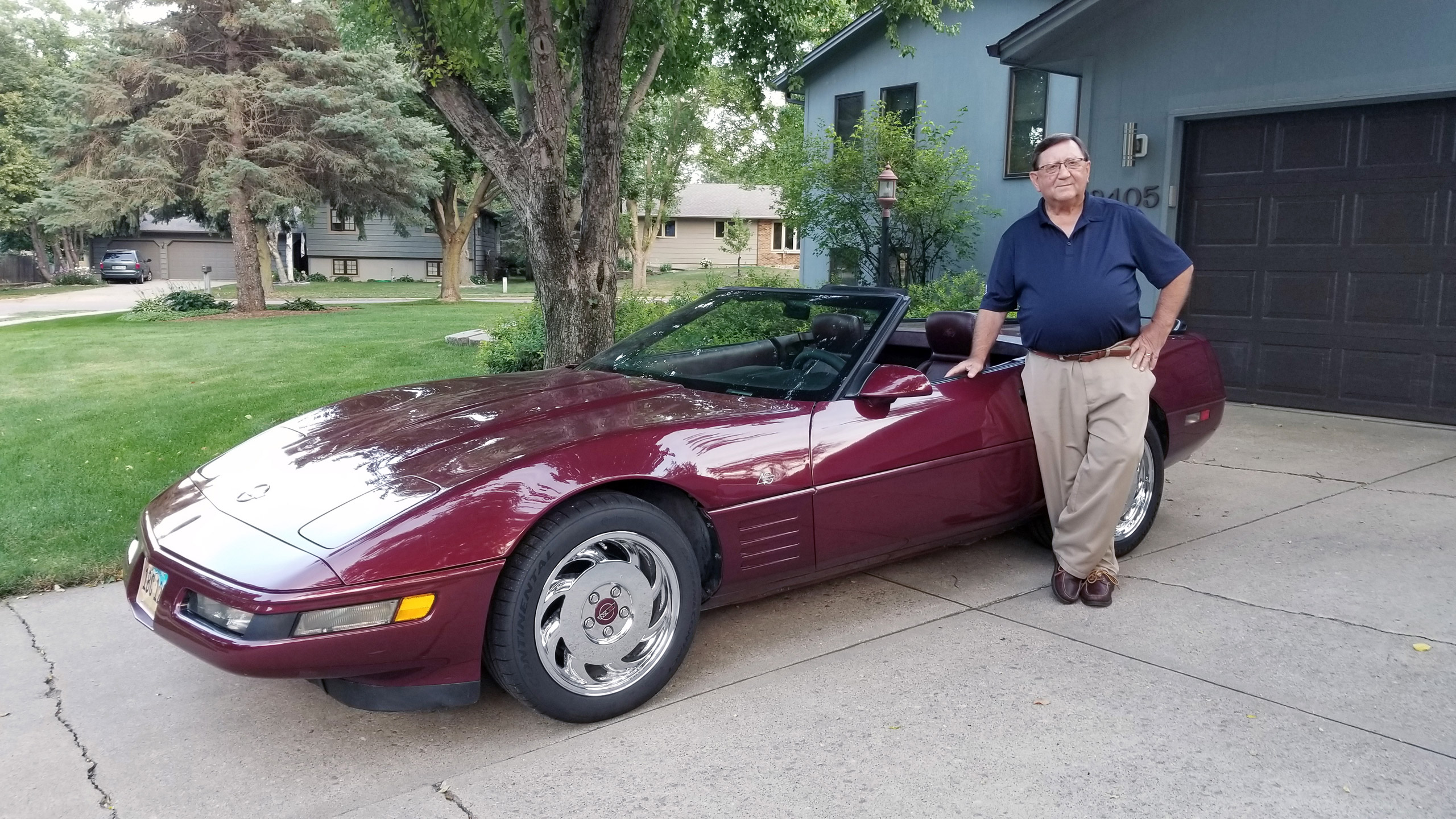 Collector Car Appreciation in Mount Rushmore State
South Dakota State Representative Larry Zikmund
"South Dakota is a great place to live and I take seriously the calling to keep it great!," says Representative Larry P. Zikmund. "When I became a legislator in 2014, a friend in the state legislature encouraged me to join the SEMA-supported State Automotive Enthusiast Leadership Caucus. My answer was immediately 'yes.'" The four-wheeled collection found in Rep. Zikmund's garage is as unique as the vehicles of any of his fellow lawmakers in the hobby. Currently, he owns a former Army '46 Willys Jeep, an '89 Corvette T-top, two '93 40th Anniversary Edition Corvettes—a convertible and a T-top—as well as a '77 MG Midget and a '61 MG Roadster. "I appreciate all that SEMA is doing for our industry."
During his time as an employee of the state of South Dakota, followed later by a position that led to serving as a lobbyist, Rep. Zikmund became interested in the workings of state government. Eventually the opportunity arose to run for the House of Representatives' District 14 in Sioux Falls. "Public service is, to me, a way to work to improve my community and the state of South Dakota." He serves on several session committees, including Transportation, Commerce and Energy as well as Military and Veterans Affairs.
"As a state representative, I sponsored and passed a bill for historic vehicles, including cars, pickups and motorcycles more than 30 years old," Rep. Zikmund explains. "Those vehicles licensed with historic plates were previously only allowed to be driven to a garage for repair or driven in a parade. The bill increased the mileage the vehicles could be driven to 4,000 per year. Other related bills I sponsored were a license plate designated for women veterans and a single, rear-mounted plate only for specialty vehicles. These efforts have been very popular in South Dakota."
Rep. Zikmund has been a member of his local Shriner's Classie Auto group and the Sioux Falls Corvette Club. Additionally, he has worked with other collector car groups in the state, as well as supporting historic motorcycles and pickups. "Many of my friends are collector car owners, including a son-in-law living in Houston who has a number of specialty vehicles." His automotive interests led to drafting this year's resolution to establish a Collector Car Appreciation Day in South Dakota. "In order to coordinate with collector car shows in Deadwood and a local Automania show, the date set for 2020 is August 27. An effort is in the works to have Governor Kristi Noem issue a proclamation that will show support for car enthusiasts in South Dakota."
On behalf of our shared hobby, SAN is grateful for Rep. Zikmund's part in his state's recognition of summer's automotive holiday and other efforts supporting enthusiasts. Bravo!