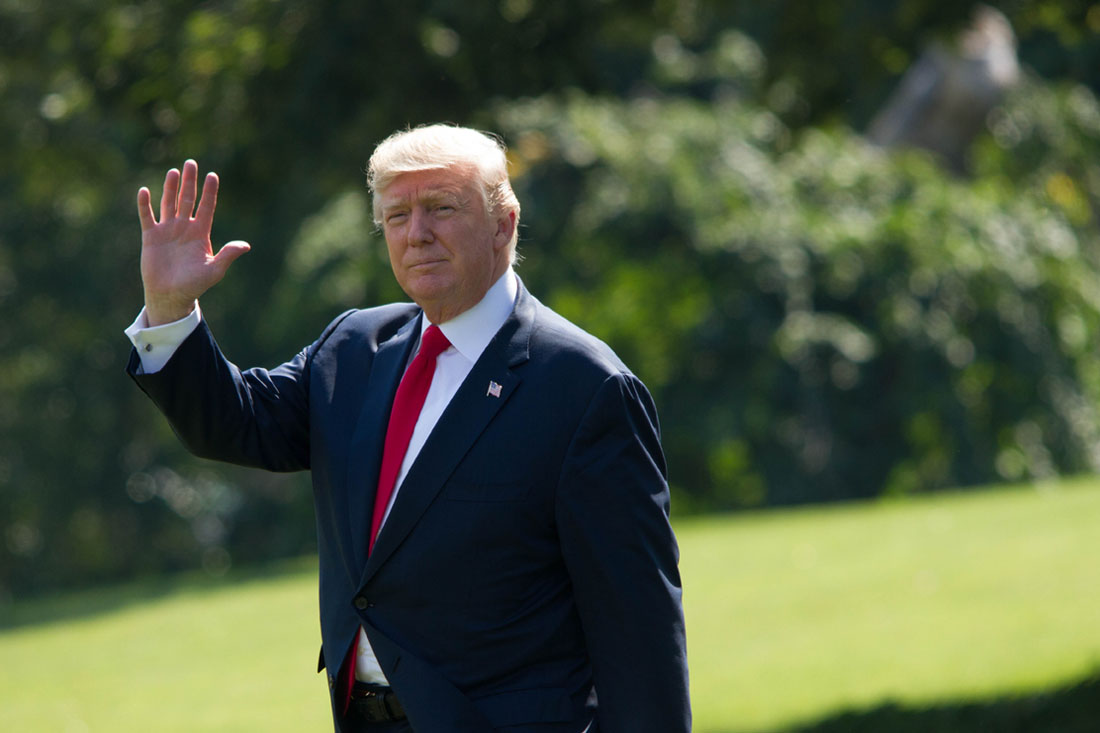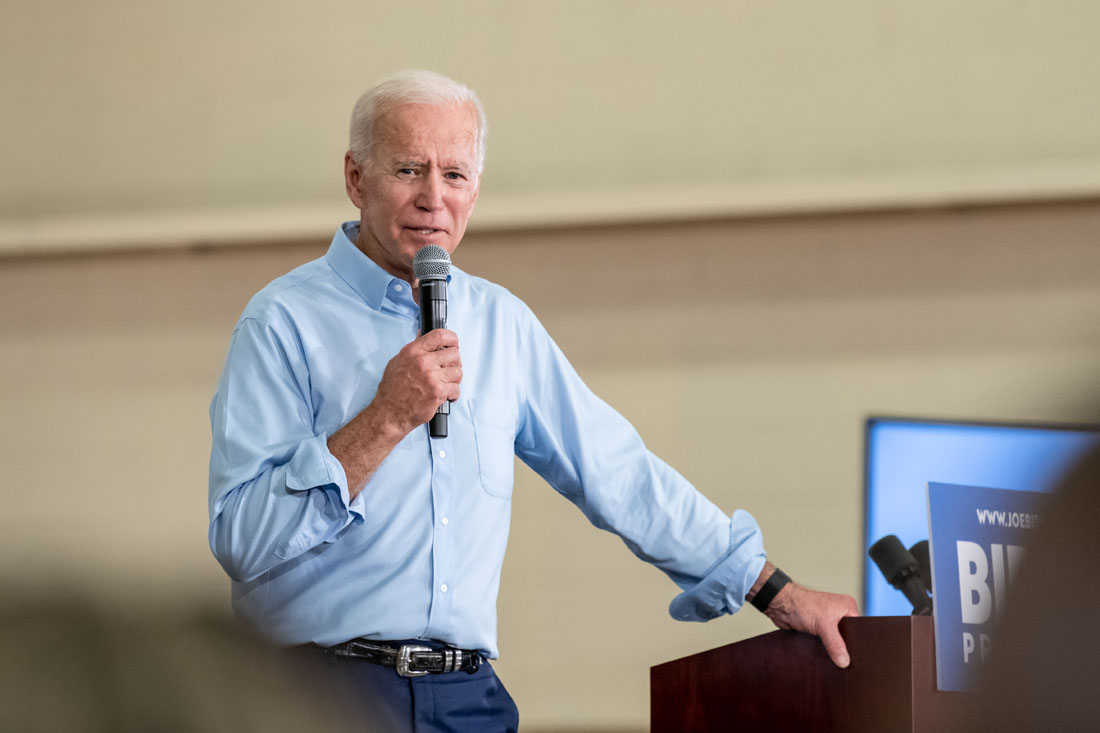 The winner of the 2020 presidential election will be determined based on how the candidates fare in a handful of states, including Arizona, Florida, North Carolina, Pennsylvania, Michigan and Wisconsin.
Countdown to Important Election Day
By Eric Snyder
With the 2020 presidential election in full swing, the race is shaping up to be unlike any other in recent memory. Gone are the historical norms that we have seen in past elections, especially when it comes to the way in which candidates connect with voters. In the aftermath of the 2016 presidential election, political pundits of all stripes have been trying to make sense of why their predictions were so wrong. While presidential polling numbers keep fluctuating on a daily basis, the "X" factor that will determine who controls the White House for the next four years comes down to which campaign does a better job of turning out their supporters to vote.
The showdown between President Donald J. Trump and former Vice President Joe Biden was largely sidelined before it ever got off the ground, as the nation's attention quickly shifted to recent world events, which shuttered much of the country by mid-March. In addition to impacting nearly every facet of our personal and professional lives, health-related concerns have completely upended the presidential race, including everything from the issues that matter the most to voters to the way in which the respective candidates try to connect with the American people. 
At the time of publication, neither President Trump nor Vice President Biden have been able to campaign much, as rallies and other traditional events are not an option in many areas due to restrictions on large public gatherings and even the format used to officially nominate the candidates through the Republican and Democratic National Conventions is in question. While President Trump held official White House events and briefings on nearly a daily basis to highlight his administration's work, Vice President Biden has been largely relegated to communicating with his supporters and doing interviews from a studio in his house. However, as states continue to reopen, both candidates are likely to increase the amount of time they spend on the campaign trail, albeit in a modified way. 
The winner of the 2020 presidential election will be determined based on how the candidates fare in a handful of states, including Arizona, Florida, North Carolina, Pennsylvania, Michigan and Wisconsin. The residents of these states will be targeted through the mail, online, and when they turn on their televisions as the candidates and outside groups will spend considerable resources to shape the outcome of the election in these battlegrounds. Additionally, President Trump and Vice President Biden will spend much of their time on the campaign trail in these six states. 
For the SEMA Action Network (SAN) forces, a lot is on the line. Not only will the next president guide automotive policy at national agencies like the National Highway Transportation Safety Administration (NHTSA) and the U.S. Environmental Protection Agency (EPA), but he will have the power to determine which federal lands remain open for off-roading. As we've seen in recent years, control over these agencies can be hugely consequential.
The race for the presidency will consume the national media's attention, although the results of the election will also have a considerable impact on who controls both houses of Congress for the next two years. Presidential elections typically bring out a higher turnout of voters, which includes many people who are more focused on what takes place at the top of the ticket and less likely to pay attention to the candidates running for the U.S. House of Representatives and Senate. Accordingly, the fate of many Republican and Democrat candidates for Congress depends on how well Trump and Biden fare in their state or congressional district. 
While Republicans control the Senate by a margin of 53 to 47, they are forced to defend 21 of the 33 seats up for re-election since Republicans fared so well six years before, in 2014. Based on current projections, Republicans face an uphill battle in defending Senate seats in Arizona, Colorado, North Carolina and Maine in addition to the challenge of holding on to hotly contested races in Iowa and Georgia. Democrats will have their hands full keeping the Senate seat they hold in Alabama, and Michigan could also be a closely contested race. Meanwhile, Democrats face the challenge of protecting their majority in the House with Republicans needing to take back 19 seats to regain power. 
Perhaps the most direct impact of the November ballots on automotive enthusiasts will appear at the state and local levels. Lawmakers within these ranks will be responsible for proposals affecting most issues with the biggest impact on the auto hobby. The areas of titling and emissions requirements for collector vehicles, taxes, backyard restoration projects, registration plate options, specialty parts usage, mileage fees and others all fall under the state level or with local jurisdictions. Become familiar with candidates that are vying for these local seats as much as those running for offices higher on the ticket.
Given the importance of the upcoming election, it is critically important that our hobby makes its collective voice heard by voting in November. The voter-information tool at semaSAN.com/SEMAvotes provides you with information on your state's voting dates and deadlines. Make plans now to exercise the power of your vote! яндекс
Legislative Alerts
SEMA SAN Strike Force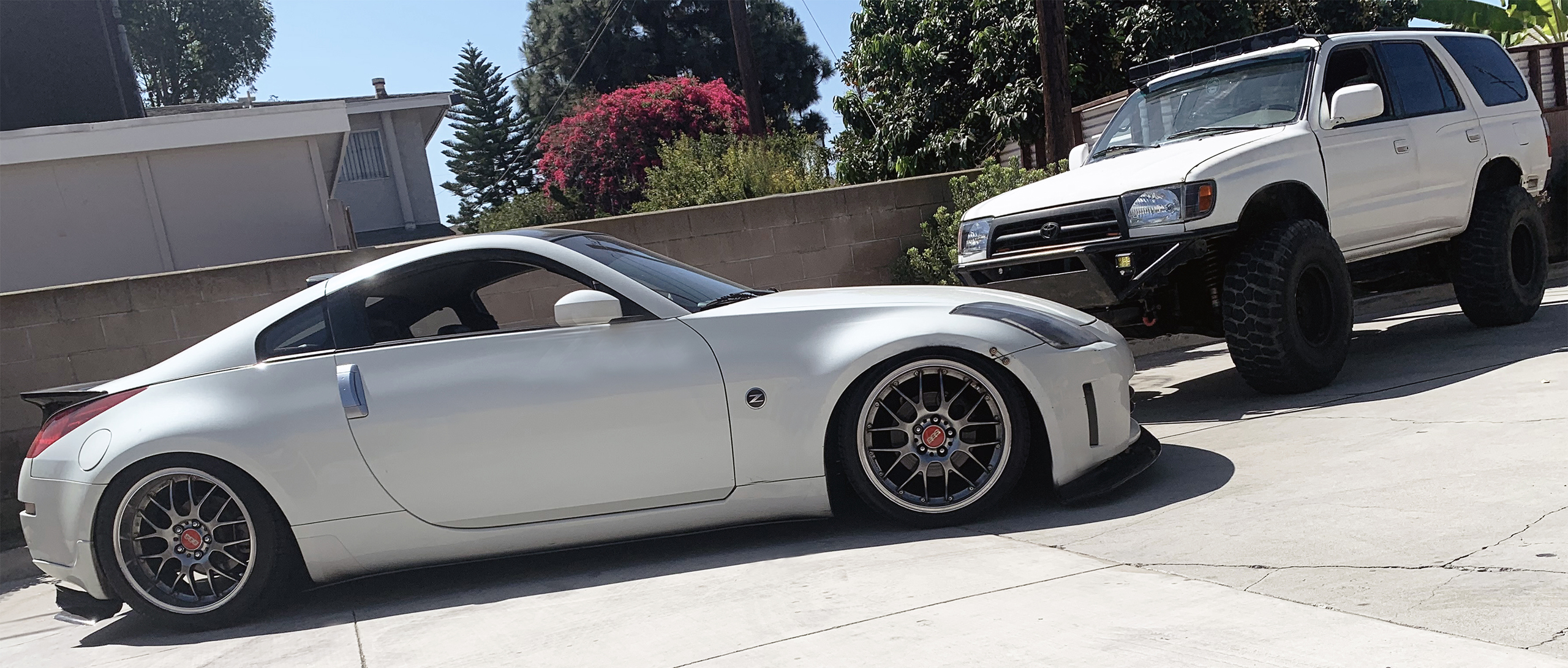 "As a car enthusiast, I like to give my vehicles a unique identity like an art canvas—whether I am crawling through rough terrain in my '97 4runner or cruising in the '04 350z," explains John Chuechareun. Like many upgraded rides, both vehicles are still ongoing projects. After many years of absence—since 2008—John hopes to go back to Willow Springs International Raceway to take out the 350z on a few courses. "As for the 4runner, I am more of an off-roading type of person than a camping person—for the adrenaline rush," he adds. "I know there are many adventures waiting, as I plan to give camping a try in the future."
"I support the fact that the SEMA Action Network (SAN) welcomes all types of automotive demographics and helps pave the road for the automotive future laws. They keep us up-to-date on proposed laws and seek justice for unfair laws. SAN is the voice of reason for the many and together we can all speak as one for change."
Additional background:
What projects predated your current rides?
In 2002, my first car was a 1990 Toyota Corolla custom widebody sedan. It was modified on air bag suspension along with a custom Honda Accord front and Subaru WRX rear conversion. Then I got into drifting between 2003 – 2008, going through three Nissan 240sx vehicles. I held many events at Willow Springs International Raceway during those times and met many other car enthusiasts along the journey.  Eventually, I bought a second-generation 4runner in 2010 then moved onto a Toyota Tacoma PreRunner.
Favorite automotive memories?
Attending the Long Beach Grand Prix in the late 1980s as a kid was where it all began for the love of motorsports.  Another inspirational event was taking an auto mechanic class in high school where an assignment was to take apart an engine completely then rebuild it back to life.
Which vehicle tops your wish list?
A first-generation Hakosuka Skyline GT-R (1969-1972) and a 1984 Toyota 4runner.
Why is the annual CCAD celebration important?
Collector Car Appreciation Day (CCAD) is the annual holiday our government recognizes to raise awareness of celebrating the classics of the past and the future. Also as important, the occasion is more than just a gathering of automotive enthusiasts—it is an opportunity to embrace society by giving back. Whether by a donation, holding a fundraiser, or supporting a charity, there are so many ways to give back on behalf of our hobby.
Why should others be involved with the SAN?
The SAN keeps us updated on unfair automotive laws and voice our stance to protect our hobby. The more we act together, we show our presence. The SAN helps us to be heard through collective support.
EDITION 183