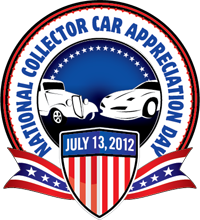 Lawmakers Acknowledge Importance of Collection and Restoration of Collector Cars
The U.S. Senate passed Senate Resolution 452 (S. Res. 452) at the request of the SEMA Action Network (SAN) designating July 13, 2012 as "Collector Car Appreciation Day."  The date marks the third commemoration in what has become an annual event to celebrate and raise awareness of the vital role automotive restoration and collection plays in American society. 
A growing list of scheduled events, like car shows, cruise-ins and parades, will be held in support of this annual celebration. The SAN is maintaining the event list to commemorate the day on its website here.  Individuals, car clubs and business owners interested in publicizing events can submit the details here: http://fs23.formsite.com/andreac/form5/index.html.  If you are unable to celebrate on July 13th, SAN encourages events to be scheduled throughout the month of July.  Event organizers will be sent a copy of the official Senate Resolution for display at each event.
 
States, cities and two Canadian provinces joined the U.S. Senate last year by passing their own proclamations and resolutions.  This year, the Hawaii State Legislature has already passed two resolutions and several other states are pursuing similar initiatives.
 
For questions, contact SAN Director Colby Martin at 909/978-6721 or san@sema.org.  You may also download the official logo and flyer from the homepage and help promote this special day.