◄ Back to Driving Force, Spring 2015
Pro-Hobby Bills on the Move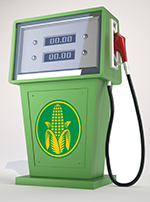 Iowa Nitrous Oxide: The SAN is supporting legislation to permit motor vehicles equipped with nitrous-oxide systems. Under the bill, the system must be disconnected when operating the vehicle on public highways. The bill allows for the installation of nitrous-oxide systems as long as the feed lines are disconnected or the canisters are removed while the vehicle is being operated on a public road.

Oregon Ethanol: The SAN is supporting legislation to remove the requirement that all gasoline offered for sale in the state contain a percentage of ethanol. Currently, the state requires that "a retail dealer, nonretail dealer or wholesale dealer may not sell or offer for sale gasoline unless the gasoline contains 10% ethanol by volume."

Vermont Title Issuance: The SAN is supporting legislation that would ease the burden on hobbyists by requiring the Commissioner of Motor Vehicles, upon the owner's request, to issue titles for vehicles not currently required to be titled under Vermont law. These vehicles would include those 15 years old and older. The bill authorizes the state to pass along to the vehicle owner reasonable costs (up to $100) for staff time incurred in investigating and fulfilling a title request.