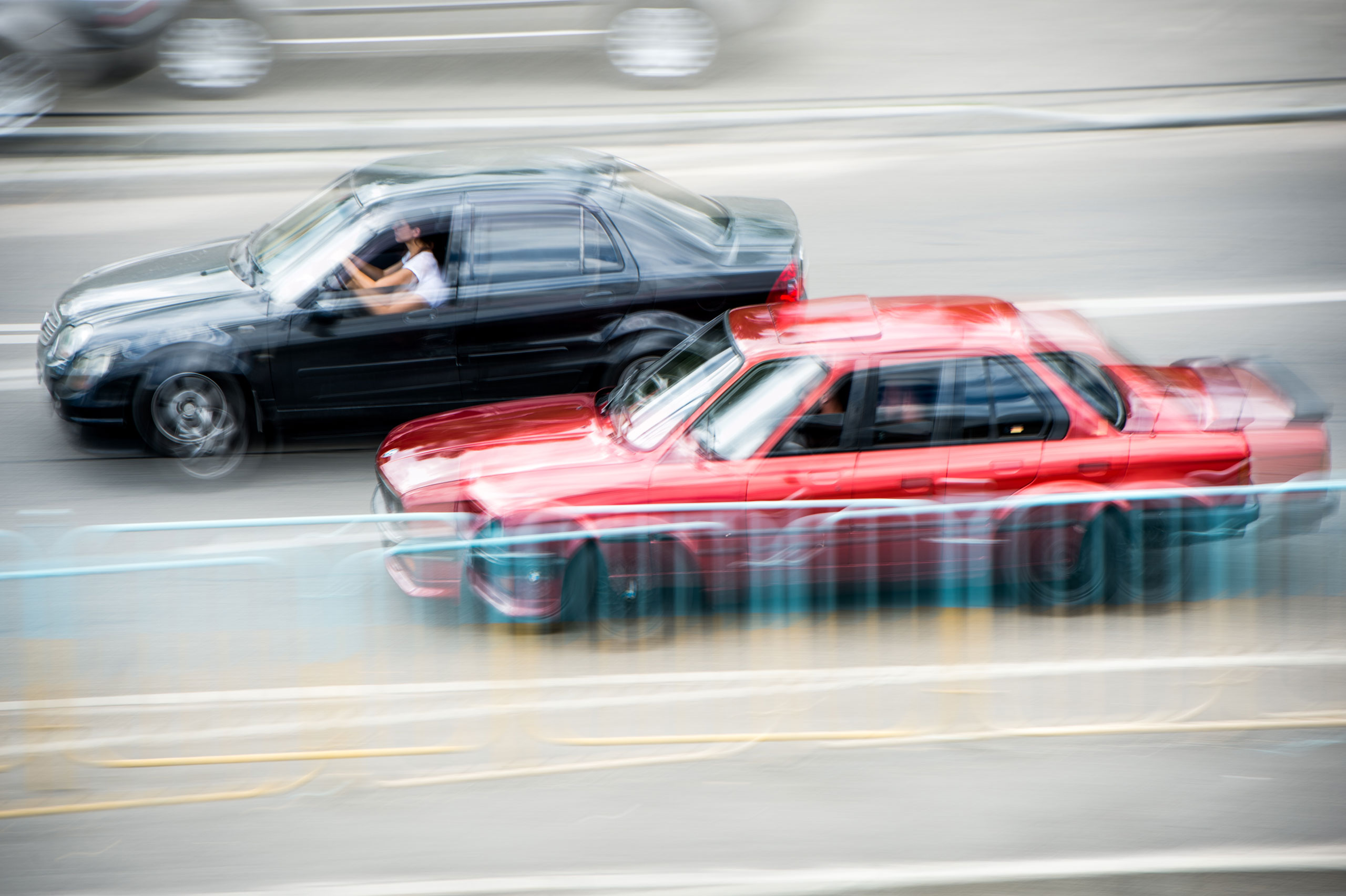 COVID-19's Unexpected Automotive Consequences
New Legislative Proposals Target Street Racing, Loud Vehicles
By Christian Robinson
When the COVID-19 pandemic took hold in early 2020 and stay-at-home orders became the "new normal," many Americans suddenly found themselves stuck at home with spare time on their hands. Often, this meant new hobbies or binging classic TV shows. For gearheads across the country, it was a new opportunity to put in quality time on the project car that had been collecting dust in the garage. As a result, the automotive hobby experienced a boom. Unfortunately, not all the automotive trends to emerge from the pandemic were positive, especially when it came to state legislation.
The early days of the COVID-19 pandemic were uncharted territory for most Americans. Business as usual had been turned on its head by wide-ranging shutdown orders. Unless travel was "essential," Americans were told to remain at home. As a result, roadways were eerily empty. While most people heeded instructions to limit their time spent out and about, others saw an opportunity to behave badly.
Illegal street racing took off during the pandemic, sometimes to deadly effect. In New York City, incidents of illegal racing increased 500% from 2019, while the city of Albuquerque, New Mexico handed out thousands of tickets during a crackdown last fall. In Arizona, Georgia, and Oregon innocent bystanders lost their lives after being struck by out of control racers. As a result, at least a dozen states have taken up measures to crackdown on those who feel the need to turn public roadways into their own personal dragstrips. While most states already have laws on the books making street racing illegal, the latest efforts sought to increase and expand the penalties, including substantially raising fines and jail time, seizing vehicles, and enforcing against anyone involved in the practice, even if they aren't behind the wheel.
The SEMA Action Network (SAN) has long held that all racing should take place on the track and not public roads. While none of 2021's proposals to curb illegal straight racing impact law-abiding enthusiasts, the Association continues to monitor and track such legislation in all 50-states. To see if your state is considering new restrictions on street racing, please visit: semaSAN.com/legislation.
Illegal street racing bills weren't the only automotive trend emanating from state capitols this year as a result of COVID-19. Motor vehicle exhaust noise also found itself in the crosshairs. For many workers across the country, the pandemic meant an unexpected shift to remote work. Office settings suddenly changed from cubicles to dining room tables with business being conducted on Zoom. Not only that, but with gyms and fitness centers closed, people were forced to exercise in the great outdoors. Additionally, an evening spent at a local eatery meant dining al fresco. As a result, people became far more aware of their surroundings, and the noises that come with them, especially from cars and trucks.
So far in 2021, 11 states have introduced bills aiming to curb the amount of noise emitted from a vehicle's muffler. While no two states' means of achieving this goal have been identical, they all have one thing in common: they were requested by constituents upset by loud vehicles in their community. In some instances, this presented an opportunity for the SAN to promote its model legislation, which sets a reasonable exhaust noise limit of 95-decibels when using an objective Society of Automotive Engineers (SAE) test. Georgia, Maryland, Hawaii, and Texas each opted to go this route, which sets the bar high enough to allow enthusiasts to enjoy their passion.
However, some lawmakers had their own ideas in mind when it came to regulating muffler noise. In New York, Nevada, Vermont, and Oregon, legislators proposed banning any modification to a vehicle's exhaust system that made it louder than when it left the dealership. This approach is problematic for several reasons. For starters, it sets hundreds, if not thousands, of exhaust noise standards for police to enforce. For example, a mid-size family sedan may emit 80-decibels of noise, while a high-performance sports car emits 95-decibels. It is unreasonable to expect law enforcement to know the factory noise level for thousands of makes and models. Worse, the owner of the same sedan may install a new cat-back exhaust system made for improved performance that marginally increases the vehicle's noise. If those states had their way, the modified grocery getter would be illegal, while the louder stock sports car passes muster. It simply defies logic.
Fortunately for enthusiasts and the supporting marketplace, SAN staff have been successful thus far in killing or amending any onerous proposals before they become law. Why? The SAN's position on exhaust noise is well established. For decades, the SAN has successfully worked to ensure that states enact reasonable muffler noise laws that are not burdensome to the hobby while not creating a nuisance for local communities. Successfully enacted in states such as California, Maine, and Montana, SEMA's model bill sets one exhaust noise limit (95-decibels) and uses an objective test procedure (SAE J1492) to determine compliance. The more states that enact the bill, the easier it is to get others to do the same.
Has your home state enacted the SAN's exhaust noise model bill? To learn more, visit semaSAN.com/Noise to find out.