Racing Legend Richard Petty and SEMA Advocate for RPM Act in Washington, D.C.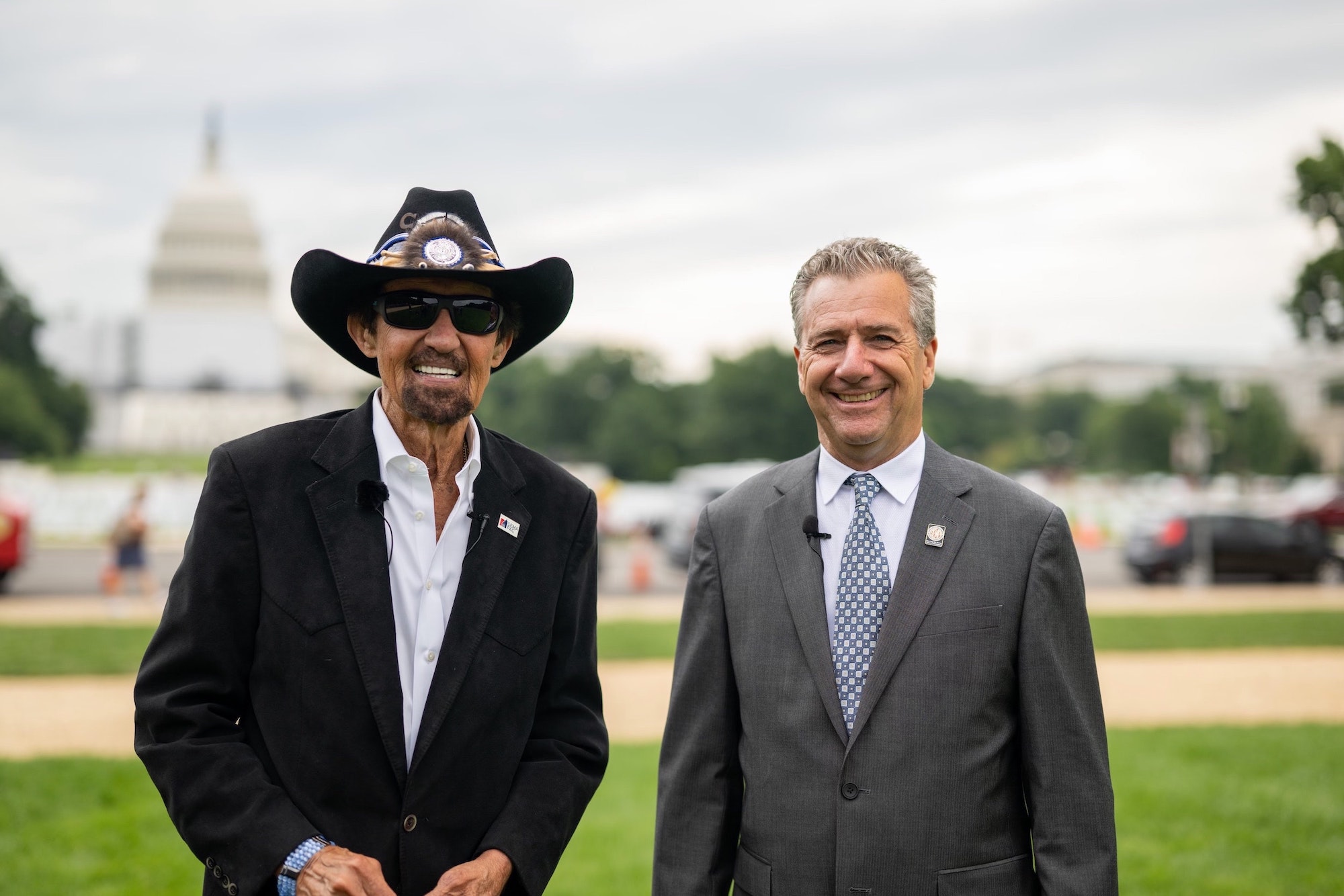 On Tuesday, July 19, "The King" Richard Petty joined SEMA CEO Mike Spagnola in the nation's capital to advocate for Congress to pass the Recognizing the Protection of Motorsports Act (RPM Act). The bipartisan bill (H.R. 3281/S. 2736) protects Americans' right to convert street vehicles into dedicated racecars and the motorsports-parts industry's ability to sell products that enable racers to compete. 
Like most NASCAR drivers, Petty competed in racecars that started out as street-legal vehicles. The U.S. Environmental Protection Agency (EPA) maintains the position that such modified race vehicles are not legal under the Clean Air Act, threatening many classes of racing along with an industry that employs tens of thousands of Americans and contributes more than $2 billion to the U.S. economy each year.
Petty and Spagnola sat down with key members of the U.S. Senate and House of Representatives to advocate for the interests of racers, enthusiasts, builders, tracks, sanctioning organizations and businesses, while also looking to gain stronger congressional support to protect one of America's oldest pastimes and hobbies: motor-vehicle racing.
READ MORE