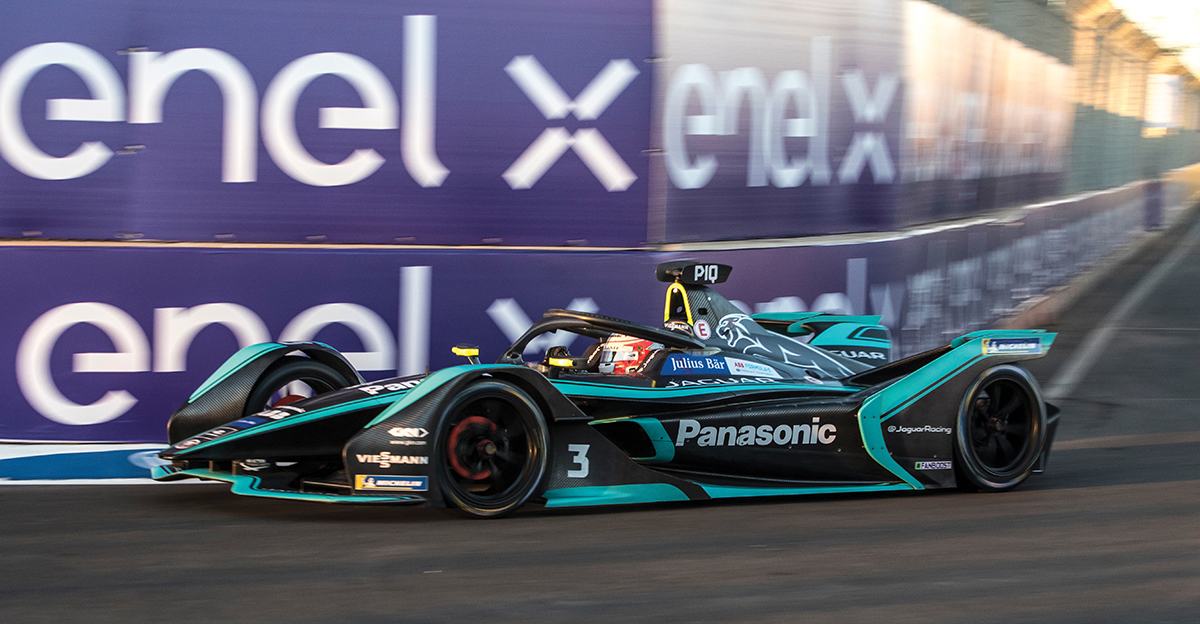 Emerging series Formula E is seeking to bring electric-powered motorsports into the mainstream.
---
The Sound of Silence
By Colby Martin
A finely tuned exhaust system is the automotive community's unifier. A single engine fires up and crowds go silent to analyze. I've found this to be true no matter one's personal taste in rides. In a hobby filled with unlimited options and subtleties, the melody of a powerplant offers coveted music to the ears. Sure, favoring performance is common. Many focus on style while others prefer refined sound, some opt for factory authenticity and still more go for pure volume. In the end, the desired result is usually a mix of attributes to strike a unique balance.
For the full effect of a powerplant's range of notes, head to the racetrack. I was fortunate to grow up in a family that exposed me to motorsports in a variety of styles. Like many, I continue to explore as many forms of racing as possible to find the fun, and greater respect, of them each. Television does no justice—you have to experience it live! The nuances can only be fully appreciated when the senses can take it all in.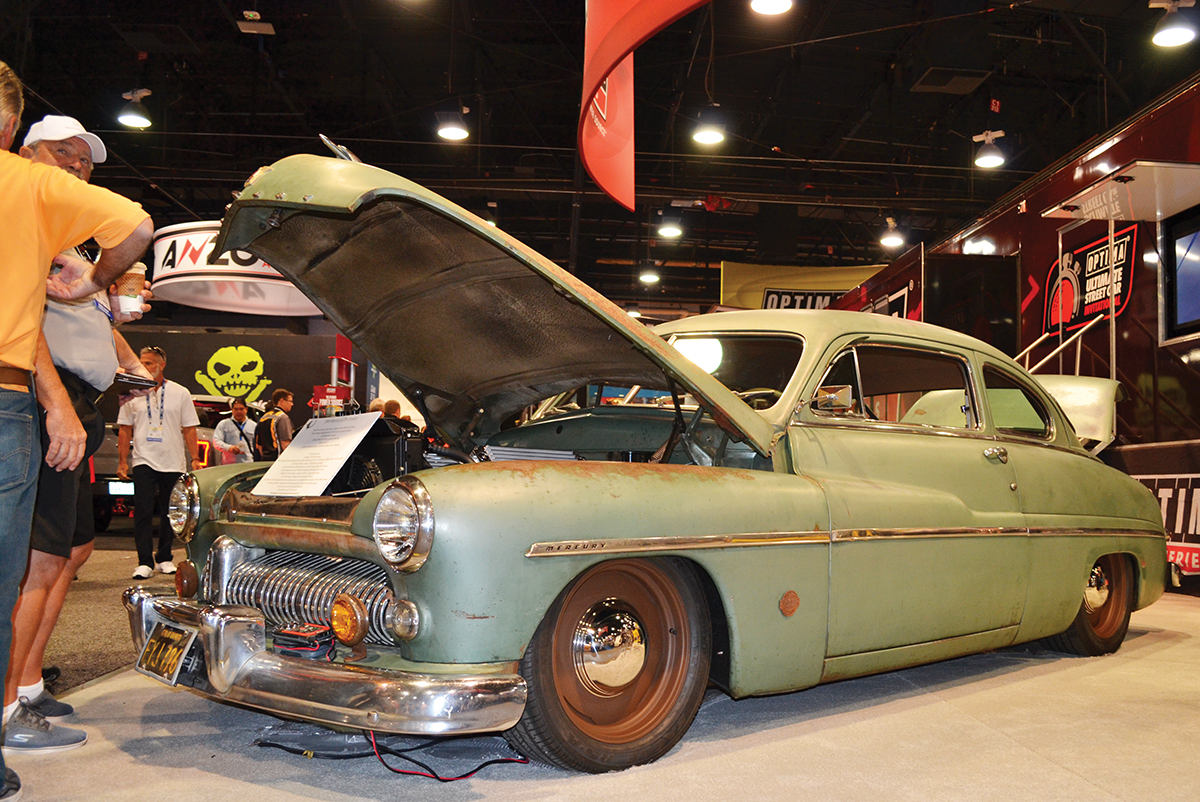 Most would never guess that the latest ICON Derelict, a well-preserved '49 Mercury, has a dressed-up Tesla motor under its hood.
---
Admittedly, there is one fairly new type of competition into which I've felt reluctant to invest anything: Formula E. The simple but major reason stems from the lack of sound. Apparently, I'm not alone. The automotive community at large has not yet reached a solid consensus either. Sure, the series is symbolic of progress and technology but shrouded in skepticism. Naturally, the expected attention of rich and famous personalities has already been caught—at least for the moment. While the concept sounds great in theory, a key sensory feature is inherently missing. It will be tough to overcome this fact and attract the mass interest needed to pave the way for dedicated fan bases to rival today's top draws.
Now consider the future where vehicle electrification on the roads and highways will be commonplace. A time-traveling DeLorean isn't needed for pointing out that this moment is certain to become a reality—possibly sooner than expected. Automakers worldwide continue to develop fully electric powerplants. There is scientific potential, of course. Anyone who's ever played with small-scale electric cars and trucks—think those of the R/C and slot-track variety—knows that the torque and power band are phenomenal. Heck, even karting can be a gas without burning gasoline!
I find the idea intriguing that a fleet of full-scale, untethered slot cars will be available, but at what price? Where will our interests fit into the mix? For starters, Jaguar has announced plans to build an electric version of the iconic E-type. Chevy's conceptual twist on their legendary dragstrip terror also favors batteries: Camaro eCOPO—complete with a separate crate-motor offering. My favorite treatment so far was conceived by Jonathan Ward and crew's latest ICON Derelict. Their patina-laden '49 Mercury made its debut at last year's SEMA Show. Not a surprising choice, given this model is often considered the quintessential "kustom" donor car. The twist? Underneath the vintage factory charm lay a Tesla-powered feat of engineering, masterfully executed with grace.
What will be the response should engines fall silent? Pondering this unknown can bring a range of emotions. As always, the proverbial end of an era forces us to cope with a new status quo. But if there's anything that our hobby does extremely well, it is adapt and persevere in spite of adversity. Plus, there is a growing awareness, engagement and influence in government through the SAN-organized advocacy. Keeping the government in check is an ongoing duty for our hobby's well-being. Continue to do your part by knowing the proposals currently impacting us and what you can do to help as a critical moment arises. Invite others to participate now. Ask for their commitment by sharing the link: www.semaSAN.com/Join.

—IGNITED WE STAND!