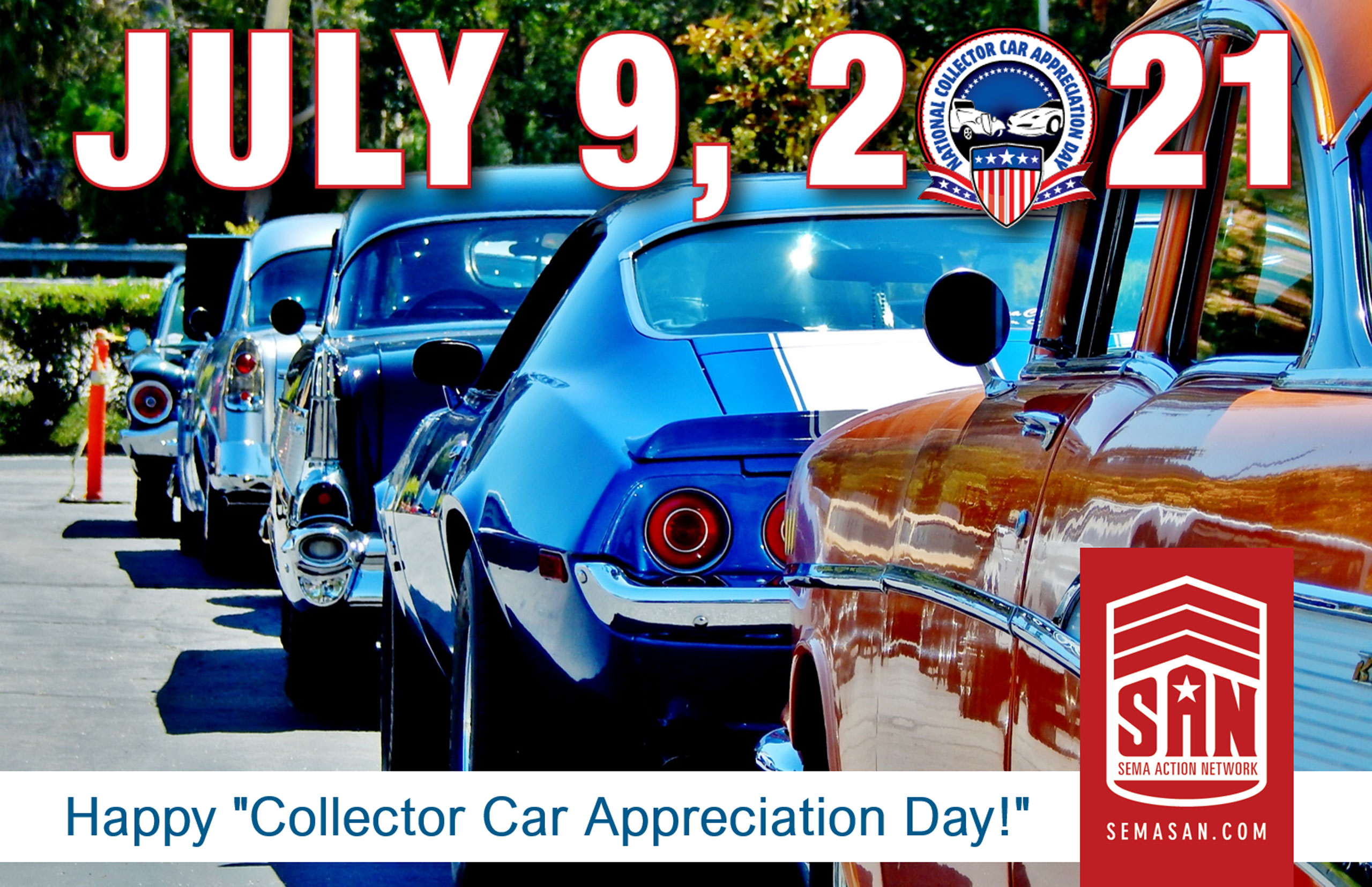 Today, automotive enthusiasts nationwide are celebrating this year's Collector Car Appreciation Day (CCAD)! The SEMA Action Network (SAN) encourages you to find and attend an event near you—use the link below for the official list posted on the CCAD homepage. Post on social media using the hashtag #CCAD and tag the celebration's Facebook fan page: @CollectorCarAppreciationDayCCAD
Earlier this year, the U.S. Senate passed Senate Resolution 292 (S. Res. 292) at the request of the SAN recognizing July 9, 2021 as CCAD. A similar resolution was introduced in the U.S. House of Representatives (H. Res. 491). The date marks the 12th commemoration of what has become an annual event to celebrate and raise awareness of the vital role automotive restoration and collection plays in American society.
Thank You for Honoring Our Automotive Holiday!
Please spread the word to others! Use the following SAN website link for full details.
FULL DETAILS