Lawmakers Love Formula Drift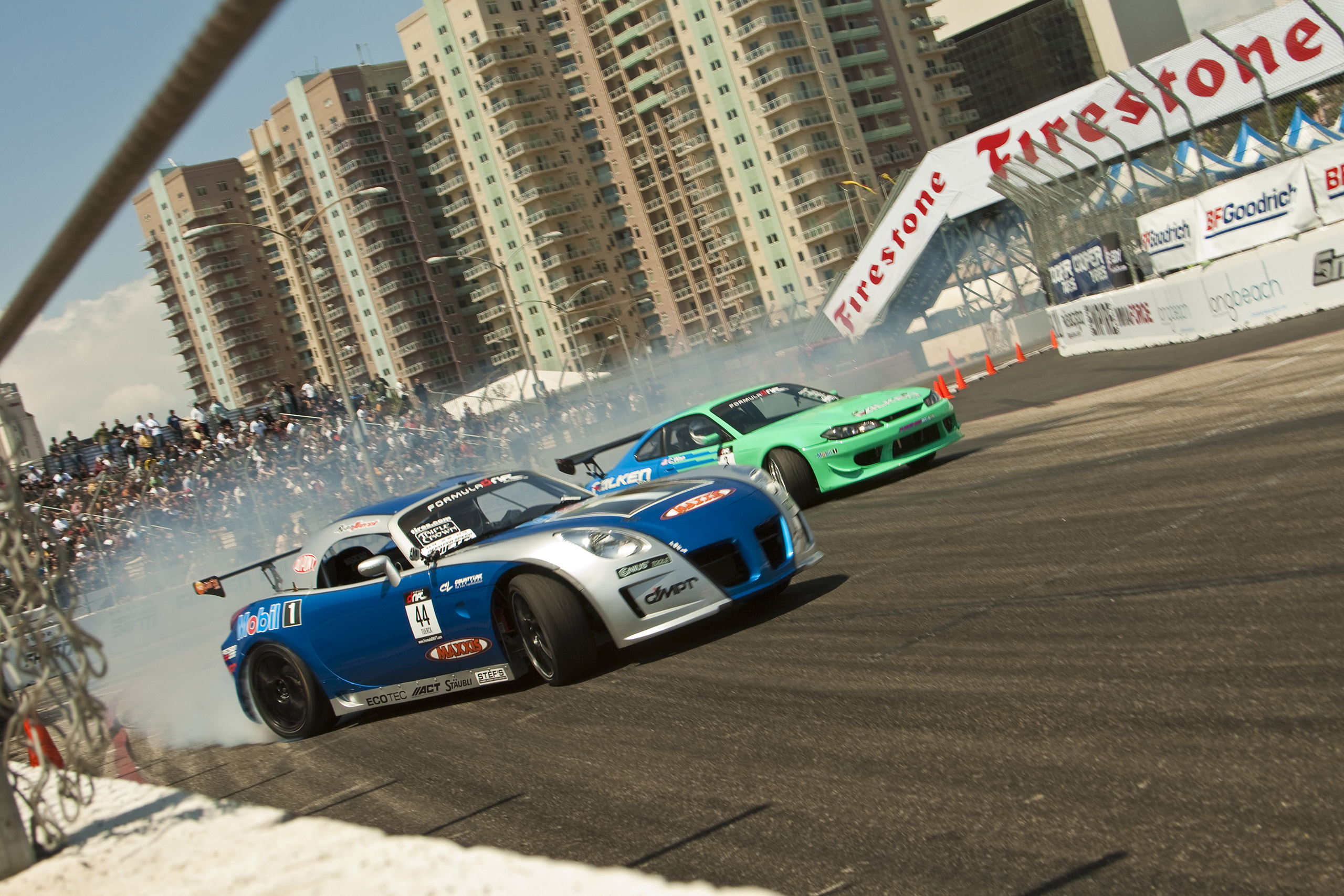 Key Congressmen Take in Formula D, Which Seeks Certainty Provided by RPM Act
By Eric Snyder
When the average person thinks of racing, they usually picture an oval speedway, road course circuit or a dragstrip. While it's true that these types of racetracks dominate the hobby, motorsports today encompasses so much more. From off-road racing to land speed racing, rock crawling, drifting, and even donk racing (big wheel vehicles), it's clear that motorsports today is a big tent with something for everyone. SEMA and PRI are committed to shining a light on all the exciting things taking place on four wheels, recently hosting two key members of Congress, U.S. Representatives Frank Pallone (D-NJ), the Chairman of the U.S. House Energy & Commerce Committee (E&C), and Darren Soto (D-FL), an E&C Committee member and RPM Act cosponsor, at Formula Drift events in New Jersey and Florida. Both lawmakers had a chance to see firsthand the importance of racing in their districts, and their time at the track reinforced the need to pass the Recognizing the Protection of Motorsports Act (RPM Act), which would provide legal certainty to thousands of racers who compete in modified production vehicles and to the businesses that produce and sell racing products used exclusively on the track.
U.S. Rep. Frank Pallone Visits Formula Drift Event in Englishtown, New Jersey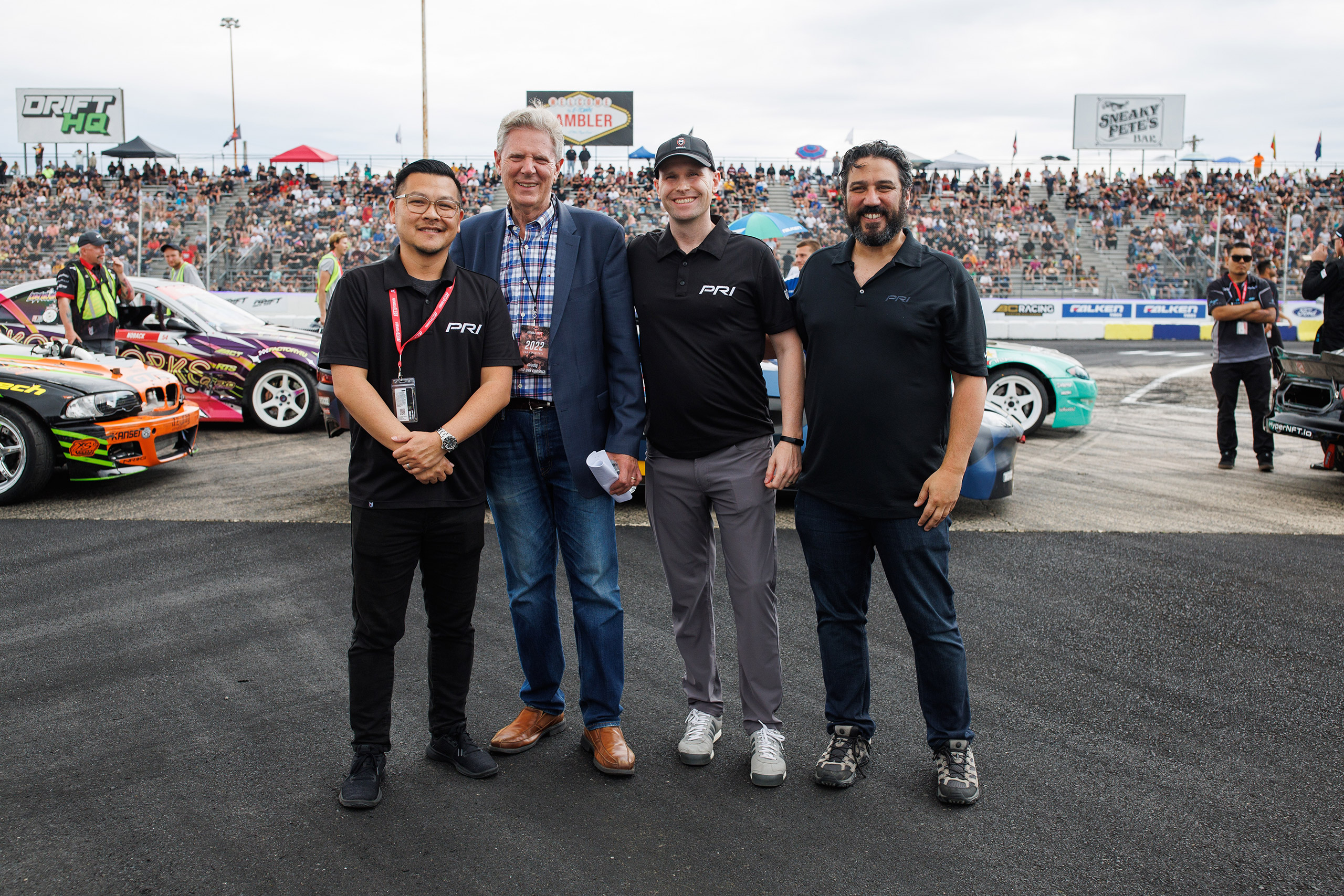 Rep. Pallone is one of the most important and influential policymakers in Washington, DC. As Chairman of the E&C Committee—which has one of the broadest jurisdictions of any congressional committee, including automotive, health care, energy, environment, commerce, food and drug safety, consumer protection, telecommunications, and the internet—he is a leading voice in Congress when it comes to making public policy surrounding the vehicles we love to drive, including street vehicles and racecars. Chairman Pallone is very familiar with the RPM Act and his support is critical to our efforts to pass the bill in 2022.
Rep. Pallone's visit to Old Bridge Township Raceway Park in Englishtown, New Jersey for the Formula Drift event reinforced his support for the motorsports community. In addition to watching PRO Series drivers compete, Chairman Pallone met with Mike Napp, Owner of Old Bridge Raceway Park, members of the U.S. Air Force, racing businesses from New Jersey, and PROSPEC Drivers from the Garden State, including Ricky Hoffman, Alex Jagger, and Matthew Bystrak. Chairman Pallone was honored during the PRO Series opening ceremonies for his efforts to support motorsports. 
"It was great to visit Formula Drift at Raceway Park and meet with fans, the teams, and hardworking crew who are so committed to this sport," said Rep. Pallone. "I especially enjoyed having the chance to check out one of the cars on my own. I wish everyone the very best of luck in their competitions this year."
As a native and lifetime resident of Long Branch, located along the northern part of New Jersey's picturesque coastline, Chairman Pallone grew up listening to the music of the Garden State's favorite son, Bruce Springsteen. For those of you less familiar with The Boss, his love of muscle cars and speed is well documented in his music. That same passion for cars and modifying vehicles is still a vibrant part of the culture in and around Rep. Pallone's district, which includes Monmouth and Middlesex Counties. Chairman Pallone looks back fondly on the many afternoons he spent taking in races at Wall Speedway with his children as they were growing up.
U.S. Rep. Darren Soto Visits Formula Drift Event in Orlando, Florida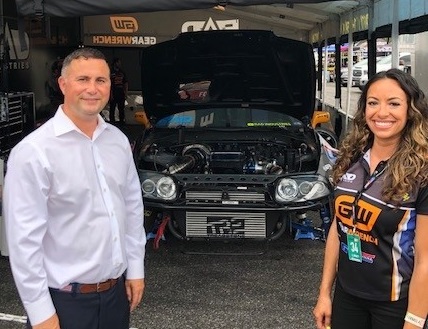 When the Formula Drift series came to Central Florida, Rep. Soto jumped at the chance to take in the competition at Orlando Speed World. While Rep. Soto will modestly tell you that he is not a car guy, my conversations with him would beg to differ. The Congressman has great insight on the automotive trends and the vehicles he likes. Rep. Soto also happens to be the owner of a 2011 Ford Mustang convertible that he enjoys taking out when he's back home.
Rep. Soto has been a strong advocate for the RPM Act, using his position on the E&C Committee to advocate for the bill's passage. He is also a sponsor of the Right to Equitable and Professional Auto Industry Repair (REPAIR Act), a bipartisan bill that would ensure enthusiasts, aftermarket businesses, and repair shops have access to the information and tools that are needed to maintain and modify vehicles.
In addition to watching Pro Series drivers qualify, he accompanied Ryan Sage, President of Formula Drift, on a tour of the event that included meetings with racers, exhibiting businesses from Florida, and members of the U.S. Air Force. Rep. Soto met with representatives from BC Racing, Drift HQ, and LZMFG along with ProSpec driver Richard Advani and the race team for ProSeries driver Dan Burkett.
"It was great to see so many local businesses working hard to make exciting drift racing events happen," said Rep. Soto. "Events like Formula Drift not only promote safe legal racing, but they also bring visitors from all over to Central Florida. I am happy that our region was chosen to hold this event and hope it continues to happen every year."
Rep. Soto has lived in Orlando for nearly 20 years, although he is a native New Jerseyan. While studying economics as an undergraduate at Rutgers University in New Brunswick, New Jersey, he interned for his local Congressman Rep. Frank Pallone. After graduating, he worked in the insurance industry before attending the George Washington University Law School. Rep. Soto followed his family to Orlando after graduating law school, opening a legal practice that included family law, civil litigation, and real estate law. He was elected to the Florida House of Representatives in 2007, served in the Florida Senate (2009 to 2016), and was elected to Congress in 2016.
Rep. Soto's congressional district includes all of Osceola and parts of Orange and Polk Counties. He is running for a fourth term in November.
Modifying vehicles is a tale as old as time. Ever since the birth of the automobile, gear heads and automotive innovators ranging from small businesses to automakers have been working to make vehicles faster and more efficient for motorsports competition. Formula Drift represents a segment of the hobby that personifies this rich tradition and its constant evolution. SEMA is inspired by the creativity of racers, industry brands, and organizations like Formula Drift that rely on converting street vehicles for the track, which is why the association is at the forefront of the effort to pass the RPM Act and protect the right to modify.
Based on EPA's interpretation of the Clean Air Act (CAA), the modified production cars used in Formula Drift are a violation of the 1970 law even though they are trailered to and from the track in the same way that purpose-built vehicles are transported to races. The EPA maintains that purpose-built racecars are not subject to the CAA because they were never street legal and thus can never be driven on the road. However, the agency's position is that racecars that have been converted from previously street-legal vehicles can never have their emissions system modified from their original, EPA-certified configuration. This is where Congress comes in, as lawmakers can pass legislation to clarify that it is not a violation of the CAA to convert a street vehicle into a dedicated track vehicle, which would protect racers and businesses that produce, sell, and install performance parts for motorsports competition.
SEMA is working closely with members of Congress to pass the RPM Act and override the EPA's position on modifying street vehicles for the track. While much of our advocacy takes place on Capitol Hill, the most important thing we can do is bring lawmakers to motorsports events to see firsthand what is at stake and why the right to modify vehicles for racing must be protected in federal law.
While drifting's roots are firmly planted in Japan, this form of motorsports competition has grown in popularity all over the world. Formula Drift (also known as Formula D) is the premier North American professional drifting championship series featuring eight events each year. Each event consists of an eight-round championship where competitors are judged based on their line, angle, and style, rather than who finishes the course in the fastest time.
Formula Drift features production vehicles that are either rear wheel drive or all-wheel drive cars that have been converted to rear wheel drive. The series is known for having an open engine rulebook, as drivers can also swap engines from manufacturers other than the company that made the vehicle. Formula Drift Drivers can also modify the engine, transmission, ECU, and/or final drive modifications, resulting in a huge variety of engine/chassis combinations as well as power outputs of 800 horsepower or more. Suspension tuning is also a vital part of any successful Formula D team.
Formula Drift blends traditional racing and extreme sports, which has made the series incredibly popular with the under 35 crowd, bringing a diverse group of young men and women into the world of motorsports and modifying cars.
Formula Drift features licensed drivers competing in the PRO and PROSPEC series. Drivers in North America can also compete in regionally sanctioned PRO/AM organizations for licensing. Winners and high finishers of these feeder series are then able to enter the Formula DRIFT PROSPEC series, a secondary national tour where they compete to move up to the main series.
Formula Drift Events: