One on One with Utah's U.S. Representative John Curtis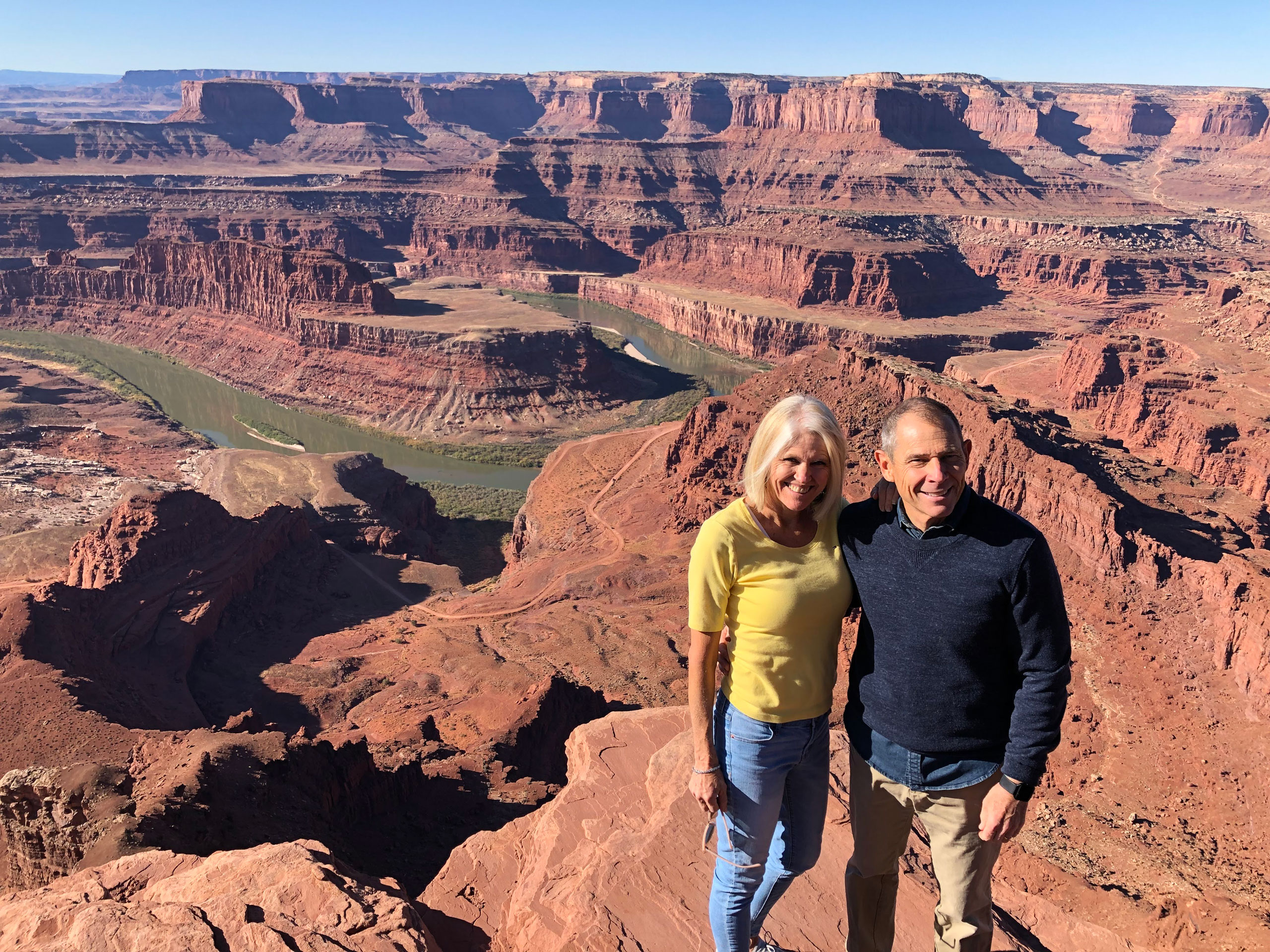 By Eric Snyder
I recently had the pleasure of interviewing U.S. Representative John Curtis (R-UT), who represents Utah's third congressional district, which borders Arizona and extends over 300 miles north to just outside of Salt Lake City, Utah. It is home to Moab and some of the best outdoor recreation opportunities in the nation—from canyons and red rock country to snow-capped mountains.
Rep. Curtis has proven himself to be a thoughtful lawmaker during his three terms in the U.S. House of Representatives, and he is a strong ally of the automotive aftermarket. He is an avid motorcyclist and outdoor enthusiast, speaks fluent Mandarin, and is one of the most genuine members of Congress.
Rep. Curtis was born and raised in Salt Lake City and first became interested in politics when he volunteered for his mother's campaign for school board. After graduating from high school, he served a two-year mission in Taiwan through the Church of Jesus Christ of Latter-day Saints before attending Brigham Young University, where he earned a degree in business. After college, Rep. Curtis was a salesman at the Citizen Watch Company before going to work for the O.C. Tanner Company.
In 2000, Rep. Curtis purchased a stake in Action Target, which manufactures custom shooting ranges and portable steel targets for military, law enforcement and commercial applications in addition to delivering and installing indoor and outdoor range equipment throughout the world. Rep. Curtis led sales and operations strategy for Action Target and worked with his partners to build the business.
He served as mayor of Provo City, Utah, from 2009 to 2017, where he was known for his personal approach to governing and outreach to residents. The Government Social Media group named him the number-one top elected official on social media, 2015. During his two terms as mayor, Provo ranked number one in the nation for business and careers by Forbes as well as number one for well-being by Gallup.
When U.S. Representative Jason Chaffetz (R-UT) resigned from Congress in 2017, Rep. Curtis decided to run for the seat, winning a three-way special-election primary in August 2017 and then the November 2017 general election. During his first year in office, Rep. Curtis introduced 12 bills, three of which were signed into law: The POPPY Study Act to combat the opioid crisis, the Public-Private Partnership Advisory Council to End Human Trafficking Act, and the Small Business Access to Capital and Efficiency Act. Rep. Curtis's reputation as a strong policymaker helped to earn him a spot on the powerful Energy and Commerce Committee in 2021.
Rep. Curtis is a strong supporter of the Recognizing the Protection of Motorsports Act (RPM Act). He has also been a pragmatic voice in discussions over land-use policy, ensuring that roads and trails are open to motorized recreationists.
Congressman Curtis and wife Sue have six children and seven grandchildren. When he's not on Capitol Hill, Rep. Curtis is either spending time with his family, meeting with constituents, riding his motorcycle or enjoying the outdoors. Join me as we go behind the scenes with Rep. Curtis.
Driving Force: What was your first car?
John Curtis: My first car was a 1976 Volkswagen Super Beetle, bright cherry red. It was a fun car, and I miss it. Some days, I wish I'd never sold it.
DF: What do you currently drive? Do any of your vehicles have upgrades?
 
JC: I've got an F-150. It's an amazing truck. It has bigger tires and rims, and everything from floormats to running boards. It also has deflectors on the front hood to keep rock chips off it. It's got a small lift on it as well.
My first outdoor experience was on motorbikes rather than four wheelers, because my dad loved motorbikes. Our garage was full of everything from the 1970s version of a Honda 70 to the Honda 90. As a matter of fact, I still have my father's Honda 90. It has kind of a V frame and a trail gear. Then we had a Yamaha 125, and now I've got a street bike—a Kawasaki Vulcan 1600.
I went out to my garage a few years ago and said, "This is crazy!" I had, like, 10 bikes. I've pared it down to just a couple. My Vulcan 1600 has all the aftermarket products from saddlebags to handlebars to a windshield.
DF: Prior to getting into politics, you worked in the private sector, which took you all over the globe. Tell us about that experience.
JC: When I was a young man, I lived in Taiwan for three years. Part of that time was religious service; part of it was business. I owned, with two partners, a company that built shooting ranges around the world. I've been on thousands of shooting ranges. We sold the business a while ago, and that's when I ran for mayor of Provo.

At one point, we were using about 5% of the world's hardened steel in our factory to build shooting ranges, including a lot of ranges for law enforcement and recreation. We had some very proprietary products, bullet traps and trade targets. It was really a fun business.
DF: I know that you're a big outdoor enthusiast. When you're back in the district, what do you do for fun?
JC: If I have just a couple of hours, right behind my home is Rock Canyon. It's a world-famous rock-climbing canyon, and I like to hike or even run up the canyon. It's a pretty steep grade. From my house to the mouth of the canyon is about a half a mile, so I can either buzz up real quick on my bike or just run straight up it from my house.
If I have a little bit more time, my wife and I love to get down into my district. We have some of the most amazing recreational opportunities in the world in Utah's 3rd congressional district with Moab, Bears Ears and Emery County. We both love Lake Powell. We have a houseboat share and a boat we keep down at the lake. That is one of our favorite things to do. We also love to ski, although the older we get, the less skiing we do.
A few years ago, I had a significant birthday when I was mayor, and I wanted to highlight the city and prove that you could water ski and snow ski on the same day. Fifteen minutes from my house is a ski resort. We went skiing and then went 15 minutes the other direction and went water skiing.
DF: What can off-road enthusiasts do to make their voices heard in a constructive way that's going to help maximize their ability to achieve results?
JC: A couple of things come to mind. Your community does an amazing job of taking care of the places where they like to recreate. I would tell them to brag about their trail-preservation work and their efforts to preserve those beautiful outdoor areas. They do amazing work, and I'm not sure they always get credit for it.
Another thing is to be positive and constructive. That includes identifying issues in common with your lawmaker and things that are being done well. Lead with the positive, and then you can also circle around and let them know what they can be doing better. It's rare when members get complimented for the work they're doing. Usually, each member is doing something right.
The groups that build the best relationships with lawmakers are the ones who are appreciative of what we do on their behalf, and they lead with that and then follow up with what else they'd like us to be doing.

It's important to build a relationship in the good times so that when tough issues come along, you've got that relationship of mutual respect. Don't just wait until you have to do something that is difficult. Invite lawmakers to go out on the trails and help them have a great experience!


DF: You reintroduced legislation with Rep. Peter Welch (D-VT) that will more than double funding for the Recreational Trails Program (RTP), which has provided funding to states to develop and maintain outdoor recreational trails for the last 30 years. The program is incredibly important to providing motorized recreational access for four-wheeling and snowmobiling. Tell us a bit about the bill and its prospects in this session of Congress.
JC: The Recreational Trails Full Funding Act of 2021 helps to make sure that we have the funding and resources needed to take care of trails and other assets that we all enjoy so much around the country. RTP has created countless opportunities for motorized recreation and human-powered experiences.The program is modeled after the Highway Trust Fund and is funded through taxes paid on gasoline used to fuel snowmobiles, ATVs and other recreational vehicles that do not use highways. However, RTP is currently funded at $84 million annually, which is substantially less than is collected in taxes on fuel used by these vehicles. Our legislation will more than double RTP funding to at least $250 million and ensure that future generations get to visit the great outdoors, while supporting local economies and jobs, especially throughout rural areas.
DF: President Biden is receiving a lot of pressure to expand the Bears Ears National Monument beyond President Obama's original designation. I know that you have been actively engaging the Department of the Interior and working to make sure the administration's new boundaries are balanced. Do you anticipate that it will impact motorized access in a significant way?
JC: It's clear that the use of the Antiquities Act can dramatically limit access to trails, and that's very worrisome. It's not just trails that are at risk. It's grazing and other recreational activities that sustain jobs, careers and livelihoods, and I think that's why many people in the area push back. 
It's not that they don't want to preserve and take care of the area, but they're worried that an overly restrictive declaration from the president won't take into account the uniqueness of the land and the different opportunities for its use. I think most would agree that there are some areas that are appropriate for grazing, some areas that are appropriate for off-roading, and there are areas that are appropriate for different types of recreation. If we can come together and decide what those uses are, that's far better than an executive action that just prohibits everything.
The automotive community appreciates the support by Rep. Curtis for our hobby, especially four-wheelers.  It's a pleasure climbing forward together!