<< Back to Driving Force, February 2012
CLUB SPOTLIGHT

Pony Up
Early Mustang Club Raffles '85 Mustang GT for Charity

Kent Wooley from Arvada won a '85 Mustang GT that was given away at the Rocky Mountain Rod & Custom Show. For the last three years, the Early Mustang Club of Colorado has raffled off a Mustang and donated the proceeds to various charities. This particular Mustang GT came equipped with a 347 stroker engine, five-speed manual transmission, Roush quick-change rearend and a modified suspension. Several factory options were still intact, including power windows and a sun roof. According to the club, the real attention grabber was the black-and-silver paint scheme.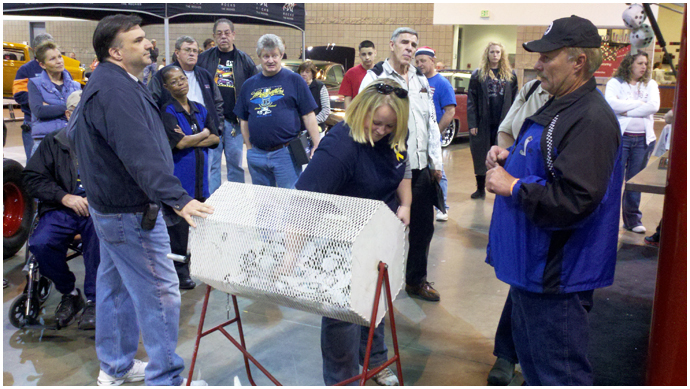 The Early Mustang Charity Fund has been raising money for nearly 20 years. The flagship charity for the past three years has been The Freedom Alliance Scholarship Fund. It provides scholarships for children of soldiers who have been killed or disabled in battle. Freedom Alliance Events Manager Amy Amundson was in town to pull the winning ticket.

In fact, the Club has donated more than $80,000 to the Freedom Alliance Scholarship Fund and dozens of local charities that benefit the needy and disabled citizens of the Denver Metro Area. The Early Mustang Club would like to thank the business sponsors who helped with their generous donations of goods and services as well as all the individuals who have contributed to the causes that they support.