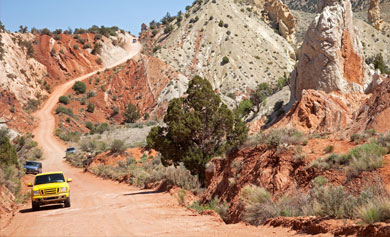 Like all niches of the auto hobby, off-roading is an activity enjoyed by countless enthusiasts and families all over the country. Responsible use of Off-Highway Vehicles (OHVs) allows off-roaders to enjoy all that America's landscape has to offer on two or four wheels.
SEMA Action Network (SAN) Launches Off-Roading ResourceWEB RESERVES
The SEMA Action Network (SAN) has created a webpage dedicated to laws and regulations affecting off-roaders, semaSAN.com/OffRoad. This valuable resource provides several key tools that will help you build a solid foundation of land-use knowledge. Among its contents are a broad overview of such topics as the key federal agencies managing public lands; major laws and regulations, such as the Endangered Species and Wilderness Acts, that affect access to public lands; private organizations who are active in the conservation of natural lands while supporting the hobby; and SAN position statements, which act as a guidepost for legislative and regulatory advocacy. Read more »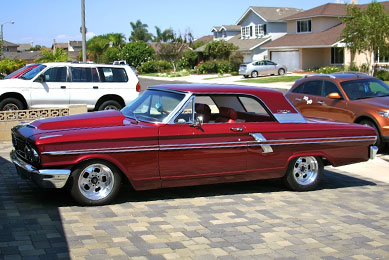 Thanks to 10+ years of effort by James Burrows, this 1964 Ford Fairlane Sport Coupe is equipped with numerous upgrades to its running gear. Acquired in 1995, this Crimson Pearl beauty runs a 393 c.i. engine, an AOD (automatic overdrive) transmission, 4-wheel disc brakes and a rack-and-pinion front-end.
Muscle car and street rod aficionado James Burrows enjoys the automotive hobby on the West Coast. Located near his home in Huntington Beach, California, Burrows has enjoyed convening with the Donut Derelicts group for nearly 30 years. Of his roughly 40 car history, the 1964 Ford Fairlane Sport Coupe shown above has required the most effort, according to James. A faithful SEMA Action Network (SAN) member for years, he feels the Street Rod/Custom Vehicle SEMA-Model Bill has greatly benefitted fellow gearheads across the country by creating special titling and registration designations for street rods, customs, replicas and kit cars. "I was grateful for the SAN's involvement in protecting parts vehicles from being eliminated in the Cash For Clunkers program," said Burrows. He also appreciates the many lawmakers in his state legislature that are aware of the concerns of auto enthusiasts. Thank you James, for your continued support of the SAN!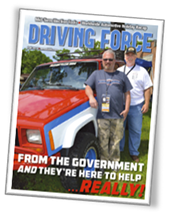 Put SEMA SAN on your Car Club's list: san@sema.org