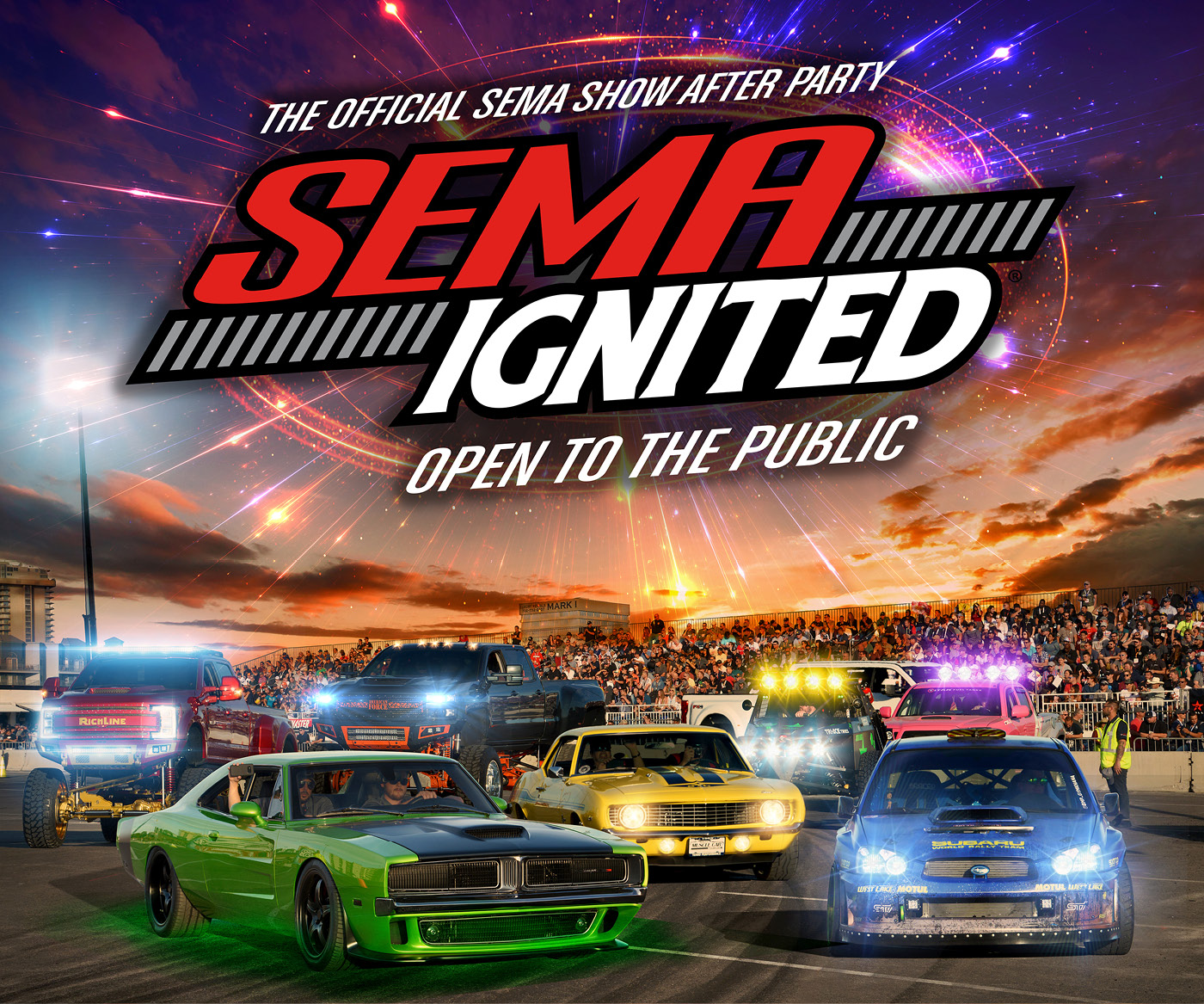 SEMA Ignited 2019 Invitation: Exclusive to SAN Members
SEMA Action Network (SAN) members, time to make plans!  In special recognition of your continued support on legislative issues important to the automotive hobby, we are inviting you to SEMA Ignited, the "Official After-Party" of the SEMA Show, FREE OF CHARGE (a $20 value).  Join us as we celebrate the top cars built for display at the trade-only SEMA Show.  Meet exhibitors, industry icons and SEMA Battle of the Builders® contestants.  Enjoy live drifting demonstrations, music, food trucks and much more!  SEMA Ignited will be held in the same location as last year at the Las Vegas Convention Center (LVCC) Platinum Lot—located on the east side of LVCC—on Friday, November 8th starting at 3:00 pm.
You will also be able to register up to 10 guests to join you at SEMA Ignited, compliments of the SAN.  Use the following personalized link below to confirm your party's attendance.
Registration deadline is October 14, 2019 for your complimentary passes to SEMA Ignited courtesy of the SAN.  We hope to see you in Las Vegas!
Thank you to those who have expressed an interest in attending the SEMA Show.  No access to the trade-only convention will be made available to the general public this year.
Legislative Alerts
SEMA SAN Strike Force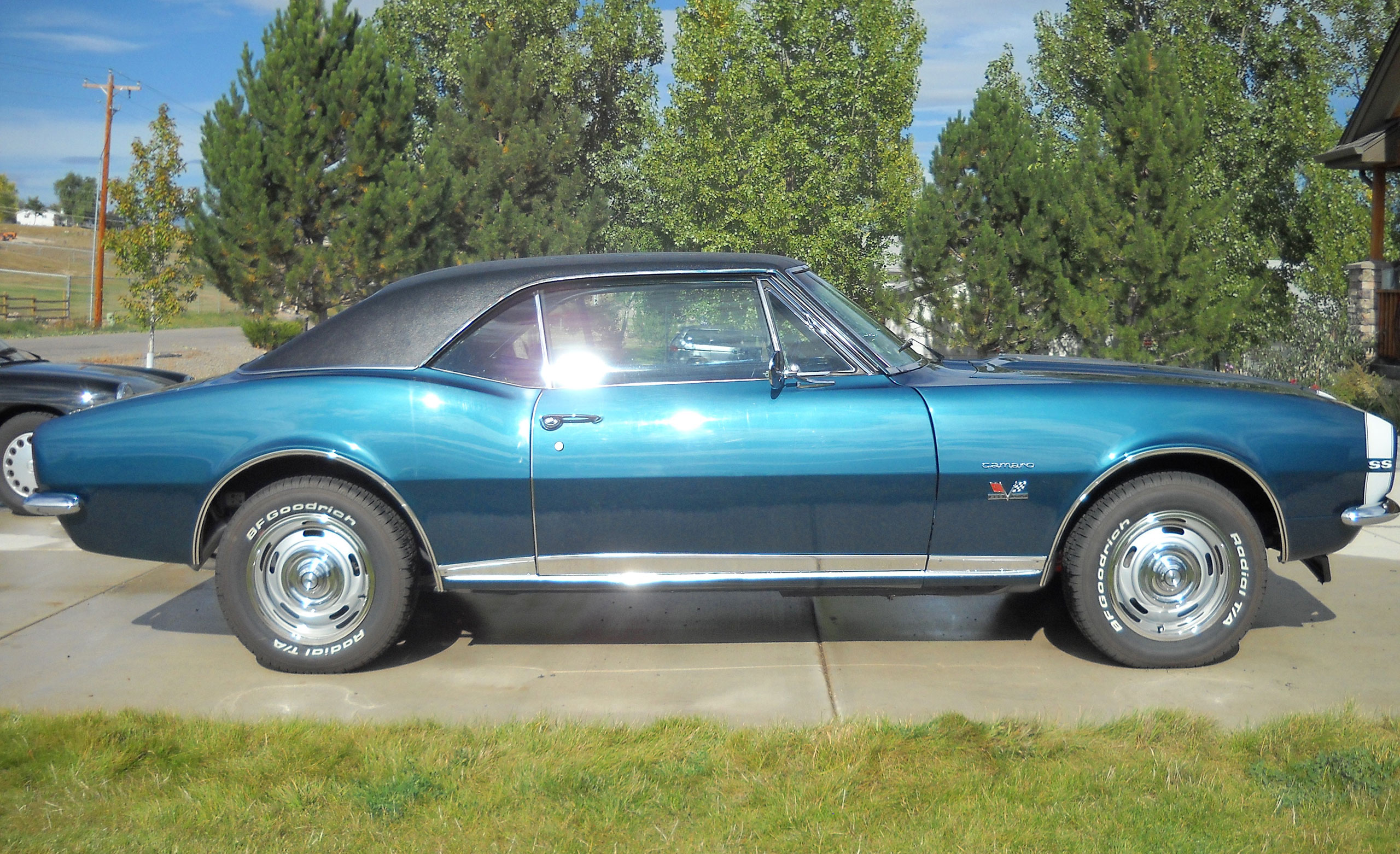 "My involvement with the SEMA Action Network (SAN) is based on my view that the automobile represents characteristics central to that which makes us Americans," explains Jeff Frazier.  "Namely, the ideas of freedom, hard work, innovation, competition, and community.  These values are to be celebrated and protected against attack.  The SAN is the most effective way for auto hobbyists to protect what we love.  Of course, the SAN website is a good place to learn how to help with advancing—and protecting—the hobby."  He also frequents Bring A Trailer, Hemmings and YouTube.
Jeff's first car, the 1967 RS/SS 396 Chevy Camaro pictured here, has been in his family since new.  "My uncle took delivery on February 24, 1967.  It was ordered without power brakes (later added) and power steering.  That said, it is a monster to turn at low speed!  It has an AM/FM radio along with an 8-track player and what looks to be like an early equalizer.  I drug the car around the country for years in various states of assembly while I was in the U.S. Coast Guard before settling in Montana."  The restoration was finished in 2008.  "The view of the car's rear will be very familiar to Ford owners..." he adds with a grin.  "In addition to my first car, I still have my first bicycle and my first wife!"
Additional background:
Any other automotive projects?  With nothing else at the moment, I am in search of the perfect 1969 Plymouth Road Runner.
Which vehicle tops your wish list? The 1934 Packard Le Baron Sport Phaeton—known as "Hussy"—at the Nethercutt Museum.
Have a fantasy powerplant? While the DOHC six-cylinder Jaguar is a beautiful British engine, I'd say the American-made Packard Twin Six.
EDITION 158