New Mobile App: Post & Find Automotive Events Near You
With a history of commitment to our hobby's important legislative issues, the SEMA Action Network (SAN) membership is invited to be among the first to try out a new tool specifically for car and truck enthusiasts. The MOTORin' automotive event finder has just been launched as a SEMA-supported online app and website to fit those on the move.

Created through a partnership between SEMA and ClassicCars.com, this resource is designed to make it easy to find events by date, location or categories, and to help event organizers reach more users—completely free of charge. The app, which is available for download now at no cost, includes hundreds of events. New events are being added daily. It is intended to be a cost-effective, modern tool to reach the enthusiast community and promote events ranging from car shows, auto auctions, drifting or race competitions.

Automotive event organizers throughout the country are welcome to submit their events without fee or obligation. Promoters can create an account by downloading the app. Once registered, promoters will be able to submit their events, along with details, a photo and a link to purchase tickets, if desired. Visitors will automatically obtain a list of upcoming events local to them when they access MOTORin', but can also search for events by date, location, distance, keyword or event category.

For more information or to begin posting events to MOTORin', download the app from the Apple App Store, the Google Play Store or visit www.motorin.com.
Bernie "Murf" Murphy can't spend enough time behind the wheel of his prized '58 Chevy Yeoman.
"Trailers are for boats; get out and ride!" is Bernie Murphy's motto. A fitting statement for the president of the Push Rods Car Club. "We build and maintain all our own rides; each of us has several." Also known as "Murf," he is very active in the car community near Jamestown, Tennessee. A dedicated reader of this Driving Force newsletter, he joins others across the nation who share concern about our automotive future and the emerging technologies to come. "I want ensure that us 'old school guys' are treated fairly when self-driving cars arrive," he says. "As always, if something needs to be done that negatively affects our hobby—just let me know and I will be Johnny on the spot!"
In addition to attending local shows throughout the year, Murf places a high priority on road trips using vintage vehicles. For instance, he has driven to the "Cruisin' The Coast" car show in Gulfport, Mississippi, seven times. "My wife and I put 1,844 miles round trip on our 6-banger!" In 2014, they made the cross-country "journey of a lifetime" to the first-ever SEMA Ignited "after-party" event following the SEMA Show. They covered nearly 2,000 miles to Las Vegas, Nevada—and then had to cover the same distance on the return home. "We included 1,000 miles of old Route 66 just for the memories!"

Among Murf's favorite rides is his trusty '58 Chevy Yeoman (pictured above). He says the wagon is rare; only 1069 were made. "It's nicknamed the 'Possum Killer' because of its LOW ride height. There are no airbags—where it sits is where it rides." The original 235 c.i. straight-6 engine and "3-on-the-tree" are nostalgic, while power disc brakes make long trips more comfortable. "It draws attention everywhere it goes," he states proudly. "PK" is now undergoing a transformation. "It's been sitting since Hurricane Nate chased us out of Gulfport last October and blew the tired old 6 cylinder. If you go to looking for me, look in the garage!"

Best of luck with the rebuild of your beloved wagon, Murf. Hope to see it back on the road very soon!
Stay Up-to-date on the RPM Act
Get the latest information on the motorsports bill at
sema.org/epa-news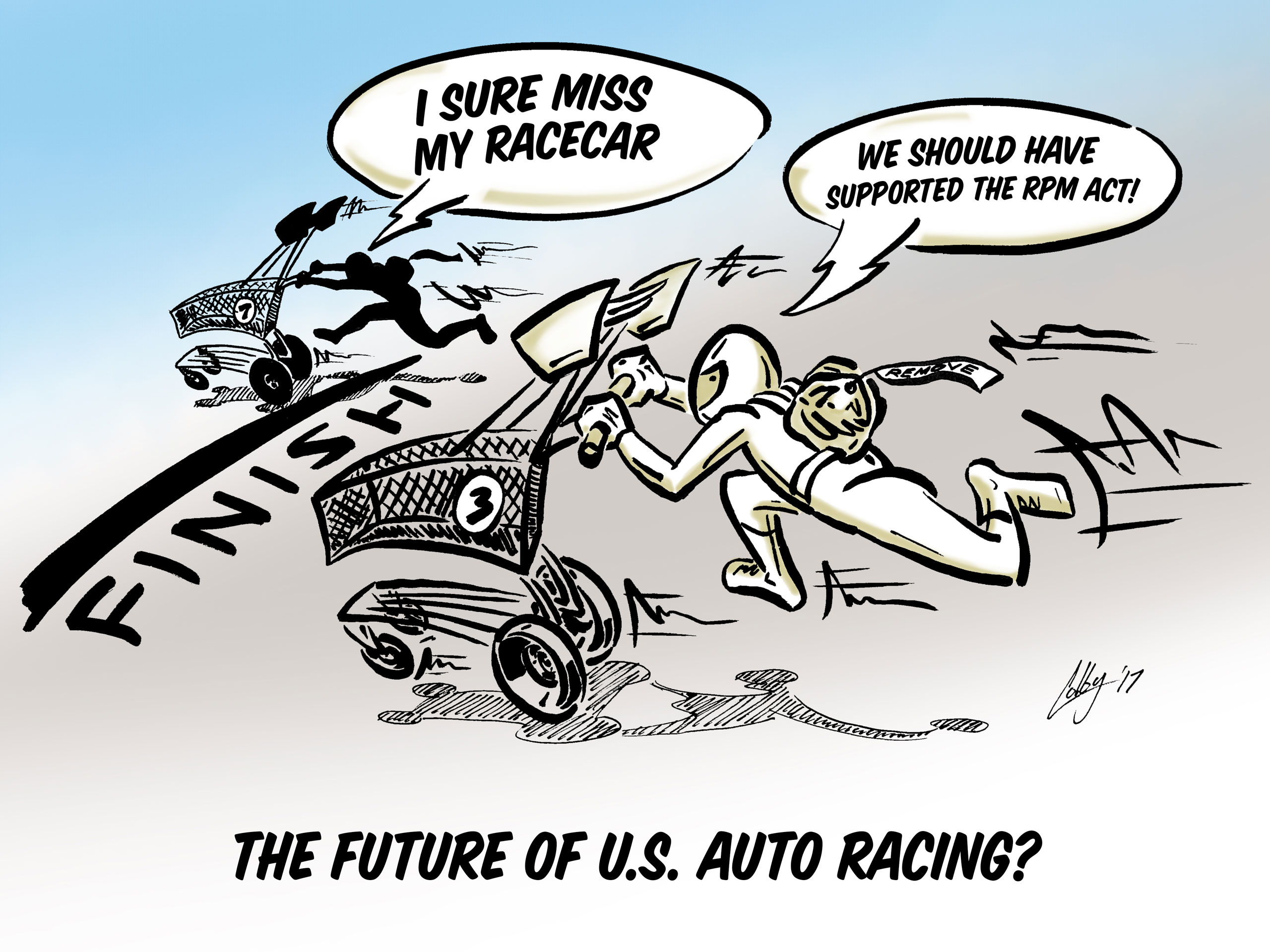 ---