FINAL REMINDER: LAS VEGAS AWAITS!
SEMA Ignited & 2018 SEMA Show Invitation: Exclusive to SAN Members
SEMA Action Network (SAN) members, time to make plans!  In special recognition of your continued support on legislative issues important to the automotive hobby, we are inviting you to SEMA Ignited, the "Official After-Party" of the SEMA Show, FREE OF CHARGE (a $20 value).  Join us as we celebrate the top cars built for display at the trade-only SEMA Show.  Meet exhibitors, industry icons and SEMA Battle of the Builders® contestants.  Enjoy live drifting demonstrations, music, food trucks and much more!  SEMA Ignited will be held in a new location this year at the Las Vegas Convention Center (LVCC) Platinum Lot—located on the east side of LVCC—on Friday, November 2nd starting at 3:00 pm.
You will also be able to register up to 10 guests to join you at SEMA Ignited, compliments of the SAN.  Use the following personalized link below to confirm your party's attendance.
 
Registration deadline is October 7, 2018 for your complimentary passes to SEMA Ignited courtesy of the SAN.
 
After receiving your SEMA Ignited registration confirmation, be on the look-out for a separate email invitation for you and a guest to complimentary Friday-only access to the SEMA Show.  This opportunity will be available to the first 500 members of the SAN who register.  We hope to see you in Las Vegas!
[A PERSONALIZED LINK WAS EMAILED TO THE SAN MEMBERSHIP IN THE ORIGINAL VERSION OF THIS NEWSLETTER]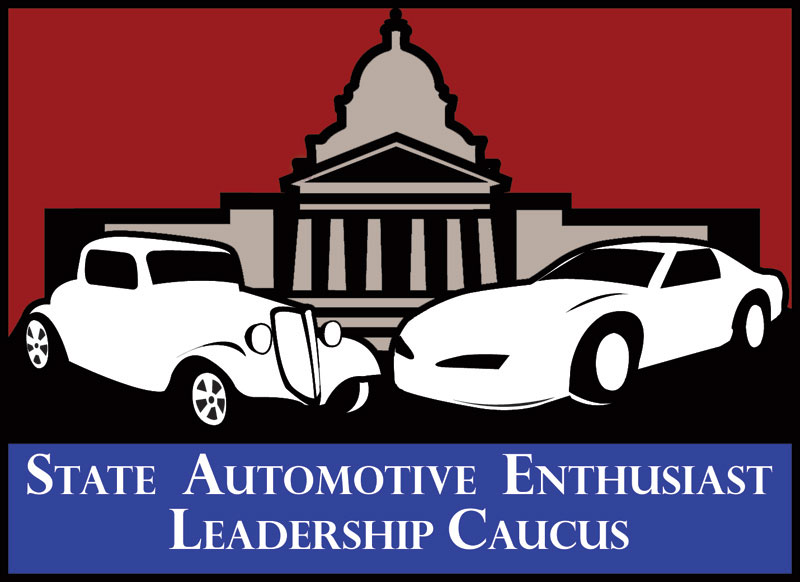 The Class of 2018
This year's recruiting effort has once again brought an impressive number of lawmakers into the State Automotive Enthusiast Leadership Caucus.  With nearly 50 new members enlisting so far this year, the group now numbers approximately 750 members representing all 50 states.  Founded in 2005 and supported by SEMA, the Caucus is designed as a non-partisan group of state legislators whose common thread is a love and appreciation for automobiles.  Use the following link for the complete list of those who have joined this year.  
---
SEMA SAN Strike Force
"Like so many in this hobby, I've been through my share of vehicles: an SS Camaro, a big block SS Chevelle, a "K" type Chrysler, Ford Falcons and even a Gremlin among others," recalls Rick Morehouse, pictured here beside his 1979 Pontiac Trans Am.  "My first car back in the early '60s was a 1947 Chevy—it was $35 well spent!"
"Anyone with a drop of motor oil in their veins must speak up, be counted and be seen on the streets in their collector car or truck!" Rick Morehouse exclaims.  Rick's belief in the automotive community's important economic role stems to all facets of the hobby.  "We must tell our elected officials that we want to continue to create and drive our special machines.  Be the first to let them know how much you've put into the hobby, no matter what brand of vehicle you have, its age, how well-preserved or not.  Whether your ride is hopped up, souped up, hammered, shaved, decked, peaked, frenched, chopped or channeled—it makes no difference.  I know I'm not alone in wanting my grandkids to be able to enjoy the same passion to be an individual with a unique vehicle!"
 
Morehouse's introduction into legislative advocacy is recent, born from an interest in restoration projects.  The journey began with a basic but very important question: "Where do I start?"  He'd heard that nuisance ordinances aimed at vehicles are not uncommon in jurisdictions around the country.  Getting involved with the SEMA Action Network (SAN) from his hometown of Conway, South Carolina, was a solid first step.  Rick is now armed the Inoperable Vehicle SEMA-Model Bill as well as the applicable local codes for comparison.  The model provides language which can be offered to state and local lawmakers as an alternative to confiscation.  "I've contacted my local state Representative for his ongoing help.  I'm hoping to gain insight into creating hobby-friendly legislation in the future.  I've also touched bases with several local clubs for feedback." 
 
Rick has big plans for an exciting project he's just purchased: a Shay 1955 T-Bird.  This special car is rare—being one of only 200 replicas made—and manufactured in 1982 as a factory turn-key vehicle.  It sports Ford Mustang and Fairmont running gear, including a four-speed equipped 4-cylinder engine.  The iconic removable port-hole hard top, fender skirts and full wheel covers are all intact.  He says, "the car is very complete and in excellent condition.  It was stored in a barn for many years and was offered to me at a price I consider a steal!  My wife really wants this car on the road.  Well, I do too."  Up to this point, his favorite automotive experience had been completing a hand-crafted trike in 1984.  It was outfitted with a mid-engine V-6 backed by an automatic transmission.  "I still have it—in fact, it's now on a third rebuild!"
 
Your efforts to step-up on behalf of our four-wheeled interests are greatly appreciated, Rick!  Best wishes in your endeavors as well as completing your automotive projects.
---
---
Stay Up-to-date on the RPM Act
Get the latest information on the motorsports bill at sema.org/epa-news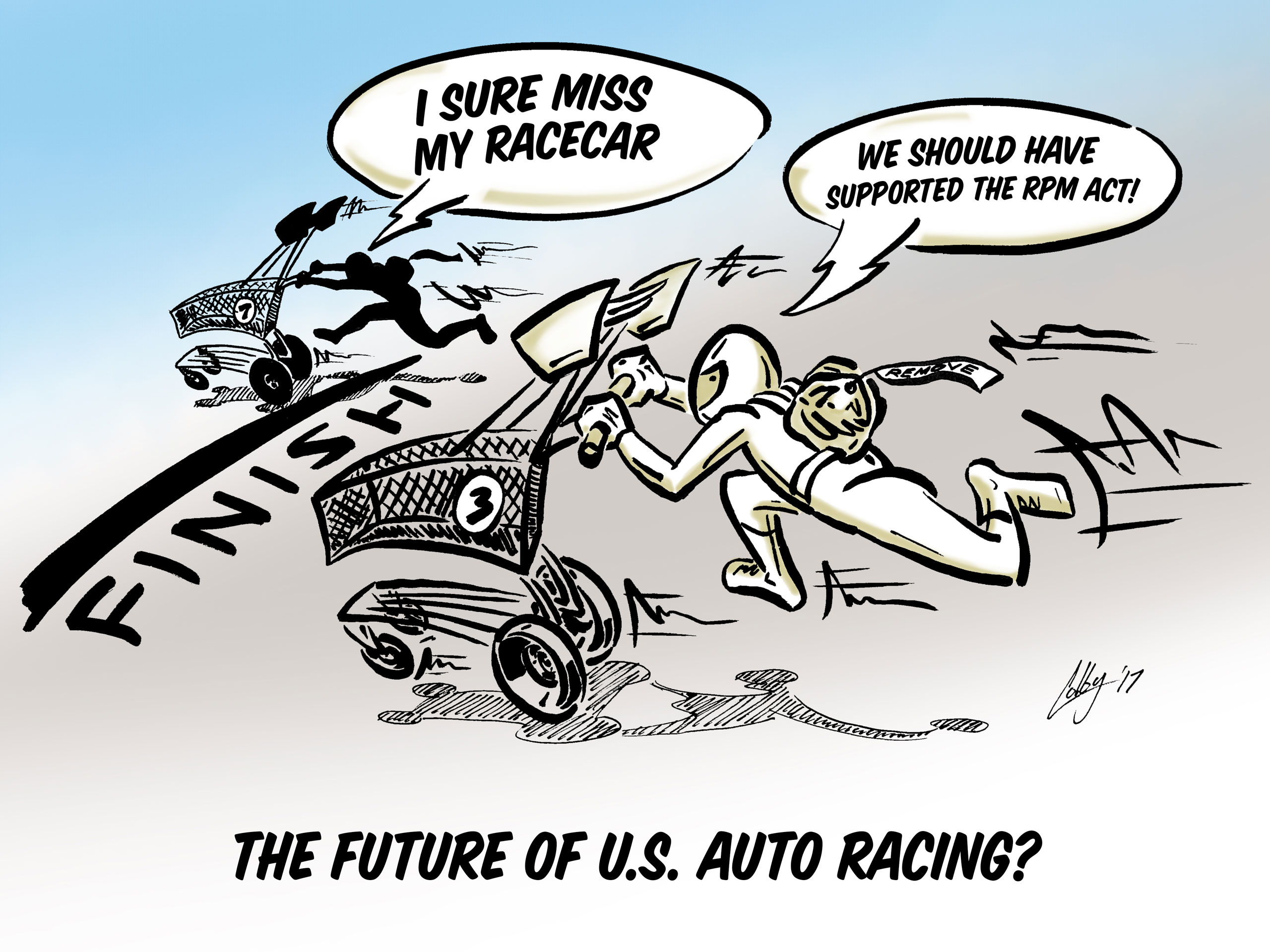 ---