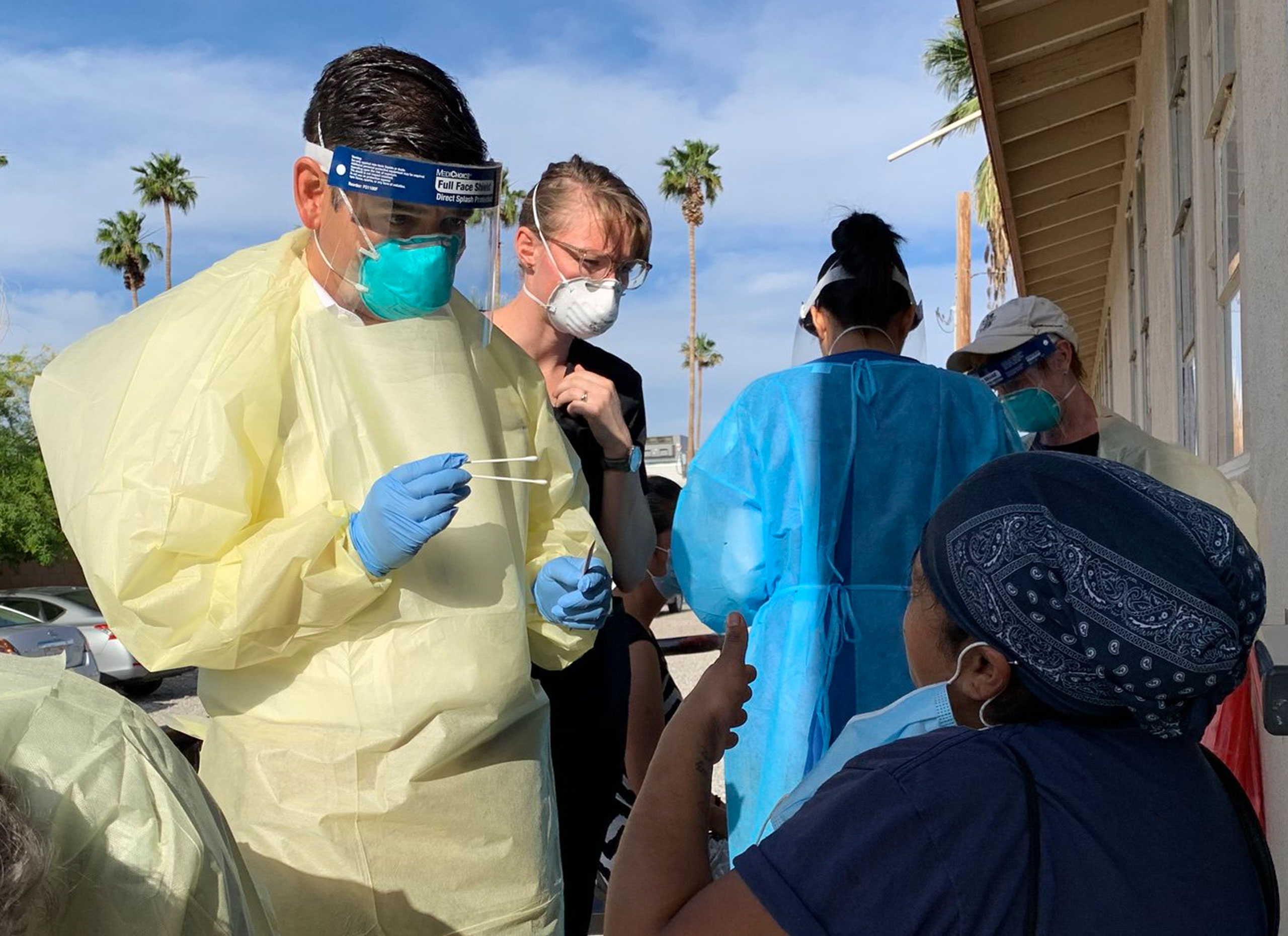 Dr. Speed: A Profile of California's Racing Champion in Congress
By Eric Snyder
How many members of Congress grew up around racing, have three degrees from Harvard and spend their free time providing medical care during the COVID-19 pandemic? If you guessed one, you're correct. His name is U.S. Representative Raul Ruiz (D-CA), and SEMA is fortunate to call him a friend.
A doctor by trade, Rep. Ruiz grew up around dirt-track racing, which forged his admiration for the men and women who compete on the track. Rep. Ruiz is not only one of the most accomplished members of Congress, but he has also proven himself a strong ally of the specialty automotive and racing communities.
Dr. Ruiz's path to Congress was anything but typical, yet the challenges he faced during his youth shaped him into the leader he is today. He was raised in a family of agriculture workers in Coachella, California. With space at a premium in the trailer where they lived when he was a young boy, Rep. Ruiz and his brother slept on the family's kitchen table rather than a bed.
The Congressman's family knew what it meant to sacrifice, but they also made time for some fun at local racetracks. During Dr. Ruiz's formative years, he spent countless hours at Carlsbad Raceway and the Riverside County Fairgrounds in Indio, California, where his father raced modified midgets. The Congressman looks back fondly at the nights he spent at the track and the times he held the flashlight while his father worked on his own race vehicle.
For Rep. Ruiz, his time on the pit crew was about bonding with his family, while his real passion was becoming a doctor. As an enterprising high-school student, he walked from business to business in the summer heat of the Coachella Valley to meet with company owners about investing in his college education. In return for their contributions, he promised to use his education to benefit the local community.
Dr. Ruiz went to the University of California Los Angeles for his undergraduate studies before earning a medical degree from Harvard University as well as a master's of public policy from the university's Kennedy School of Government and a master's of public health. He served as an international emergency medicine fellow at Brigham and Women's Hospital in Boston, Massachusetts, and completed his residency in emergency medicine at the University of Pittsburgh.
In 2007, Dr. Ruiz moved back to California to work as an emergency-room physician at Eisenhower Medical Center in Rancho Mirage, the only nonprofit hospital in the Coachella Valley. In the spirit of giving back to the local community, Dr. Ruiz opened a free clinic and created a premedical mentorship program for young aspiring doctors to help address the physician shortage in the area. The program grew to include more than 200 local students and is now part of the University of California, Riverside's School of Medicine, where Dr. Ruiz served as a senior associate dean. In 2010, Dr. Ruiz founded the Coachella Valley Healthcare Initiative, which brought together stakeholders from across the region to improve healthcare access and wellness.
The Congressman's passion for providing medical care to the less fortunate has taken him around the world, as he worked as a consultant to the Ministries of Health of both Serbia and El Salvador. Dr. Ruiz was one of the first doctors on the ground in Haiti after a 2010 earthquake devastated the country, serving as the medical director for the J/P Haitian Relief Organization. The U.S. Army's 82nd Airborne awarded Dr. Ruiz the Commanders Award for Public Service for his work.
Rep. Ruiz continued his work as an emergency-room doctor until he was elected to the U.S. House of Representatives in 2012, when he defeated seven-term U.S. Representative Mary Bono (R-CA). Dr. Ruiz was handily reelected in November to his fifth term as U.S. Representative for California's 36th District, which includes the Coachella Valley and the cities of Banning, Beaumont, Blythe, Hemet and San Jacinto. The Congressman was also selected to chair the Congressional Hispanic Caucus during the 117th Congress (2021 and 2022).
As a member of the powerful House Energy and Commerce Committee, Rep. Ruiz served as the lead Democratic sponsor of the Recognizing the Protection of Motorsports Act (RPM Act), a bipartisan bill to protect Americans' right to convert street vehicles into dedicated racecars and the motorsports-parts industry's ability to sell products that enable racers to compete. The Congressman is a passionate advocate for passing the RPM Act because he understands the importance of racing, which provides everyone involved with quality time outdoors with families and friends.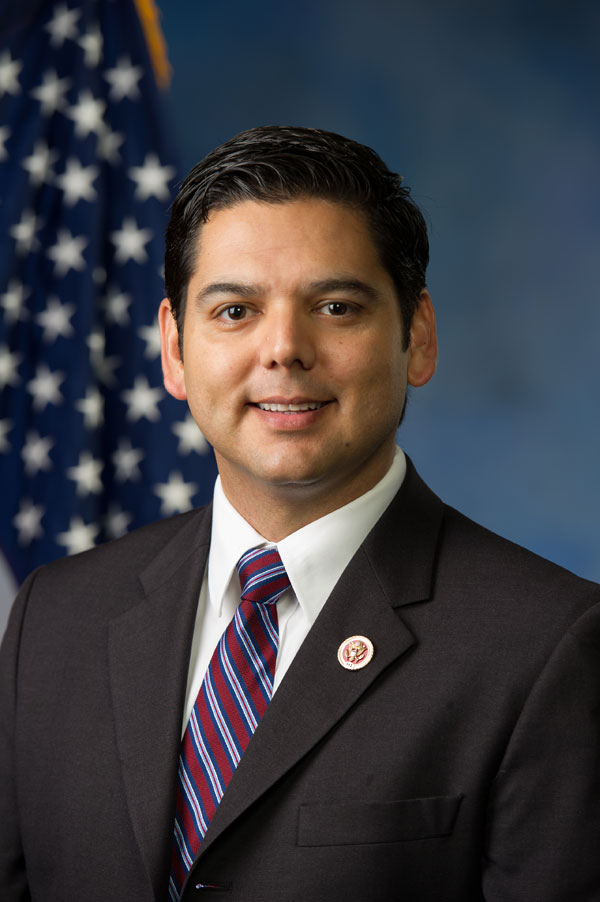 "Racing has always been close to my heart from the countless hours I spent with my father at the track," Rep. Ruiz said. "I am glad to support car owners and race enthusiasts around the country in their passion for racing, working on cars, and sharing moments with their sons and daughters under the hood."
A version of the RPM Act was included in a House-passed bill in 2020, although the legislation did not become law before the 116th Congress concluded in early January. Rep. Ruiz intends to lead the fight to provide long-term certainty to racers and motorsports parts businesses in the current Congress and has told SEMA that he plans to celebrate passage of the bill with SEMA members and staff at a Southern California racetrack.
Healthcare policy is undeniably Dr. Ruiz's top legislative priority in Congress, but he is also passionate about supporting small businesses and good government. Rep. Ruiz has never voted to raise the pay for members of Congress and is the lead sponsor of a bill to prohibit federal lawmakers from using taxpayer money to fly first class. His pragmatic approach to policymaking is a product of both his professional and life experiences.
"In the ER, I learned that life-and-death situations require working as a team," he said. "We don't put ourselves or our ideological opinions first. We treat the patient and solve the problems. That's the same approach I've brought to Congress to find bipartisan solutions that keep Americans safe and get real results for our local communities."
When Rep. Ruiz is not in Washington, D.C., working to shape everything from healthcare policy to pro-small-business legislation, he can be found spending time with his wife, Monica, and their twin girls, Sky and Sage, or providing medical care in his local community. Over the past year, Dr. Ruiz has participated in four COVID-19 testing events, personally administering tests to farmworkers, the homeless, and underserved communities.
Sincere thanks to Rep. Ruiz for his passionate pursuits to serve automotive enthusiasts and a nation in need! View the full list of his fellow members of the SEMA-supported Congressional Automotive Performance and Motorsports Caucus on the SEMA Action Network (SAN) website at semaSAN.com/FederalCaucus.
Legislative Alerts
NUTS & BOLTS OF ADVOCACY: LOBBYING BASICS
EDITION 200