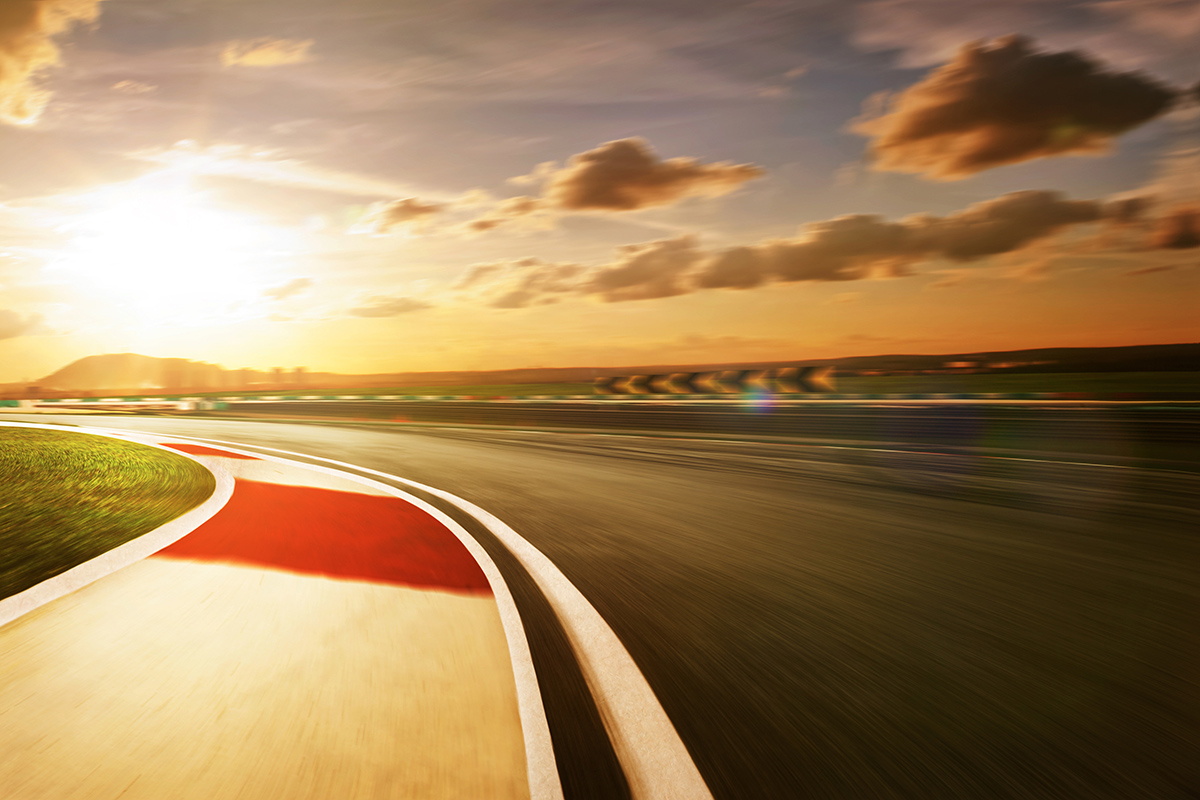 BREAKING NEWS: RPM Act Reintroduced for 2021—Act Now!
Our voices have been heard! After receiving more than one million letters from enthusiasts like you, the Recognizing the Protection of Motorsports Act (RPM Act) has been reintroduced in the U.S. House of Representatives in the 2021-2022 session of Congress!
The RPM Act must be enacted into law to guarantee your right to modify street cars, trucks, and motorcycles into dedicated race vehicles, and ensure that industry can offer parts that enable racers to compete.
Now is not the time to take our feet off the gas. Even if you've previously contacted your lawmakers about the RPM Act, we need your voice once again now that the bill has officially returned for consideration in 2021! Tell your U.S. Representative to do their part to finally save racing from government threat by supporting and passing the RPM Act into law this year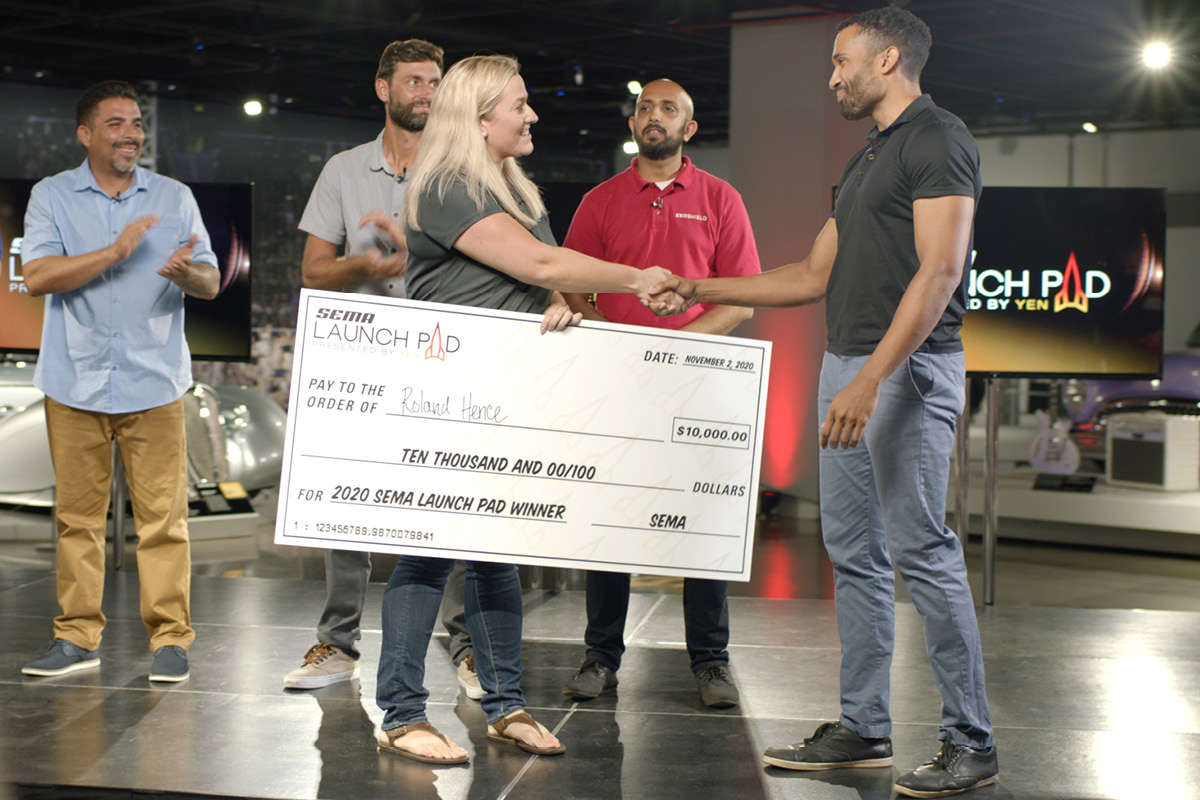 Applications Open for Automotive Industry's New-Product Development Competition: Deadline May 30, 2021
Have a new automotive product or service ready for or recently hit the marketplace—such as a concept, functioning prototype, or currently for sale—that needs a boost? If so, enter SEMA Launch Pad for a chance to win a cash prize of $75,000 (total package value of $92,000), including instant promotion for your product and support from established industry-leading mentors, or any one of 14 other prize packages valued from $4,000 to $27,000. The top five finalists will pitch their products to a panel of industry judges and be featured in SEMA publications, websites and social media.
Applications to participate in SEMA Launch Pad must be submitted by May 30, 2021.
Legislative Alerts
NUTS & BOLTS OF ADVOCACY: LOBBYING BASICS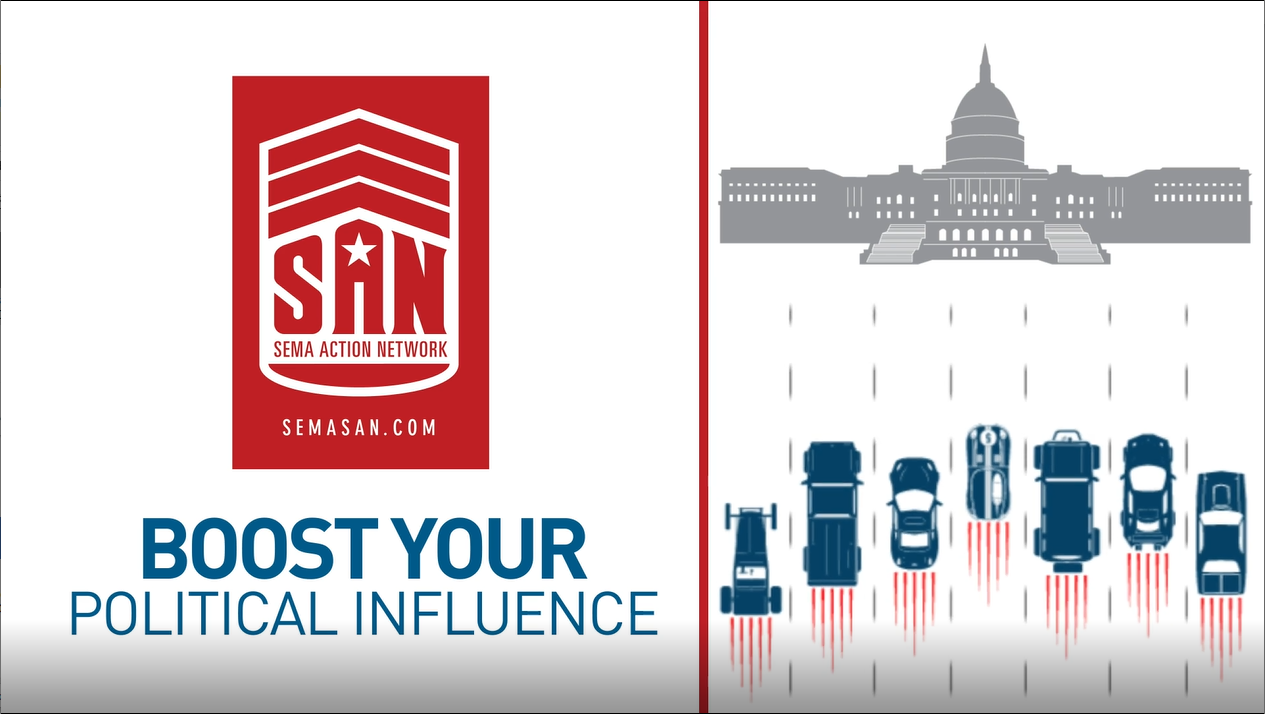 Want elected officials to work for you? Boost your political influence using this digital lobbying guide from the SEMA Action Network (SAN). Whether starting from scratch or seeking the next level, this short video series breaks down common misconceptions about influencing public policy. Take advantage of this resource free of charge and share with others:
PART 8: BUILD A BRIDGE WITH ELECTED OFFICIALS
Emails and phone calls may work to deliver your message, but nothing beats the impact of a scheduled one-on-one meeting.
REINFORCEMENT:
Time to strengthen the relationships you have built. Make sure to get to know the staffers of your lawmaker—they are usually the eyes and ears of their boss and responsible for drafting, recommending, or derailing legislation. You may become an office's go-to expert on issues relating to auto enthusiasts.

 
Full details about this free resource: semaSAN.com/Lobby.
EDITION 199