As Racing Resumes, Crucial Effort to Restore the Bonneville Salt Flats Continues
The 2020 race season at Bonneville Salt Flats commenced with Speed Week (Aug. 8-14, 2020) organized by the Southern California Timing Association (SCTA) and Bonneville Nationals Inc. (BNI). The organizations have conducted the event since 1949. Over 250 teams, ranging from streamliners nearing 500 mph to vintage 50cc motorcycles, were entered in this year's event. In light of ongoing challenges, SCTA/BNI worked with local, state, and federal government agencies to ensure the health and safety of participants of the event—held at one of the most socially-distanced racing venues in the world.
Among the event's highlights, the Speed Demon 715 streamliner made history by clocking a two-run average speed of 470.016 mph while exiting the racecourse at 481.576 mph. The effort makes it the fastest piston-powered land-speed vehicle to date. The streamliner, powered by a twin-turbocharged 555-cubic-inch Chevy, was piloted by George Poteet. The recent effort surpassed the previous record of 448.75 mph, secured in 2018 by Danny Thompson, the son of off-road racing and land-speed racing legend Mickey Thompson.
While conditions allowed for a great Speed Week in 2020, the long-term restoration of the Salt Flats' surface is as important as ever. As you may know, the once 13-mile racetrack at Bonneville is now less than 8 miles due to salt erosion. The Restore Bonneville program will help protect the historic venue by increasing the volume of salt being pumped onto Bonneville to over 1 million tons a year.    
If you haven't already done so, please urge the Secretary of the Interior to allocate the Restore Bonneville program funds as directed by Congress—details: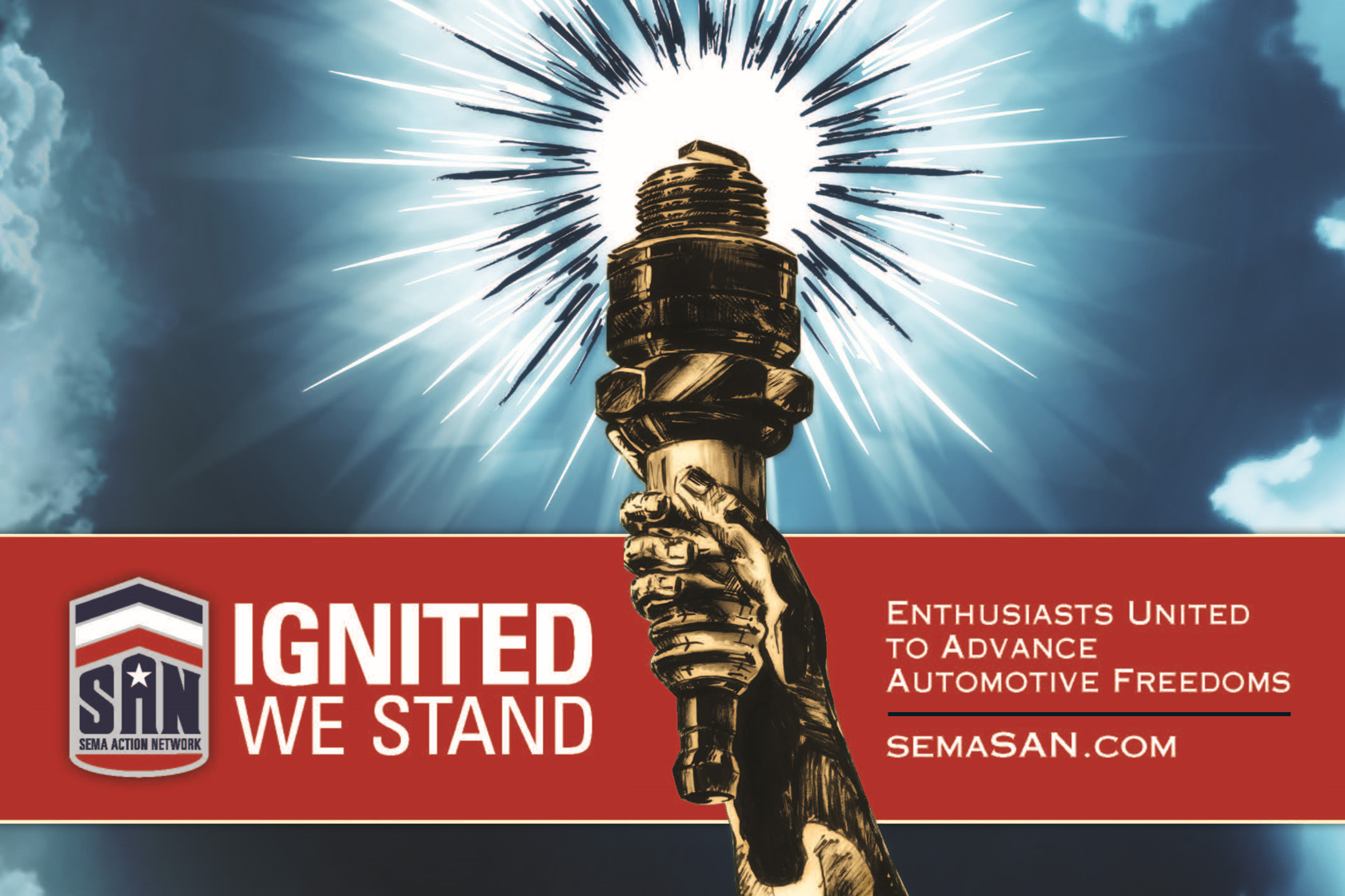 Dear SEMA Action Network (SAN):
 
Recent world events have impacted us all.  Rest assured, the SAN will continue to be the voice of auto enthusiasts in state capitols and Washington, DC.  With your help, we've already achieved several triumphs this year—thank you! Meantime, SEMA is working to safeguard our hobby so we can continue to pursue our passion.  For updates, news and resources, please visit SEMA.org/coronavirus. 
 
Ignited We Stand!
 
Sincerely,
Colby Martin
SAN Director
 
Legislative Alerts
SEMA SAN Strike Force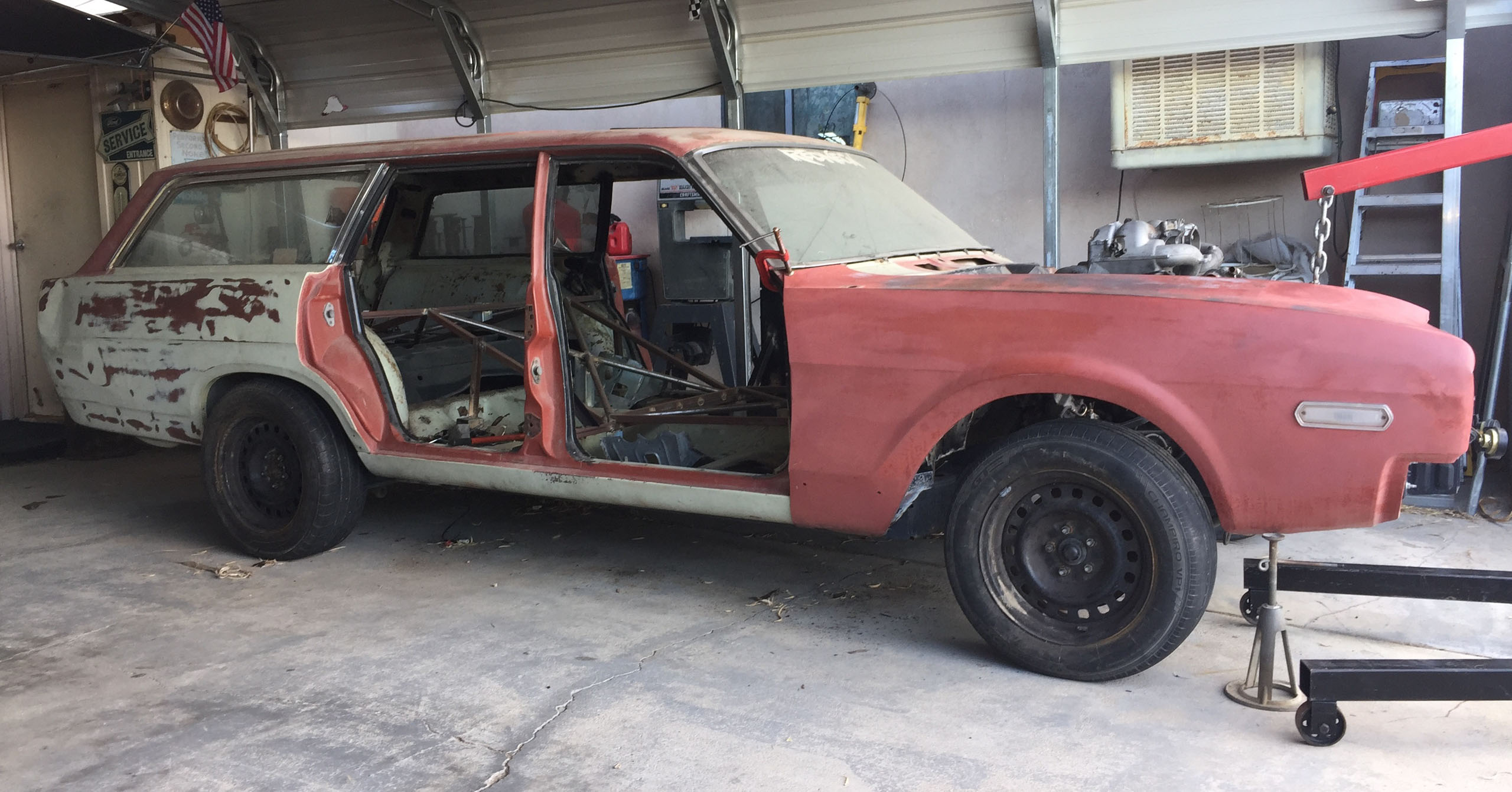 "Basically, every one of my vehicles is a project in the works in one way or another," explains Nathan Allen.  "But the 1968 Mercury Montego station wagon is my main focus right now.  This is the car I wouldn't want to get rid of for any reason.  It's been in the family for almost 30 years and has been damaged a lot over time."  As shown here, Nathan has removed most of the unibody structure to install a Mercury Grand Marquis LS frame and suspension.  He also plans to upgrade the running gear using a Lincoln 5.4 4 valve modular engine and T-56 transmission.  "Progress is slow, but I am trying to do the best I can on it.  I expect to have a parts car soon too—that will help a lot!"
"My station wagon alone is the center of good memories of learning to work on cars with my dad, and getting into hot rodding," Nathan says.  While there are other influential personalities behind his passion—such as auto shop teachers—he credits his dad as his real automotive hero.  "He started teaching me young with wrench sizes and handing him tools, then I got a lot of experience every time we worked on a car together.  Still today, he's always doing something new to his cars.  I still learn more helping him figure stuff out on them then I could anywhere else."
Additional background:
What rides are in your collection?
Aside from the 1968 Mercury Montego MX station wagon, my vehicles are a 1997 Ford Crown Victoria PI, 1997 Lincoln Mark VIII, 1999 Ford F150, 1970 Ford Galaxie 500, 1971 Ford E300 and a 1970 Ford F250.  My dad's collection includes a 1948 Ford F1, 1965 Ford Fairlane and 1968 Ford Torino GT—which is almost fully restored, minus a paint job.
Which vehicle tops your wish list?
1969 Dodge Super Bee with the A12 package: 440 Six Pack, Dana 60 with 4.10 gear ratio, 4 speed manual, and the "lift off" flat black hood.  I haven't owned one but my dad bought one for $200 when he was younger.  It just needed some minor engine work to get going.  Him and his friend fixed it and drove it around for a while before the engine completely let go.  Although it's long gone now, that always sounded like a cool car and would be fun to drive.
#1 fantasy powerplant?
Right now, I really want to work with the new "Godzilla Engine": the Ford 7.3 liter OHV V8.  It's one of those rare times in automotive history where we have something new for everyone to start experimenting with.  It will be cool to see all the new products being made, and how far people can push the power limit of this engine.
Where can we find you on the web?
Coverage of my projects and videos are posted at DesertRatRacer.com. I'm also on various social media channels. They offer a really cool way to join groups, share projects, and get help and inspiration from people all over the world with the same interests.
Why should others be involved with the SAN?
The SAN helps us know about unjust automotive rules before they're a problem.  It's important for us to tell our friends, share on social media and make information more public.  Once we get more people informed, we can collectively contact lawmakers and take other actions for fair laws.  At the end of the day, the SAN makes this process easy for us to do—but it only works with our support.
EDITION 181