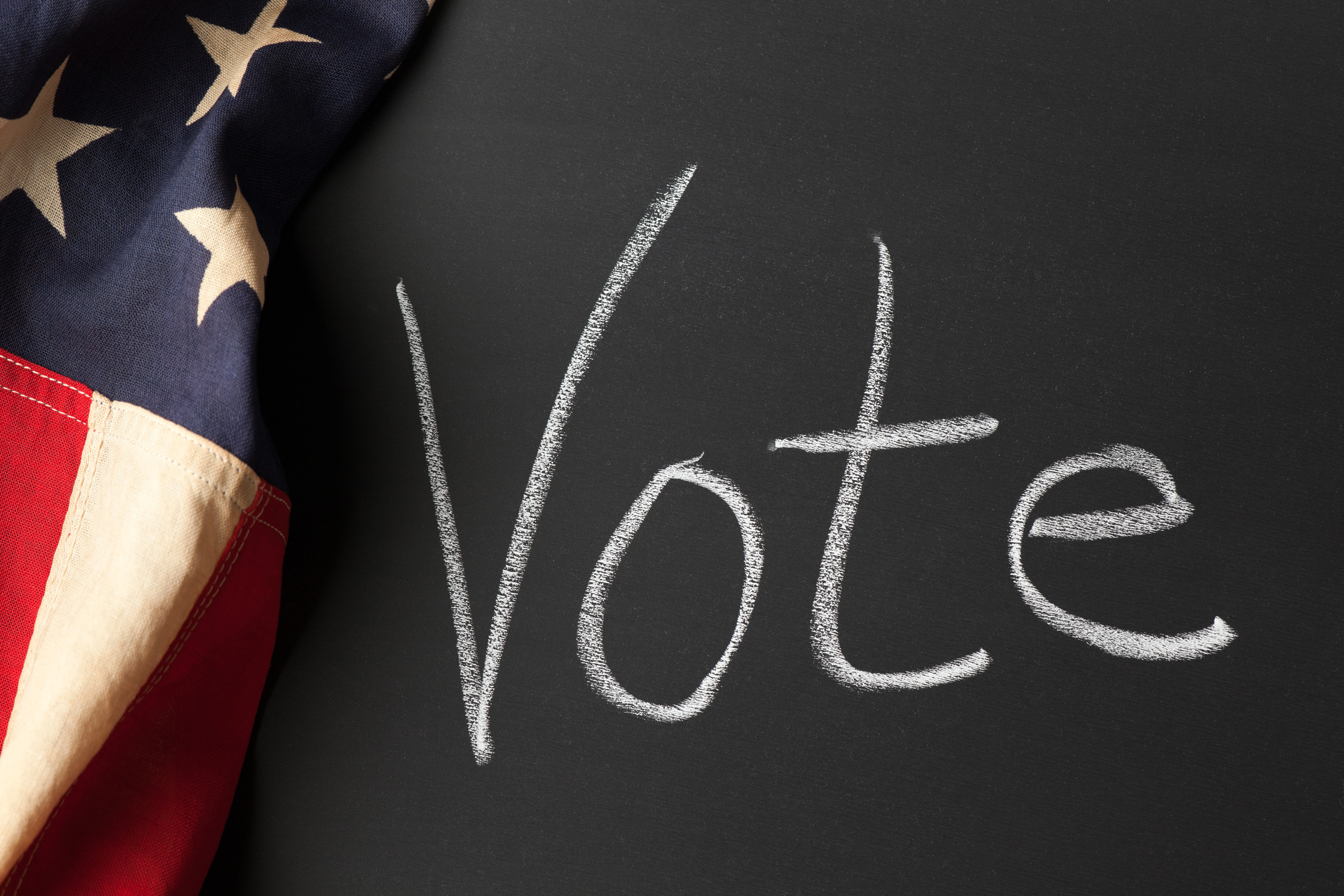 YOUR VOICE, YOUR CHOICE: Our Nation's Leadership is Counting on You to Register to Vote!
Campaign season has taken on a unique look this year. Not even the presidential election has been able to escape the winds of change. As the nation copes, those running for public office have been forced to connect with voters remotely by holding virtual events instead of traditional in-person appearances. What began with more than a dozen candidates has been narrowed to two: incumbent President Donald Trump, the Republican, and former Vice President Joe Biden, the Democratic Party's presumptive nominee. Not only will Americans choose the nation's next president, but voters will also elect all 435 members of the U.S. House, 35 U.S. senators, 13 governors and thousands of state and local leaders too. With the finish line on the horizon, there is no better time to prepare for and fulfill our civic duty as Americans.
Election day will be here quickly. Regardless of circumstances impacting the polls on November 3, options are available to vote early or by absentee ballot. The Voter Information tool at semaSAN.com/SEMAvotes provides you with information on your state's voting dates and deadlines. In advance, find out if your state and federal representatives are affiliated with the hobby-friendly, SAN-supported caucuses at semaSAN.com/StateCaucus and semaSAN.com/FederalCaucus. Locate your elected officials under the "Legislators" tab at semaSAN.com.
Why wait? Take action today by planning to vote! On behalf of our beloved hobby, take part in our democracy and make your voice heard in November's election.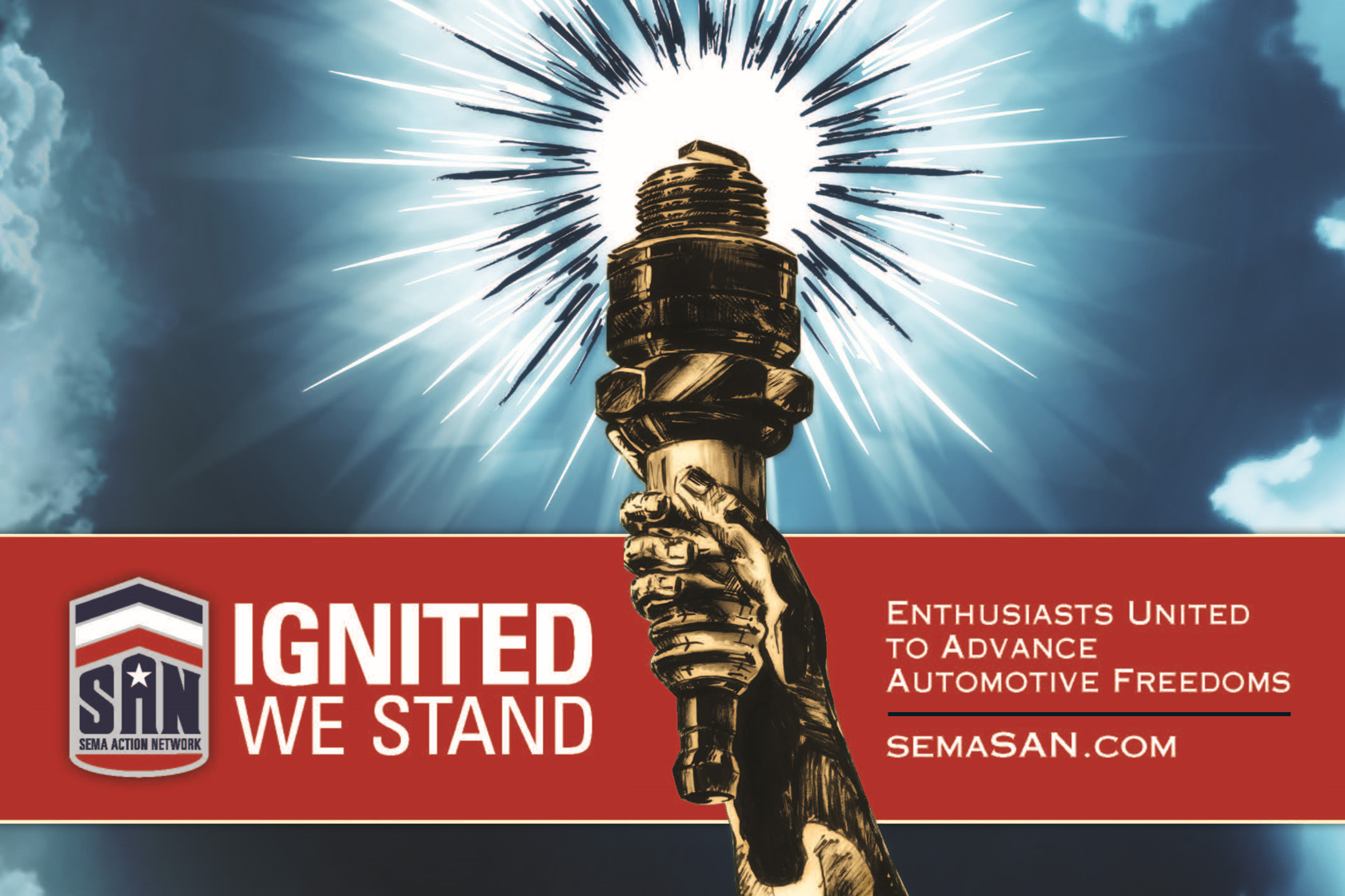 Dear SEMA Action Network (SAN):
 
Recent world events have impacted us all.  Rest assured, the SAN will continue to be the voice of auto enthusiasts in state capitols and Washington, DC.  With your help, we've already achieved several triumphs this year—thank you! Meantime, SEMA is working to safeguard our hobby so we can continue to pursue our passion.  For updates, news and resources, please visit SEMA.org/coronavirus. 
 
Ignited We Stand!
 
Sincerely,
Colby Martin
SAN Director
 
Legislative Alerts
SEMA SAN Strike Force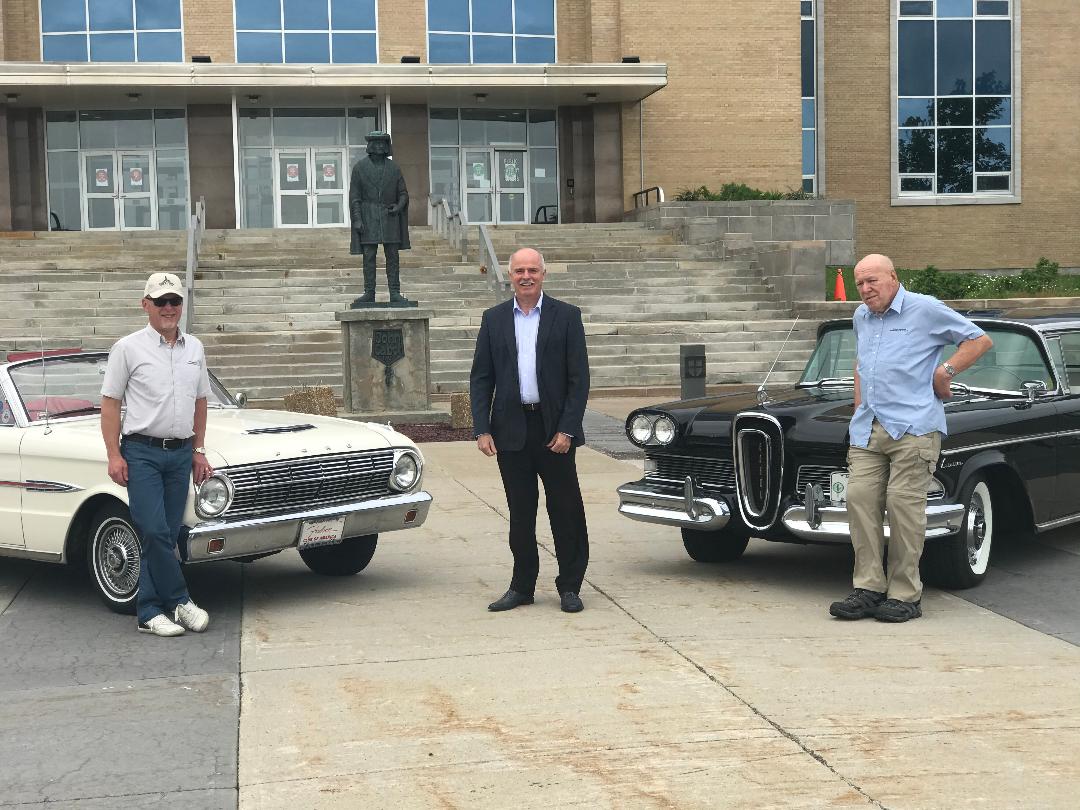 …Continued from previous edition
"I do all the work on our cars and can drive any of them anywhere," says Bob Ford, Sr. (pictured here on right with Bob Ford, Jr. on left). "Through the old car hobby, my family has made good friends in every province of Canada, U.S.A., England, Norway, Iceland and New Zealand." The senior Ford is a mechanic who bought and sold used cars. He then began importing and selling antique cars from flea markets and started going to California as the business increased. Bob's son mentions that his dad has imported more than 200 antique, classic and special interest vehicles to their province over the years. "Some of these cars were restored for customers and some sold as-is. Others were sold in places like Norway, England and across Canada when completed."
The family's first Edsel is a black Citation two-door hardtop, which required a flight to Boston to pick up in 1976. "There were many family camping holidays in this car all over New England, as far south as Williamsburg Virginia and to Detroit to the International Edsel Show—all while towing a pop-up camper trailer," relays Bob, Jr. His mom's dream car followed: a 1966 Ford Mustang convertible with Pony interior, factory 8-track player and 289 c.i. automatic. The Mustang was restored and debuted in 1985 and mom enjoyed it for many years. "When mom passed away in 2016, her car was given to her first grandchild, Emily, my 17-year-old niece" he adds. "In 1988, dad also finished a 1965 Mustang Fastback that was given to my brother Gary for his 17th birthday."
Like his son, Bob Ford has a history of club participation and remains very active. He has been a member of the Edsel Owners Club and the International Edsel Club since the early 1970s. In fact, he is one of the founding members of the Newfoundland Antique & Classic Car Club (NACCC)—formed October, 1980—and was elected president, serving in the role for six years. He is a member of the Nova Scotia Mustang Club (NSMC) as well. He has been membership director in the National Association of Automobile Clubs of Canada (NAACC) for many years and the Newfoundland Representative since becoming a member. "I believe there should be a national body for many reasons. A large group with representation coast to coast can have a great impact when dealing with federal and provincial matters concerning the car hobby. Provincial representation also allows one to know what is happening in other parts of the country." In 2001, Bob was inducted into the NAACC Motorsports Hall of Fame, followed by earning the NAACC "Hobbyist of the Year" Award in 2018 for his work and dedication to the hobby.
Special thanks to the Ford family's passion for vintage vehicles and the hobby's well-being as the future unfolds. Here's to many more years of fighting the good fight in the Great White North!
Edition 180