◄ Back to Driving Force, Fall 2016
The Auto Hobby Has Its Day
Seventh Annual Collector Car Appreciation Day Revered by Auto Aficionados Worldwide
On July 8, 2016, thousands paid tribute to the automobile in honor of the seventh annual Collector Car Appreciation Day (CCAD). Intended to honor the classics of the past and the future, a wide range of official events (numbering nearly 125) were held throughout July in the United States and Canada to commemorate the day.

As in previous years, the occasion was designated by a SAN-requested U.S. Senate Resolution sponsored by Senator Richard Burr (R-NC) and Senator Jon Tester (D-MT). This document recognizes "that the collection and restoration of historic and classic cars is an important part of preserving the technological achievements and cultural heritage of the United States."

With our hobby's "holiday" continuing to grow, lawmakers in states, provinces, counties and local areas all over the United States and Canada are issuing their own resolutions to mark the day's significance in raising awareness of the vital role the automotive pastime plays in our society. In fact, the states of Louisiana, West Virginia and Wisconsin, as well as the Canadian provinces of British Columbia, Manitoba, Nova Scotia, Prince Edward Island and Saskatchewan, officially marked the occasion.

A detailed summary and online photo gallery of CCAD festivities is available on the SEMA Action Network's (SAN) website at semaSAN.com/CCAD. Special thanks to everyone who made this year's celebration a memorable one. Stay tuned for the announcement of next year's CCAD!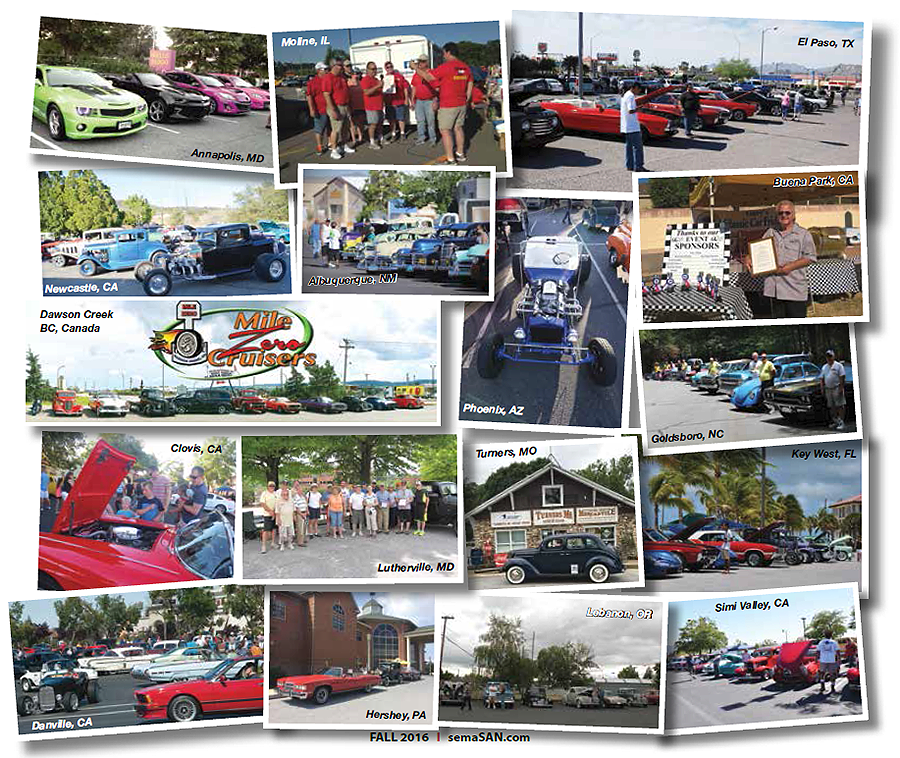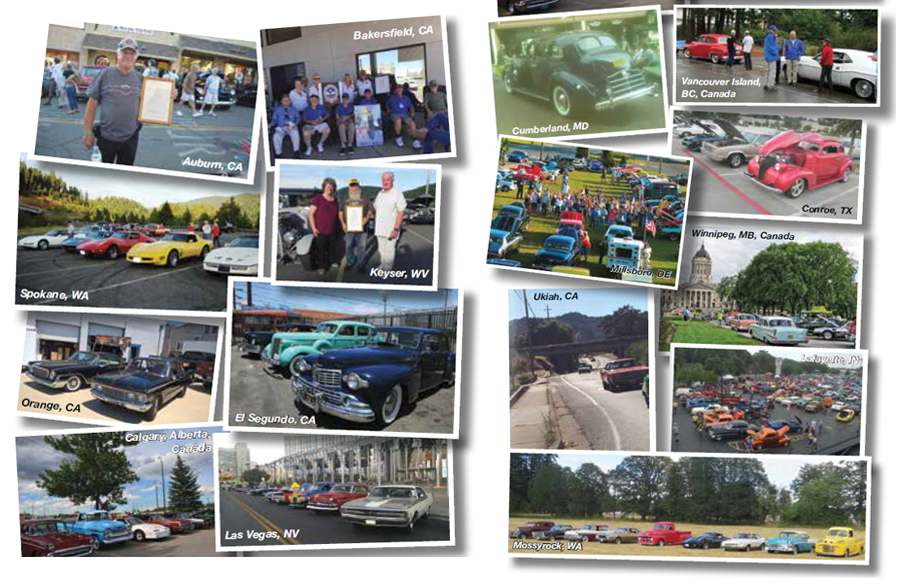 ENTHUSIASTS UNITED TO ADVANCE AUTOMOTIVE FREEDOMS
The future of our prized cars and trucks is being threatened! Add your voice to our growing U.S. and Canadian forces united to advance our automotive freedoms. SAN members defend the hobby by responding to timely e-mail updates on vehicle-related legislation and regulations. No fees. No SPAM. No obligations. Great strength comes with great numbers. Can we count on you to help preserve the classics of today and tomorrow?
GET INVOLVED TODAY: